Arrange your free consultation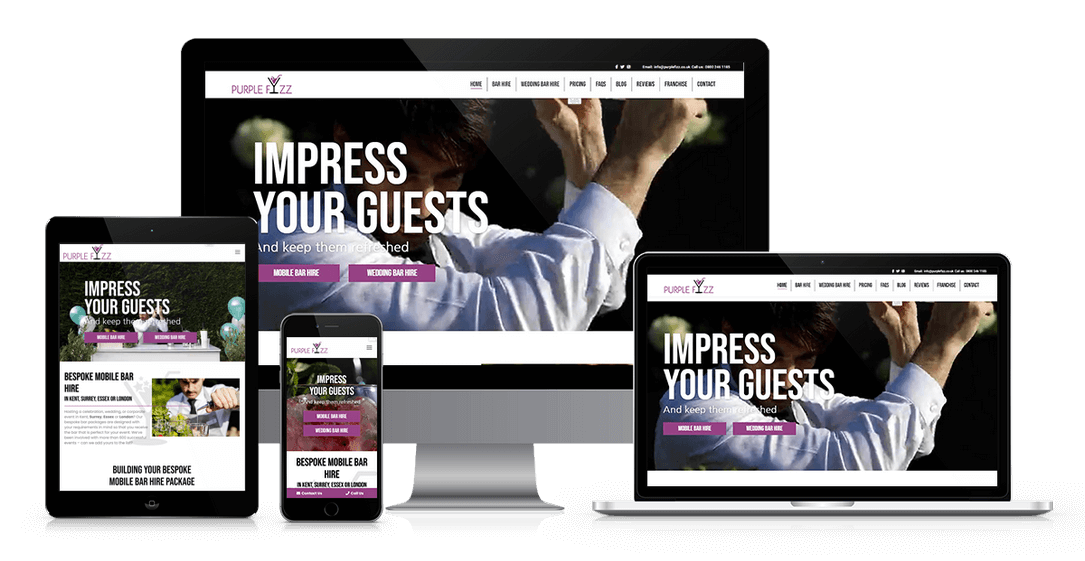 Purple Fizz is a fantastic mobile bar hire company that provides a high-quality service for events that is tailored to each client. We first met the owner of the business in 2014 and quickly formed a natural connection. In 2018 she approached us again as she was becoming disillusioned with the business. That's when we stepped in to help her change course.
The objective
When we started working with Purple Fizz they were receiving enquiries that didn't fit the bespoke service they provide. The owner of the business, Steph, was becoming frustrated by the low value enquiries she received and wanted to reach a different audience. Our objective was to produce a new website that communicated the value of Purple Fizz's service and set them apart from the competition. This would shift the profile of the enquiries towards customers who wanted to fully engage with their bespoke service.
Our approach
To ensure that the website we built for Purple Fizz could successfully reach the right audience, we have taken the following steps:
We built a brand-new responsive website that would load quickly and look fantastic on any device
We hired a professional photographer to produce a banner video of them making cocktails. This is the first thing people see on their homepage and immediately showcases their skills in action.
We created a premium design that would appeal to people who were prepared to invest more in their function.
We wrote bespoke content to represent the business perfectly online and clearly set out its USPs.
We created content to target areas outside of their existing coverage area to organically grow the reach of the business.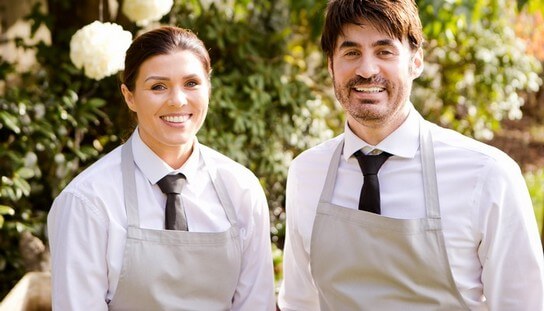 The Challenge
The long-term goal and challenge of this project has been to reach the customers they need and ensure they understand the value of Purple Fizz's service. This will allow them to expand the business over time and gain more enjoyment from the types of work they take on.
The results
The success of this project has been clear – Purple Fizz is so busy with enquiries that they've engaged a franchise consultant to help with franchising the business. People are willing to invest in the brand and, best of all, Steph has been reenergised by the experience! She's now running the company that she's always wanted.

Reach your audience
Your customers are out there, but can they find you online? Call 0800 772 0022 or email hello@makemelocal.com to see how we can help you make an impact.