Arrange your free consultation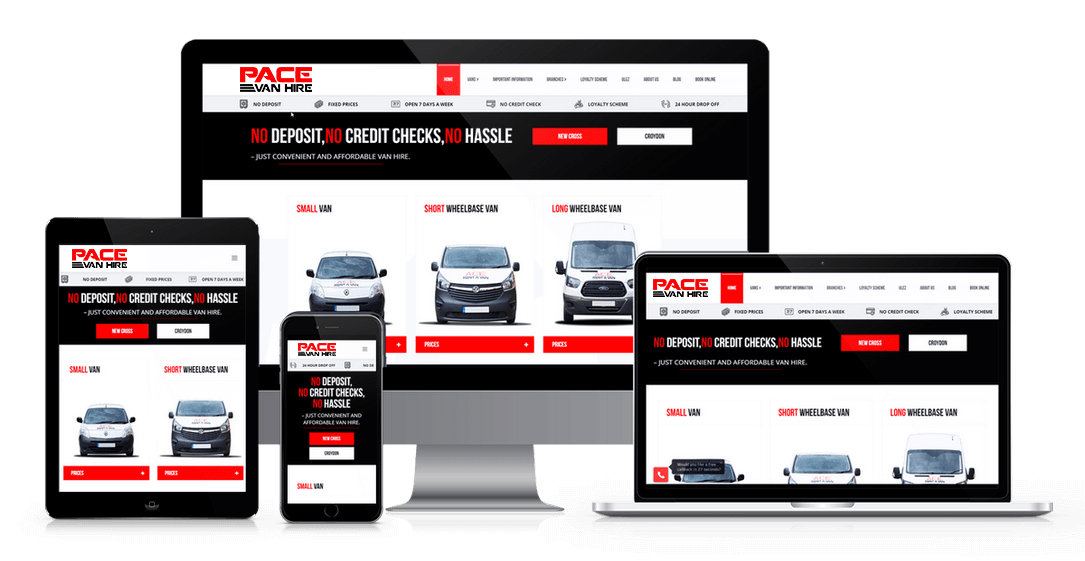 Pace Van Hire is a renowned vehicle hire company in South London. Covering London and the South of England, they have a large fleet of vans that you can hire to take you where you need to go. We were recommended to Pace Van Hire and we've been working on their digital marketing ever since. Our team meets with them on a quarterly basis to check in on their requirements and ensure we're still meeting their needs.
The objective
When we began working with Pace Van Hire, ownership of the business had just been passed down from father to son. They came to us looking to modernise their website, as up until then they hadn't fully embraced digital marketing as a lead generation strategy.
The objective of their new website was to increase enquiries and get the word out to locals about their vehicle hire service following the launch of their second branch.
Our approach
To optimise Pace Van Hire's website and ensure they received an increase in enquiries we:
Rebuilt and redesigned their entire website.
Wrote brand-new SEO-optimised content to represent their business appropriately.
Professional photography, including isolated images of their vans.
Implemented a booking system, so that a form for that customer is automatically filled out with their information. This streamlines their business and allows them to stay organised.
We consistently write location pages in order to target van hire search opportunities in individual locations throughout South London.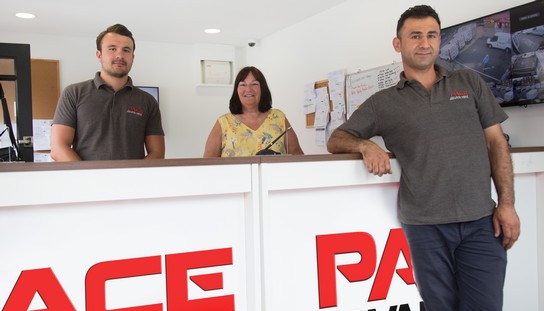 The Challenge
The long-term objective for Pace Van Hire is to target individual locations that will entice locals to think of them when they need to hire a van. Pairing this approach with a brand-new website has been highly effective and has allowed them to receive the enquiries they need.
The results
The outcome of our work for Pace Van Hire has meant that they were able to double the size of their fleet within a year. They are now one of the largest van rental agencies south of the river! Our lead generation has been so beneficial to them that they are actively exploring opportunities to grow even further. Watch this space!

Reach your audience
Your customers are out there, but can they find you online? Call 0800 772 0022 or email hello@makemelocal.com to see how we can help you make an impact.