Engaging your audience
online
Arrange your free consultation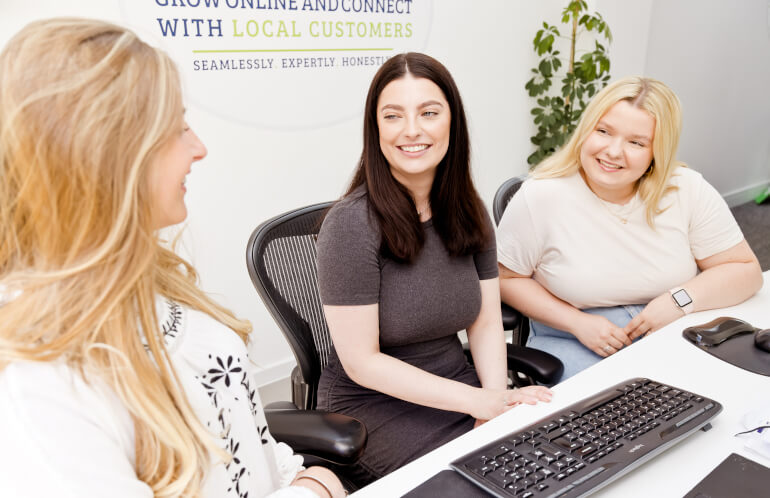 Social media agency in Croydon
We are a professional social media agency in Croydon that cares about the success of our clients. Our service is highly personal. We take the time to understand your business and objectives and then we develop the strategy that will allow you to meet these. There are no one-size-fits-all solutions – our social media team creates bespoke content for every client. We will support you with all your social media needs, representing your business perfectly online and optimising your profiles so that they do exactly what you need them to do. Call 0800 772 0022 to arrange a free consultation with our social media team in Croydon.
Tell us about your business
Social media showcases your personality and engages potential customers – let us show you what's possible. Call 0800 772 0022 or email hello@makemelocal.com to arrange your consultation. We are the social media marketers you need in Croydon.
Hear from our customers
Our expert social media management services in Croydon have achieved fantastic results for our customers. Discover what we're like to work with by reading the reviews that have been left for us.
Social media marketing for your Croydon business
We have an in-house team of social media experts who will partner with you to make sure that your social media profiles are reaching your target audience. We understand how to increase engagement and build your online brand in Croydon, whilst also showcasing your personality so that people know what you're like to work with and what your values are. The more you're able to contribute, the better the results. After all, we can provide the social media strategy but the personality will come from you! Investing in professional social media marketing is the ideal way to free up your time and allow you to focus on the day-to-day running of your business in Croydon. We'll be here to advise you at every stage.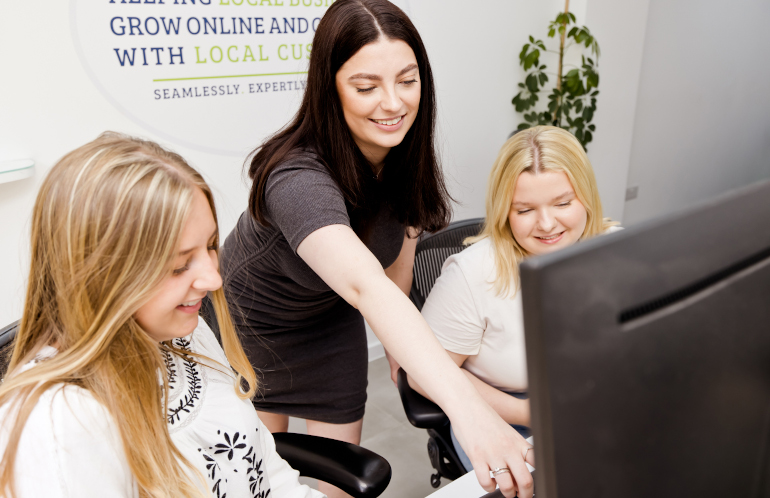 A social media agency in Croydon that understands your business
We take the time to understand what makes your Croydon business unique, allowing us to represent you authentically online. Our team will manage your social media profiles, engage potential customers, and help you to stand out within your industry.
The impact of professional social media services for your Croydon business
Social media marketing in Croydon can be a powerful tool for your business, helping you to establish a wider online presence and receive positive attention. Participating in conversations and becoming part of people's everyday lives will set your business apart from the competition. Social media can:

Raise brand awareness
Being active on social media can help potential customers to understand your appeal.

Increase engagement
When people interact with your content others see it too, opening you up to a wider audience.

Build trust
Engaging with people online helps them to develop trust in your business and expertise.

Showcase personality
Social media reveals your personality and helps people to relate to your business.

Establish authority
Content that is accurate, relevant, and well-researched will demonstrate your expertise.
Support from an expert social media marketing agency in Croydon
Our social media marketing specialists in Croydon will develop a strategy that meets your objectives, managing your profiles to ensure that they resonate with your audience. We take a tailored approach that will translate our understanding of your business into social media profiles that represent you perfectly. Our team will produce a content plan and will schedule your posts so that they appear at times when your customers will be online to see them. This content will combine research into your industry with compelling visuals in order to increase engagement. Over time, we will build your online fanbase and will keep you up to date with our progress by sending you reports so that you can see how people are reacting to your posts. We'll develop and implement the social media marketing strategy your business in Croydon needs.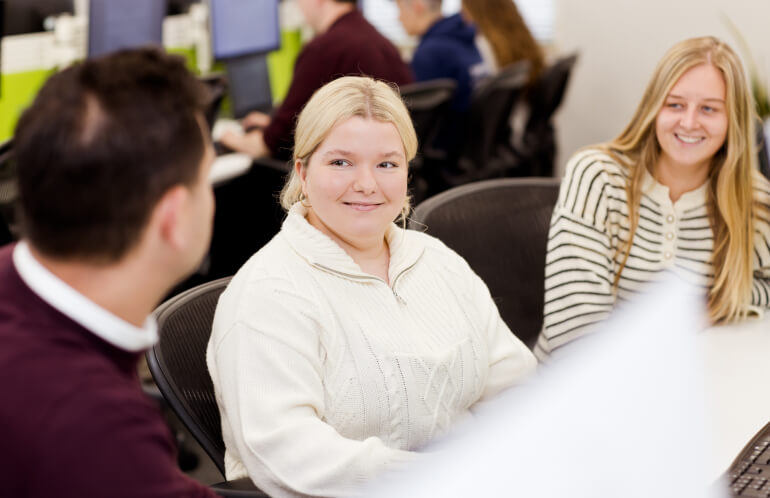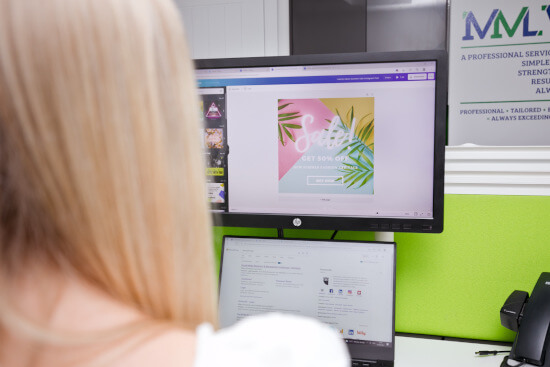 Expert social media management in Croydon that makes you local
All businesses are unique, and so are their requirements. As an experienced social media agency in Croydon, we understand this and will ensure that you receive the right level of support. We offer a range of social media packages that outline exactly how we can help you with your strategy. You'll have a designated Social Media Executive who will optimise your profiles, write professional content, create bespoke graphics, and provide any additional support that you may require. The skills we've built up within our team in Croydon even allow us to offer specialist services such as photo and video shoots for your business. We'll do everything we can to help you thrive on social media and engage with your target audience.
Hear from your social media experts in Croydon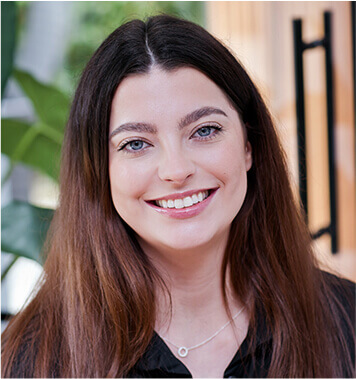 Eloise's advice
"People buy into people. Being able to see who's behind a business will put potential customers at ease, demonstrating exactly who they will be dealing with. You will instantly become more recognisable and will be seen as approachable and authentic. This is so important if you want to make a connection so that people choose you over a competitor."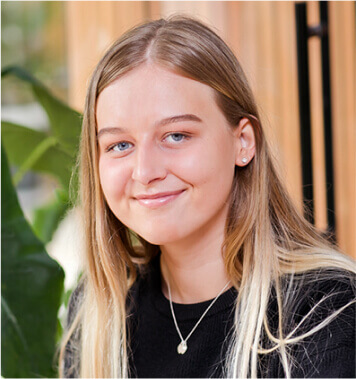 "Be consistent across your social media platforms. This will allow your audience to recognise and remember your brand. Keep the same tone of voice and plan ahead so you have the time to consider how your posts will look across different platforms. You could even stick with a colour scheme as a way to further build brand recognition."
Frequently asked Social Media questions in Croydon
Why should I use social media?
Embracing social media is an excellent way to increase people's awareness of your brand. If people are familiar with your business and see you sharing your expertise online, it builds trust in your services. You can also use your social media profiles to provide potential customers with a behind the scenes look at your company. This shows off your personality and helps people to understand what you're like to work with.
When is the best time to post on social media?
The best time to post will be different for every business but working this out is very simple. The best time to post on social media is when your target audience is online to see your posts! If you want to connect with potential customers, your social media marketing strategy needs to be based around their availability and requirements.
What social media platforms should I use?
Social media is personal, and so is choosing which platforms to use. You need to work out what you want your business to achieve by using social media and then select platforms which will help you meet your goals. If your team are always visiting customers and are able to send you photos on a regular basis, these could provide excellent online content. But if everyone's camera shy, a platform like Instagram might not be the best choice! Ultimately, the platforms you should use will depend on your circumstances.
Reach your audience
Your customers are out there, but can they find you online? Talk to us about the benefits social media marketing and management can generate for your business in Croydon. Call 0800 772 0022 or email hello@makemelocal.com to see how we can help you make an impact.