Delivering SEO solutions
that drive results
Arrange your free consultation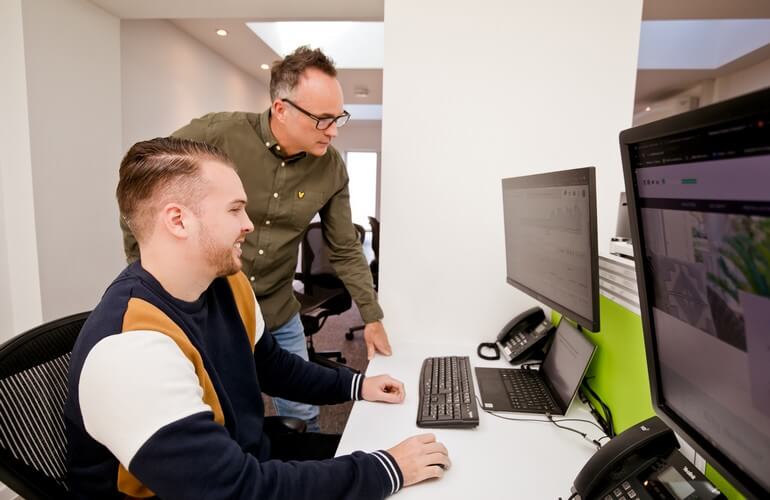 An SEO agency in Bromley that generates the results clients need
A successful SEO strategy pays for itself, making sure that the people searching for your skills and services find your company online. Our in-house expertise will ensure that your website is visible, searchable, and able to generate the new business you need, leaving you free to focus your attention on what you do best. No matter where you are in the UK, we are perfectly equipped to attain the leads you need to help your business flourish.
With search engines playing a major role in all our lives, SEO has become increasingly sophisticated. We're here to bypass all the jargon and put our skills to use for your business, handling everything so that you don't have any hassle. We'll do what we need to do and you'll keep receiving fresh enquiries. Think of us as an extension of your business.
Experts in driving online results for your business with SEO
Our SEO strategies connect your business with potential customers in your target areas throughout the UK. When people search for the service you offer in a location you serve, it becomes clear that they're part of your interested audience. We make sure that everything is in place so that when your audience receive their Google results they visit your website and discover why you're the right choice.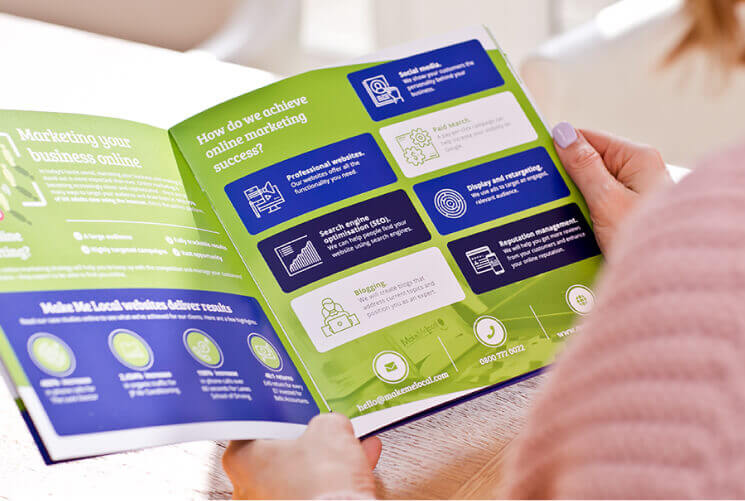 An SEO company that is
passionate about getting you leads
Our bespoke SEO services are designed to generate a considerable return on your investment.
We understand how to create a regular stream of enquiries and new business for our clients to keep them happy and their team busy.
Hear from our SEO Clients
We work with some great clients across a wide range of industries. Hear what they have to say about working with us and find out why we're the digital marketing consultants you've been looking for.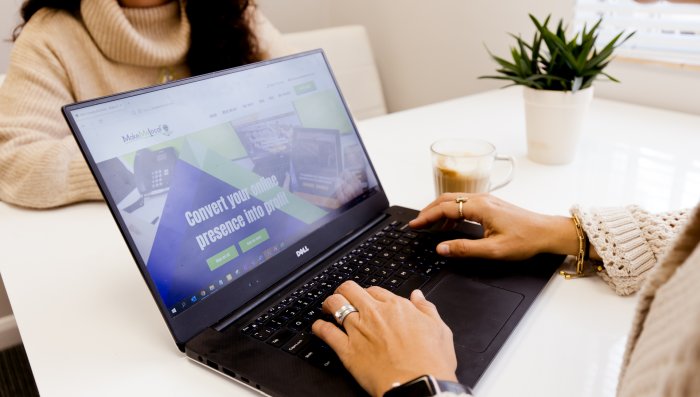 Optimising your company's website for local SEO
Local doesn't mean small! If you sell services within one or more locations in the UK, we have the SEO expertise to make sure you connect to your audience. By working closely with you and ensuring we fully understand your business, we'll be able to optimise your website and position you as experts in your field. Your expert in-house team use thorough keyword research, natural link building, content marketing, location-specific pages, and other specialist techniques to set your website and online presence up for success.
Tell us about your business
SEO provides an opportunity to take your business to the next level – let us unlock the potential of your online audience.
Call 0800 772 0022 or email hello@makemelocal.com to arrange your consultation.
More than just SEO, a full-service digital marketing agency
Every company wants to be at its best online.
At Make Me Local, we provide a full range of professional services to ensure that all our clients' digital marketing needs are met.
From our personal approach to website design and paid ad campaigns through to dedicated social media management, we have a lot to offer businesses that are serious about making an excellent impression online. Call us on 0800 772 0022 or email hello@makemelocal.com to learn more about our offering.
Hear from your SEO experts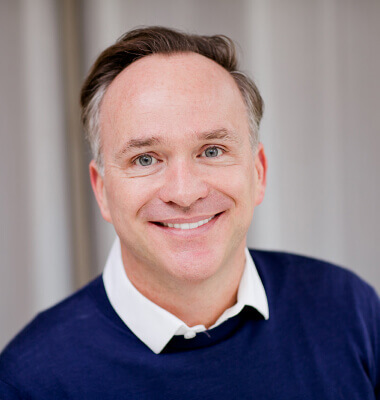 "SEO is as much about user experience as it is about optimising content for search engines. If people like your website and it is easy for them to use, then chances are Google will like it too. SEO isn't magical or mysterious – it is about making sure you have a brilliant website that ticks all the boxes."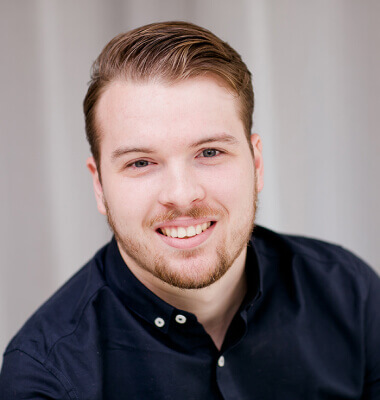 "An effective SEO campaign will ensure that the relationship between your website and Google blossoms. By establishing your relevance and expertise, we make sure that both customers and search engines trust your business and understand why you're the best choice."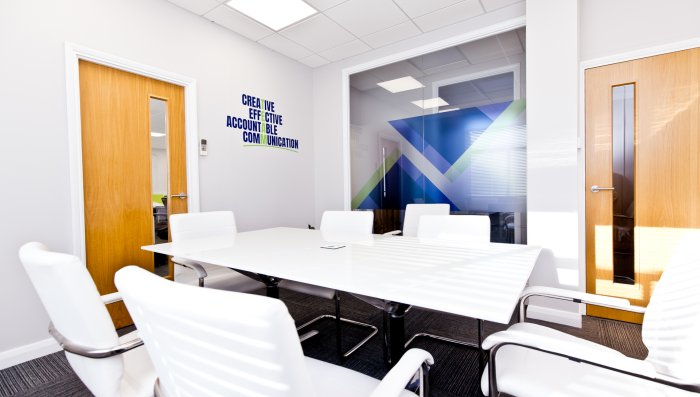 SEO company in Bromley
We are an experienced SEO company with a track record of delivering the results our clients need. SEO is a key component of our comprehensive digital marketing services, and we've built in-house expertise that covers all aspects of the process. Whether your SEO strategy requires bespoke content creation, specialist link-building, or content marketing, we're the SEO company in Bromley that your business needs.
We are based at Lion House, 86 Station Road, West Wickham, Kent, BR4 0PU – and love where we work! Find out more about our location and come to see the place where the magic happens, our office. We work with clients throughout Bromley, Croydon, Kent, London and the South East – our clients love their locations as much as we do, so we help them find their ideal local customers.
Frequently asked SEO questions
Can you get me to number 1 on Google?
We'd never guarantee that we could get you to the first position on Google, and you should be very suspicious of any agency that does. Search engine optimisation is a complex process of influencing Google, not controlling it.
What we can guarantee is that we will do everything in our power to get your website good rankings. We will never begin an SEO campaign until we have researched your market, and if we don't think the opportunity is there, we won't go ahead. SEO can take a while to work, but we do achieve excellent results that transform our clients' businesses.
Why should I trust you? There are so many SEO agencies out there and I've heard some shocking stories.
Our entire business model is about doing what is right for our customers. There is no long-term gain for us or for you if we don't do what is right. We will always arrange a face-to-face consultation before you go ahead with our SEO services, so we can discuss any concerns you might have and you can fully understand what we will do for you.
What does SEO stand for?
Search Engine Optimisation (SEO) refers to the process of improving your website so that it is more visible in search engine results. The more relevant your website is to a search query, the more likely you are to appear high up on the results page. Being easy to find will increase the traffic to your website, creating lots of opportunities to convert these visitors into customers. SEO is a complex process that encompasses the on and off page changes you can make to help search engines like Google understand your content and feel confident presenting it to others.
What does SEO cost?
There is no one-size-fits all price for SEO. The process will be tailored to your business and requirements so that you receive the exact support you need. There's no point paying for SEO if the opportunities aren't there! We will work closely with you to understand your needs and will determine how we can meet them best. We will then present you with a proposal that outlines our approach and provides a price that you can have complete confidence in. The price you're presented with is the price you'll pay – it's that simple.
Am I bound by a contract?
No. We don't feel it's fair to tie our customers down. If circumstances change, we just ask that you give us a month's notice. This is also our assurance to you – as our client, you know we will be working hard for you because you absolutely don't have to stay with us. It's our job to make sure you see results so that it benefits you to stay.
Reach your audience
Your customers are out there, but can they find you online?
Talk to us about the benefits a new SEO strategy can generate for your business.
Call 0800 772 0022 or email hello@makemelocal.com to see how we can help you make an impact.