Creating campaigns
that convert
Arrange your free consultation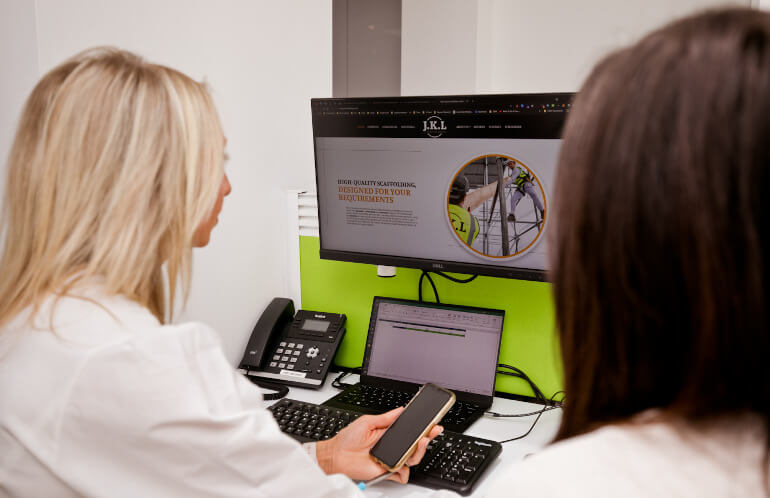 PPC agency in Croydon
We are PPC experts who can keep digital traffic flowing to your website. The talented team within our PPC agency in Croydon will combine their understanding of your business, thorough keyword research, and valuable content to create winning ad campaigns. Our approach is easy to understand – we want to deliver the leads you require whilst also driving down the costs involved for your business. To do this, we prioritise the conversion rate of your online ads at every stage so that we know we're reaching the right audience and you aren't paying for clicks that lead nowhere. Call 0800 772 0022 to discuss your requirements with a member of our team.
Tell us about your business
Google Ads generate the high-quality leads your business is looking for – let us show you what's possible. Call 0800 772 0022 or email hello@makemelocal.com to arrange your consultation. Discover why we're the PPC agency in Croydon you've been looking for.
Hear from our customers
Our Google Ads campaigns have achieved results for our clients. See what they have to say about working with us and find out why we're the PPC agency in Croydon your business deserves.
Bespoke targeting for your demographic in Croydon
Our approach to Google Ads is centred around achieving the best possible conversion rate. By doing this, we make sure your ads are targeting people in Croydon who are prepared to spend money and reduce your cost per lead. We will carry out detailed research when putting together your PPC campaigns, making sure that the ads we produce for your business in Croydon will reach the right demographic in the right location and target the right keywords.
PPC landing pages that convert
Our PPC campaigns are designed to deliver results and make a genuine difference to the businesses we work with in Croydon. At Make Me Local, we create online adverts that exceed our clients' expectations.
Your Google Ads specialist in Croydon
As a leading PPC agency in Croydon, we've built the in-house expertise to develop a wide range of winning ad campaigns. Our team understands how to achieve the results you require when advertising your business online, whilst also making the best possible use of your budget.

Google Search Ads
Google Ads can be highly competitive. We understand how to produce search ads that appeal to your audience and drive the cost you pay per click down. The thorough research we carry out, combined with high-quality content and intelligent monitoring, ensure that all our Google Ad campaigns are designed to convert readers into customers for your business in Croydon. When you work with us, we make sure you receive a return on your investment.

Google Display Ads
We create eye-catching display ads for businesses in Croydon that reach people who may be interested in your services. If your target audience is reading similar content online, display advertising can provide a highly effective way to connect with them and lead them to your website. These ads are an excellent way to draw attention to your business and set you apart from competitors throughout Croydon.

Google Retargeting Ads
We produce retargeting campaigns that remind people about your Croydon business if they've previously visited your website. Retargeting is the ideal way to make another impression and reengage your target audience. Our adverts will follow visitors as they browse the internet and will depict your brand consistently online. Retargeting ads give you a second chance to convert customers in Croydon.

Google Local Services Ads
We can use our expertise to assist with Local Services Ads in Croydon, helping your business to get seen at the top of Google. Even better, with these ads you only pay for the leads you receive, sparing you the cost of clicks that don't convert. Our team will help you determine if these ads are the right fit for your business and will assist you with ranking effectively.
Why choose Make Me Local as your PPC agency in Croydon?
Our tailored approach to PPC campaigns makes us the Google Ads experts you need in Croydon. We create winning campaigns that represent your business perfectly, convert potential customers, and reduce the cost you pay per click.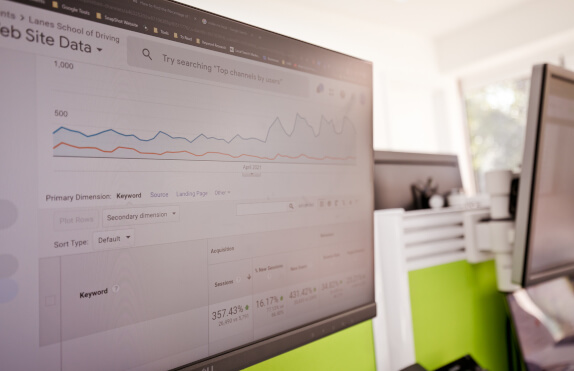 We target your ideal customers
The detailed keyword research we carry out ensures that all the campaigns we create for your business will be based around terms that actually convert. Otherwise, you are just spending money to show off your website.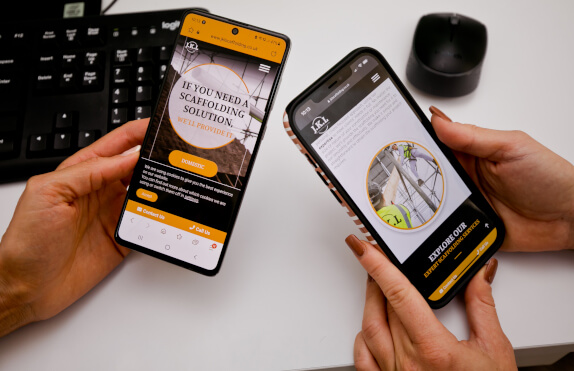 We tie your ads in with the rest of your marketing
Our understanding of your business translates into online ads that are consistent with the rest of your digital marketing and aligned with your objectives. We'll make sure your brand and unique selling points are represented effectively.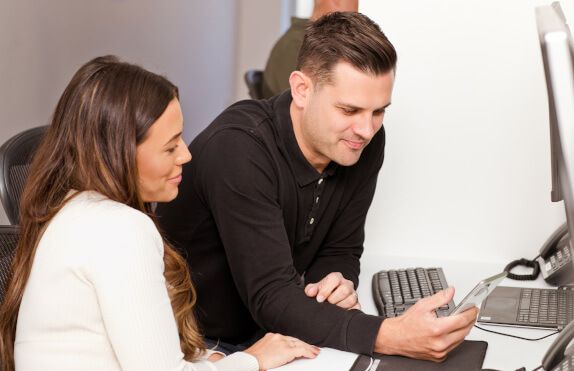 We adapt and improve
The ads we create are constantly monitored to ensure that they're delivering the leads that are required. This process is supported by your account manager, who will adjust your campaign to enhance its performance.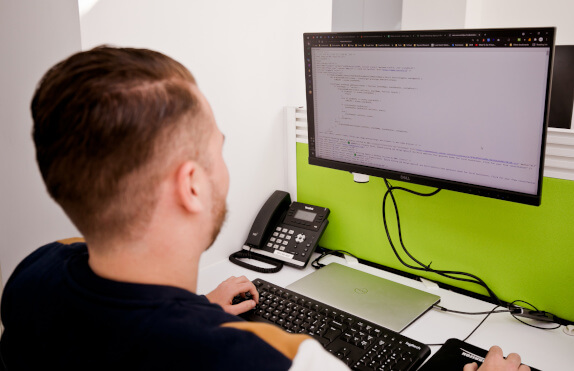 We make the most of your budget
Our team understands how to allocate your budget effectively. We're flexible in the way we work and will always look for ways to enhance your PPC campaign. If we can improve results or reduce your ad spend, we'll do so.
Designing the PPC adverts in Croydon your business needs
In order to produce Google Ads that stand out from the competition, we create bespoke designs that reflect the rest of your online presence and fit with your Croydon brand. These designs are developed to support the content and further improve the conversion rate – whether they are drawing attention to the key call to action or making the best possible use of the space available. As PPC experts in Croydon with in-house design knowledge, our ad campaigns look great and connect with your target audience.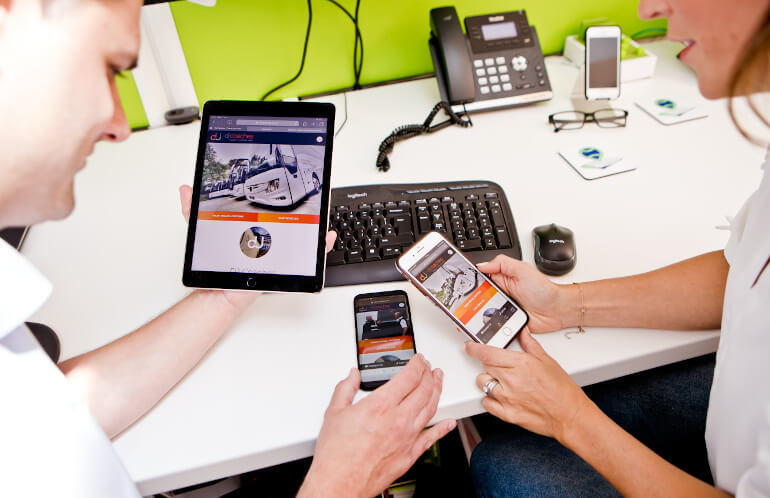 Call tracking for Google Ads
We can track the calls you receive through your Google Ad campaigns to measure their performance and determine whether they're achieving the results you require. Our PPC agency in Croydon is committed to using your advertising budget as effectively as possible. If call tracking reveals that your campaigns aren't generating the leads you require, we will use this information to adjust and optimise your ads. Achieving the best possible conversion rate is essential if you want to spend your budget effectively securing customers in Croydon.
Hear from your PPC expert in Croydon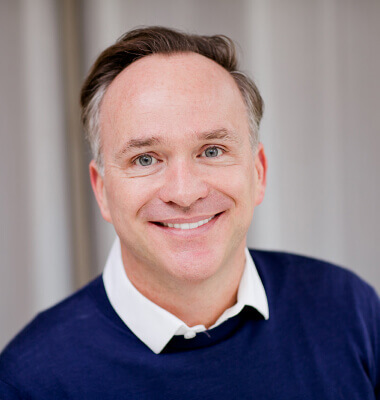 "Paid search is tricky to master, but it's extremely rewarding when it works. We help our clients make the most of paid search opportunities, achieving maximum impact and increasing quality local traffic to their websites. Our Google Ads expertise will set you up to receive the enquiries you want in the quantities you need."
Reach your audience
Your customers are out there, but can they find you online? Talk to us about the benefits a new SEO strategy can generate for your business. Call 0800 772 0022 or email hello@makemelocal.com to see how we can help you make an impact.