Experts in revolutionising
your business online
Experts in revolutionising
your business online
Convert your online presence into profit
We help businesses win new clients via their website. Let us review your online presence and see how we can help you too.
No jargon, mystery or sales patter, we will just give you facts in a language you can understand.
Enter your details below and see if you are missing out on new customers.
Arrange your free consultation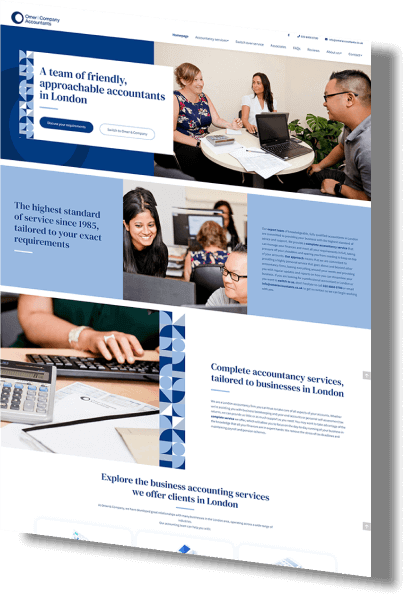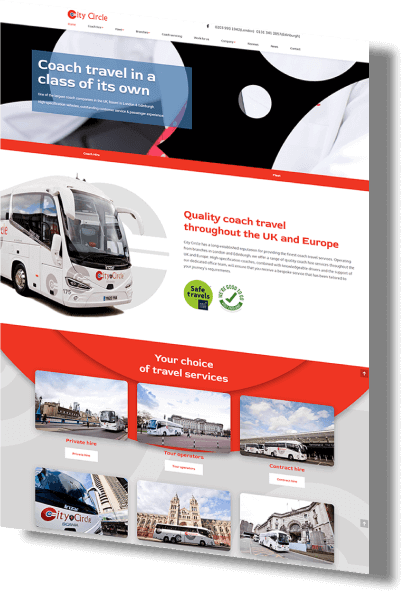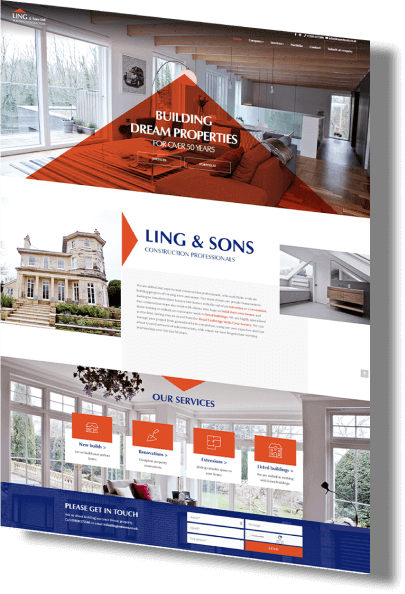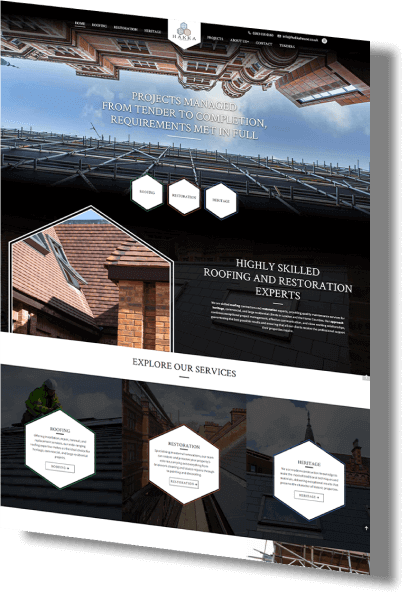 A website design agency that delivers exceptional results and customer service
You need a website that represents you perfectly, delivers a great user experience, and is easily found by your customers. A strong online presence is a powerful tool for drawing attention to your company and generating new business. Simply put, a website should consistently deliver the leads you require to surpass your business goals by making effective use of strategies such as SEO and online ads.
At Make Me Local, we design and build websites that are fully tailored to your requirements. We'll manage your website project from start to finish, keeping you up to date at each stage, and making sure you receive a website that you absolutely love. Your expert team will ensure your website looks, feels, and works the way you need it to so that you can reap the ongoing rewards of your investment.
Website design that connects with your customers
Our websites are natural extensions of our clients' businesses, that's why they work so effectively.
Hear from our website design customers
Want to learn what our customers have to say about the results we achieve for them?
A website design and development
process that's focused on you
We don't provide off-the-shelf websites or an off-the-shelf experience. Our team love getting to know clients and take pride in expertly building a bespoke website around their business. We follow a strict approach to quality control, creating websites that represent our clients perfectly online and exceed their expectations.
What defines a Make Me Local website?

Original content
Your in-house copywriters will create all the content for your website, meeting with you and taking the time to fully understand your business.

Professional photography
Quality imagery is key if you want to stand out and attract potential customers. You'll have a professional photoshoot that showcases your business, makes your website personal, and creates the best first impression.

Full project management
We're here for you every step of the way. Your project team will keep in close contact with you throughout the design and build process so that you always know how your project is progressing.

Responsive design
Your website developers will ensure your site creates an excellent impression on any device. Whether customers find you on a laptop, smartphone, or tablet, they won't forget you.

Ongoing support
Once your website is live, your dedicated client account managers will be there to support you. Have some updates in mind? Need some advice? You know who to ask.

A website you own
Everything is yours – the website, the content, the photography and all the new customers you'll attract! You aren't tied into a contract because we do what is right for you.
Tell us about your business
Website design is a process – find out where we can take you.
Call 0800 772 0022 or email [email protected] to arrange your consultation.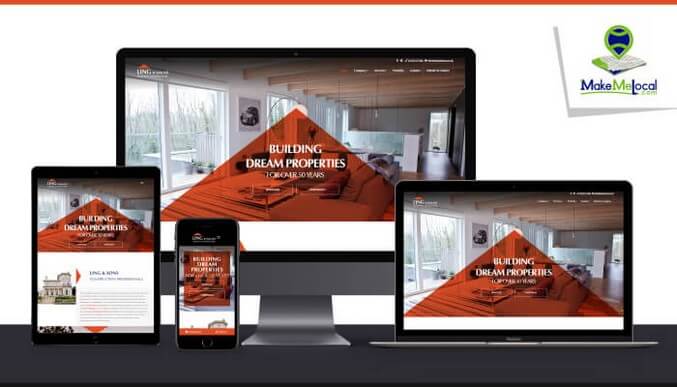 Website design services
that make a difference
Having a brilliant website that follows best online practice is the foundation of any successful online presence, giving you the ability to expand your reach as your business grows. Make Me Local is a full-service digital marketing agency with the skills to set you up for success and connect you to your customers.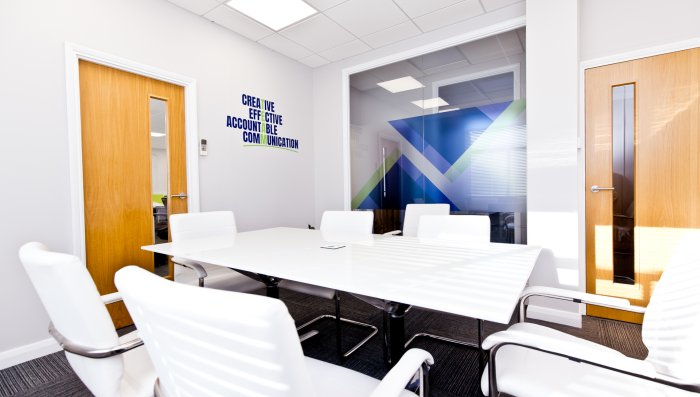 Our West Wickham Office
We are based at Lion House, 86 Station Road, West Wickham, Kent, BR4 0PU and love where we work! Find out more about our location and see the place where the magic happens – our office.
We work with clients throughout Bromley, Croydon, Kent, London and the South East – our clients love their locations as much as we do, so we help them find their ideal local customers.
Frequently asked Web Design questions
Why do I need a website?
A website is the cornerstone of web marketing. It lets your customers find you, learn about what you can do, and send you an enquiry. If you want to generate leads or show people you are a serious contender in your field, a website is going to be very important for you.
How long does the website design process take?
Your new website will usually be ready in 11-13 weeks, but we will discuss all dates and deadlines with you at the beginning of your project.
There are two review phases that will involve you – one after the content is delivered and one after you receive the finalised website. We usually ask that you give us feedback within two weeks, though again, we will discuss these deadlines with you individually.
Various factors can affect timescales. For example, if your website is going to contain lots of pages, we might we need to make the process a little longer to give your copywriters and designers more time to work on it, and to give you more time to approve it.
Sometimes projects can be delayed if we are waiting on a photoshoot or some specific information. We will let you know what information you need to provide at the beginning of the project – this will include testimonials, case studies, and anything else that is relevant to your business. We will also discuss your photoshoot – it's important this happens promptly, as your designers will use your images to design your website.
Does the website belong to me?
Yes – the website, the content and the photography all belong to you. Please do bear in mind that this means you are legally responsible for it, so check it thoroughly and update us if anything changes, especially if your content includes legal information such as industry regulations or standards.
I have a website at the moment Can my new website use the same domain name?
Yes. We will discuss transfer of the domain name with you.
How much will a website cost?
It's not easy to put a figure on it because all our websites are individual and will be based on your needs. For example, if you asked a builder to quote for an extension, they could not provide an instant quote. We can include features you need and will never include anything you don't need – your website is built to suit you and you only. Once we have talked to you to understand your needs, we will put together a proposal and a price. All our websites include photography and content as standard – once we give you a price, the price will be inclusive of everything, there are no additional fees whatsoever.
Do you offer payment plans for your websites?
Yes, we will spread the payments for you over at least 4 months, interest free.
Am I bound in by a contract?
No. We don't feel it's fair to tie our customers down. If circumstances change, we just ask that you give us a month's notice. This is also our assurance to you – as our client, you know we will be working hard for you because you absolutely don't have to stay with us. It's our job to make sure you see results so that it benefits you to stay.
Reach your audience
Your customers are out there, but can they find you online?
Talk to us about the benefits a Make Me Local website can generate for your business.
Call 0800 772 0022 or email [email protected] to see how we can help you make an impact.