JNJ Building
Solution Ltd
Web design
Arrange your free consultation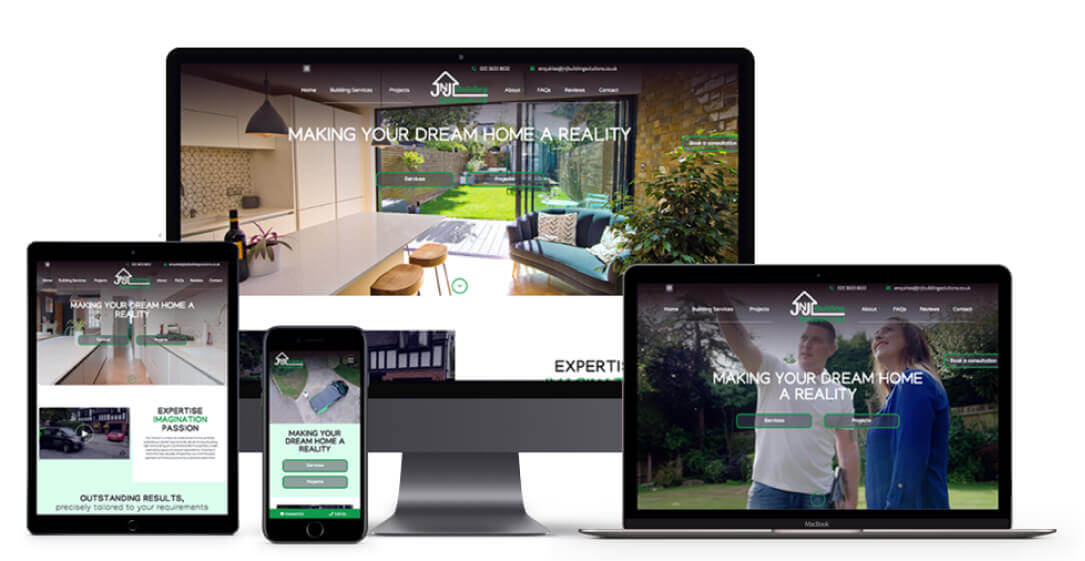 JNJ Building Solutions are a high-quality building company that create exceptional extensions, refurbishments, and new build properties. We were introduced through the networking association, BNI, and quickly formed a strong partnership. In fact, we can vouch for JNJ's standard of work first-hand – they expanded our Bromley office!
The objective
JNJ came to us with a clear goal in mind – they wanted to receive enquiries for bigger scale projects. Having already built a stellar reputation for the quality of their work, they felt it was time to branch out into larger builds that would demonstrate their skills and target clients who would be invested in the grandeur of the end result.
Our approach
We designed and built a brand-new JNJ Building Solutions website, a process that involved:
Writing bespoke content that demonstrated their skills and was tailored to appeal to the clients they wanted to attract.
Organising professional photography that would showcase the quality of their workmanship and demonstrate their client-focused approach.
Producing testimonial and drone videos, as well as a promotional company video, which successfully articulate their personality.
Designing a website with brand-new graphics, refurbishing their image to encourage customers to use their services.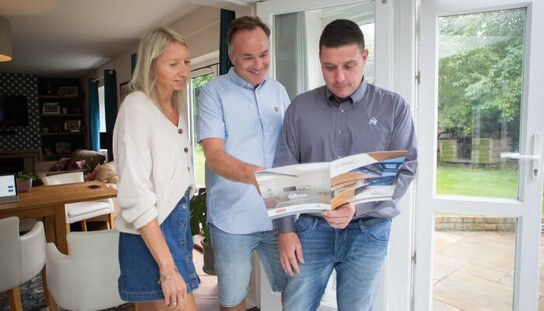 The Challenge
The end goal for this project was ultimately to make a website that customers couldn't help but say "wow!" at. JNJ are prominent on social media and their vans are frequently seen in local areas, meaning that we had to influence clients that see these existing advertisements regularly.
When clients come to the website off the back of a recommendation or seeing JNJ vans, they need to be impressed by what they're met with. This is why the photography and catchy content was important – their website is the last step in making them irresistible to potential clients.
The results
JNJ immediately received enquiries that were more in line with what they were striving for. Within the first month, they had 30 enquiries and their job value had increased from single storey extensions to significantly larger projects! One of these was a cold enquiry that resulted in a £1 million new build project. That's the kind of success we enable for our clients!

Reach your audience
Your customers are out there, but can they find you online? Call 0800 772 0022 or email hello@makemelocal.com to see how we can help you make an impact.