Arrange your free consultation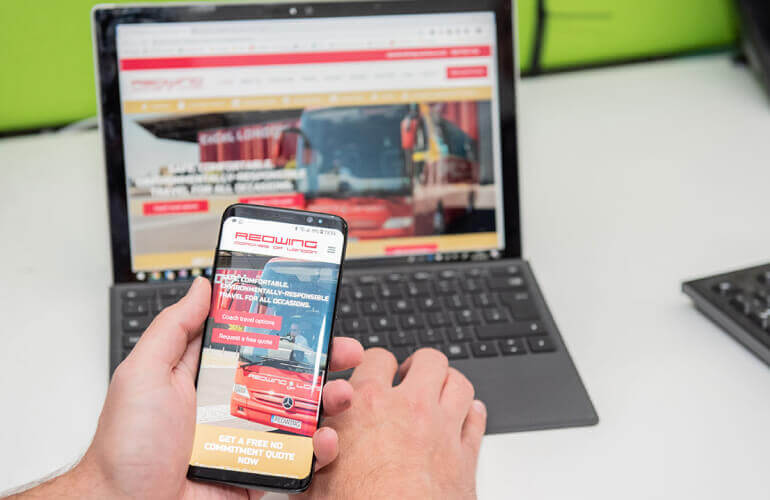 How much does a
Make Me Local website cost?
One of the questions we are often asked is 'how much will a website cost me?'
We understand – a website is a big commitment, and you want to be able to budget for it.
We take pride in customising our websites and digital marketing strategies to meet the needs and requirements of each and every client. Our individualistic approach means that we cannot provide an immediate one-size-fits-all price. Instead, we follow a process to make sure we price the services we provide you with accurately. This way you can rest assured that the final price we quote you with is the price you'll pay – there will be no additional costs along the way or unexpected alterations at the eleventh hour.
We will spend time getting to know you and your business so we fully understand what it is you need. This will mean we can price the website we build or the services we offer you correctly and inclusively. Don't forget, our bespoke websites include all your content and professional photography – we are confident that you will not find a more competitive price.
Our pricing process
We price websites depending on how much work is required, we have tracked the timings of our projects so we can accurately identify how much time we need to dedicate to a new website project. During our consultation phase, we will find out exactly what you need your website to do for you and agree on a site map. We can then give you an accurate, all-inclusive price.
Within 1 week of meeting, we will submit our formal proposal for you to review.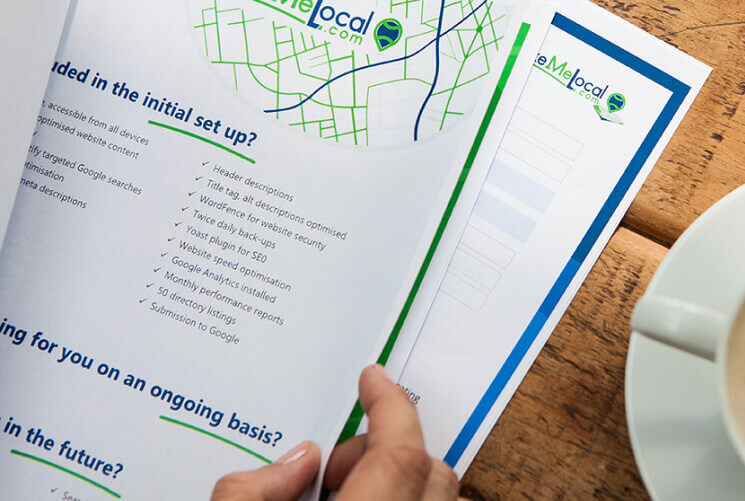 Tell us about your business
An effective digital marketing strategy can transform your business and connect you with your audience
– let us show you what's possible.
Call 0800 772 0022 or email hello@makemelocal.com to arrange your consultation.
A Make Me Local website
gives you value for money
Your website will be completely tailored to you and will meet all your requirements. The design and build process within one of our website projects includes more than 80 steps! This gives you far more than an off-the-shelf website; it provides excellent value for money from day one.
Our website projects include:

A website tailored to you
We don't use templates – your website will be completely unique, designed and built to meet your needs.

Full professional photography
Our packages include a photoshoot for your business, giving you beautiful, unique imagery to use online.

All your content, professionally written
We have a team of in-house copywriters who work with you to create accurate, targeted copy.

A fully responsive design
We design and build websites that look fantastic on every device, including tablets and mobile phones.

Search Engine Optimisation (SEO)
We will ensure that your website is technically perfect in the eyes of Google and ready to deliver results.

A fast website
Each and every element will be optimised so that your website will load quickly for visitors when they land for the first time.

Security and peace of mind
Hosted on our secure servers with an HTTPS certificate, websites are backed up daily and all software is kept up to date to reduce the risk of a security breach.

Lead optimisation
By including calls to action and a clear user journey, we can help you generate new leads for your business.

Full project management
Our team take care of every aspect of your website design and build project, so there's no stress for you.

Reporting
We install Google Analytics and set up custom reporting, allowing you to track your website performance.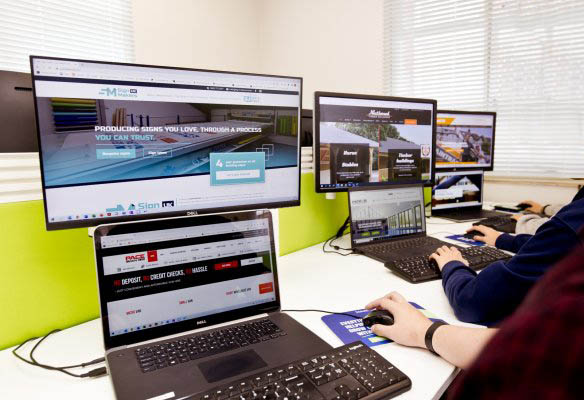 Spread the cost
of your new website
We won't ask you to pay for your website in one go. We will set up a direct debit so you can pay for your new website in instalments, helping you with cashflow. Once your website is live, we have various options to meet your needs. We can help you with SEO, blogging, social media, Google Ads, reputation management, and display and retargeting. Or, if you prefer, we can simply host your website for you. You're not tied into any kind of contract with us.
Reach your audience
Your customers are out there, but can they find you online? Talk to us about the benefits Google remarketing and display advertising can generate for your business.
Call 0800 772 0022 or email hello@makemelocal.com to see how we can help you make an impact.