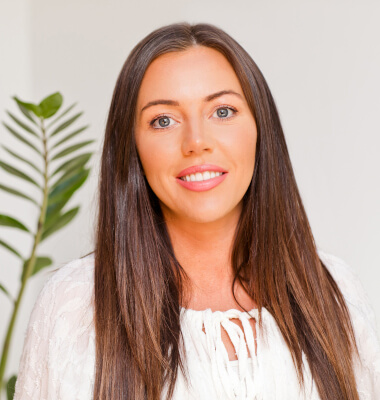 Victoria is our account manager, working closely with our clients to ensure that they have the best relationship possible with Make Me Local and are satisfied with our services. Her excellent communication and listening skills make her a perfect fit for the role, allowing clients to contact her easily and enjoyably. If you have any updates for your website, requests for new content, or questions about our services, Victoria will be your point of contact.
Outside of work, Victoria likes to keep active – you might see her at a local gym or out and about walking her spaniel, Stanley. Then, when it's time to unwind, she can often be found at Bridge Bar in Beckenham, making the most of the local nightlife!
Victoria's quickfire questions
What's your job in a nutshell?
Creating and maintaining a superb relationship between the business and the client, encouraging customer loyalty and above all customer satisfaction.
Tell me some of the most important things about your job role. What do you need to be good at?
The most important skills to have in my job role are communication, efficiency, and listening skills.
Give me two or three pieces of wisdom about your role. What is particularly important?
Being an approachable person is very important in an account manager role. You want the client to feel comfortable contacting you at any time and to know that they will be greeted with a warm welcome. These are the qualities that will make their interaction with Make Me Local seamless.
Which Make Me Local value is most applicable to your role?
Our values are very important to us at Make Me Local. Providing a professional service is the value that is most suited to my role as I will ensure your experience is professional, enjoyable, and worthwhile. You will get the results you are after.
How did you get into your industry? What interests you about it?
I entered the account management industry in 2016 when I worked in Soho for a production agency managing a large clothing brand's account. I love working with a creative team and building strong relationships internally and externally. It's so rewarding to see ideas come together and help businesses to expand and succeed within their industries.
Describe yourself in 3 words
Outgoing, compassionate, trustworthy.
Tell us something we won't know about you (or more things, if you can)!
I lived in Dubai in 2020-2021 where I was able to take full advantage of all the brunches and experiences that the city had to offer.
I have a beautiful cocker spaniel called Stanley (Stan the span, see what I did there).
I absolutely love a flat pack challenge. Honestly, if you put an IKEA package in front of me I'll be like a child at Christmas.
If I'm not at Bridge Bar in Beckenham you'll find me at a blaze class at David Lloyd trying to close all my rings on my Apple Watch.
Never have I ever…
Stolen someone's lunch from the office fridge!