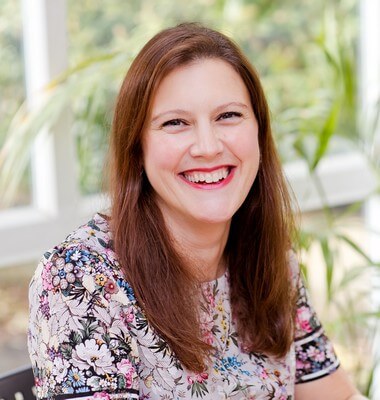 Nicola writes content that will increase the online visibility of your business and hook in new customers. She'll spend her time getting to understand your audience so that she can determine the type of content that they'd most like to read. Then, she'll put that into practice by writing bespoke content that will drive traffic to your website and will increase interest in your business.
She's a keen photographer who always keeps a camera close to hand (much to the annoyance of her family). Following a previous job at a garden centre, this interest has grown and has now expanded to also include some impressive photos of flowers. Nicola is a real people person who loves meeting and working with our clients.
Nicola's quickfire questions
What's your job in a nutshell?
In a nutshell, I'm here to make our clients popular. My aims are to increase the online visibility of their businesses, and to get people talking about them by writing content their audience wants to read.
Tell me some of the most important things about your job role. What do you need to be good at?
I need to understand our clients' businesses, their target markets and their marketing objectives. I also need to know what engages their audiences. I can then write and promote content that is specifically designed to help them achieve their marketing goals.
Give me two or three pieces of wisdom about your role. What is particularly important?
Listen! Listening to the objective of our clients and understanding their values.
Create unique, specific and relevant content to help them achieve their objectives.
Which Make Me Local value is most applicable to your role?
My role best supports how important our local community is to us. My role is devoted to boosting the visibility of a business in the local community.
How did you get into your industry? What interests you about it?
I studied Hotel and Restaurant Management at university as I wanted a career that was people facing. However, I found that the marketing modules within my degree were the ones I enjoyed the most. My first job was with a legal newspaper at a huge publishing house (Centaur Media) as an assistant. Here I gained a solid foundation in writing for an audience and all things editorial. From there I moved internally into marketing and events for different publications. Later I changed to the digital versions of their publications before switching to the public sector to market publishing materials for the awarding body, City & Guilds.
The marketing industry has changed so much. When I first started out, print-heavy campaigns were very much preferred. Now, content can be published just about everywhere within minutes and shared to millions within seconds. With more people connecting to the internet and spending longer online, it has never been so easy to have your message seen by so many people. The internet now is not only a valuable source of information, it is also a place to connect socially.
What I think is most exciting is not the big numbers that are online, it's that the big numbers are built from millions of different niches. No matter what your niche is, if your audience shares a common interest, trait or goal, you can be in front of them within seconds. Wherever they live, whatever they spend their time doing, and whichever magazines they read – they're all there reading blogs and using social media.
Describe yourself in 3 words:
Reliable, honest, soppy.
Tell us something we won't know about you!
I love a good war film. I'm particularly obsessed with the First and Second World War.
I sing in a local choir (Love2Sing Voices) raising money for local charities.
I once ran the London Marathon (and before you ask, no I'm probably not going to do it again)!
I love a good box set and a soppy book.
Never have I ever…
Endured a Star Wars or Lord of the Rings film from beginning to end.