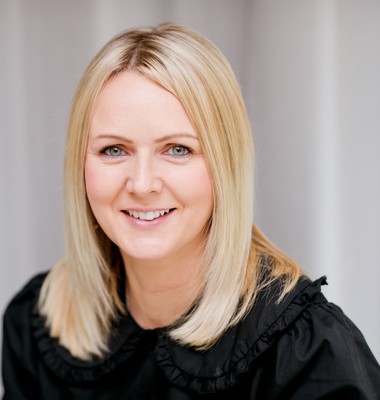 Nicola manages our finances, drawing on her experience and expertise to ensure that we're thinking ahead and making the right decisions. Her role is varied – she manages long and short-term cashflow, looks after our accounting software systems, oversees our company bank accounts, helps with budget and financial planning, and deals with any client queries or supplier invoices.
She loves the flexibility that her role provides, appreciating the work-life balance that allows her to be part of our team while still being available for her family. In her own time, Nicola can often be found reading to unwind or embarking on a new creative project.
Nicola's quickfire questions
What's your job in a nutshell?
I'm responsible for managing the company's finances and making sure that we're making the right decisions.
Tell me some of the most important things about your job role. What do you need to be good at?
There are a number of skills that are essential on a daily basis; I need to display a love of spreadsheets and numbers, as well as the ability to work independently and methodically. To be successful in my role I also need to self-motivate and remain calm under pressure.
Give me two or three pieces of wisdom about your role. What is particularly important?
Think ahead and consider any financial impacts on the horizon. It's important to monitor and evolve our processes so that we can manage obstacles for ourselves and our clients.
Develop excellent communication skills. It's important to talk to people and be involved as part of the team.
Demonstrate good attention to detail. When dealing with finances it's important to check, check, and check again.
Which Make Me Local value is most applicable to your role?
Working independently means I need to be accountable since I provide information that can be the basis of important company decisions. I also know that my conduct towards customers and suppliers is a reflection on the company as a whole and its reputation. My role may be independent, but I must always be thinking about the team.
How did you get into your industry? What interests you about it?
I started working for an investment bank based in the City when I left school. I spent more than 20 years working there in various finance positions where I had the opportunity to travel to some interesting countries, manage large teams, and get involved in designing new in-house banking systems. My past work experience has given me a love of spreadsheets, processes, and numbers which can be applied to most finance roles. By joining a web design agency I've broadened my knowledge and found new areas to explore.
Describe yourself in 3 words.
Smart, social, loyal.
Tell us something we won't know about you (or more things, if you can)!
I've completed the three peaks challenge, I learnt to love football out of necessity (I have three boys), and I own a family run pub!
Never have I ever…
Ran a marathon, though I'd love to be able to!