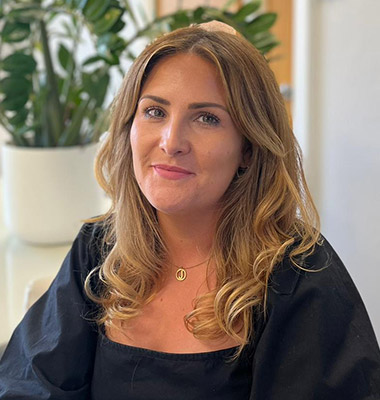 Jade works across all our projects to ensure that tasks are completed on schedule within each delivery phase. She works closely with our clients to keep them up to date and ensure that we receive the necessary assets for their website build. Along with Hayley, she will be your point of contact throughout the project process.
Jade is a real people person. She's easy to approach and has a real knack for understanding requirements and making them a reality. Having previously operated her own business, she is familiar with the challenges that arise and is determined to make life easier for the clients she works with.
Jade's quickfire questions
What's your job in a nutshell?
I work across all our projects, making sure that tasks are completed on time and ensuring each of our clients receives the quality website they deserve.
Tell me some of the most important things about your job role. What do you need to be good at?
We work to very specific timeframes within our website projects. Therefore, it's super important to be organised, proactive, and to have a keen eye for detail.
Give me two or three pieces of wisdom about your role. What is particularly important?
Being a good listener, understanding the client's vision and taking the time to understand exactly what they want for their website. This will ensure we give them the best customer service and gain the best results possible.
Which Make Me Local value is most applicable to your role?
"Strength through teamwork" – I work with different members of our team to get the project completed as efficiently as possible. Everybody's contribution is important.
How did you get into your industry? What interests you about it?
I spent 10 years running my own business but felt that I was ready for a change. I was drawn to digital marketing because there are always opportunities to learn new things. I also love to meet new people, so a role in the project team was the perfect fit.
Describe yourself in 3 words.
Kind, thoughtful, positive.
Tell us something we won't know about you (or more things, if you can)!
I'm a qualified hairdresser.
I was hit by a tram, but luckily I'm here to tell the tale.
I can do a pretty good Irish and Liverpudlian accent (Mainly after a few G&Ts).
I have a huge fear of spiders.
Never have I ever…
Had a tattoo.