Building the
bespoke website
your business deserves
Arrange your free consultation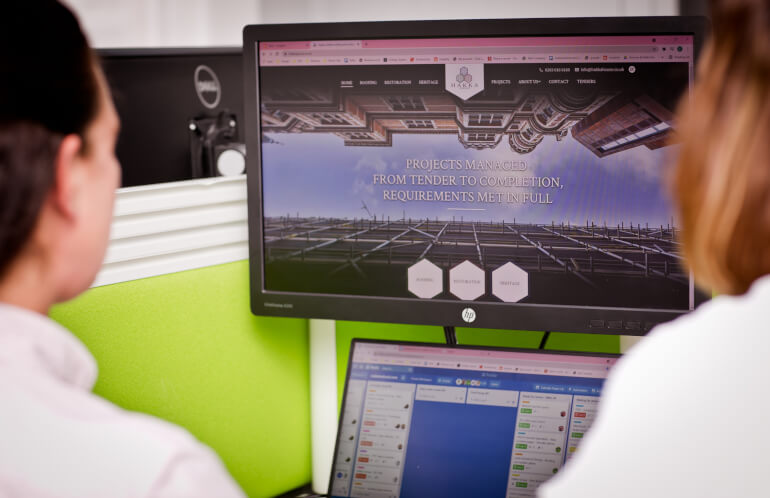 Web design agency in Sutton
If you're looking to take your Sutton business to the next level, then you need a high-quality website. Choose Make Me Local, we're a web design agency in Sutton who produce personalised, top-quality websites for our clients. A website is essential to reaching new customers and helping them learn about your business. We make sure that all our sites drive enquiries and are written and built to be as engaging as possible. This, combined with our excellent customer experience, has earned us a glowing reputation among business owners in Sutton. Every website we produce is entirely unique because all of our clients are unique. Your website will be customised to your needs and specifications to ensure that you are getting the best possible result. We combine this with technical elements such as SEO services to deliver a fantastic website that not only looks professional and attractive, but also drives enquiries and brings new customers to your business.
Tell us about your business
Explore your options by getting in touch today. Our team would be happy to discuss how our web design services in Sutton can help transform your business. Call 0800 772 0022 or email hello@makemelocal.com to arrange your free consultation.
Hear from our customers
We have built a reputation for the excellent standard of our work and our impeccable customer experience. Our previous clients have shared their amazing experiences working with Make Me Local.
Website design in Sutton that connects with your customers
Our websites help you take that next step. Our clients have found their Make Me Local website is an essential component in growing their business and gaining new clients. This is because your website is professionally designed to suit your business exactly and ensures users to make enquiries.
Website design and development in Sutton that's focused on your business
When you choose Make Me Local, you'll receive a website that is entirely unique to your business. We consider it a critical part of the design process to make sure that we understand your business perfectly and you are able to tell us how you'd like to be represented. From there we construct your website to suit these requirements. This means that your website will not just be focused on your business in terms of content, but it will accurately represent the culture, attitudes, and ethos of your workplace.
Here are some of the fantastic features of our web design services in Sutton: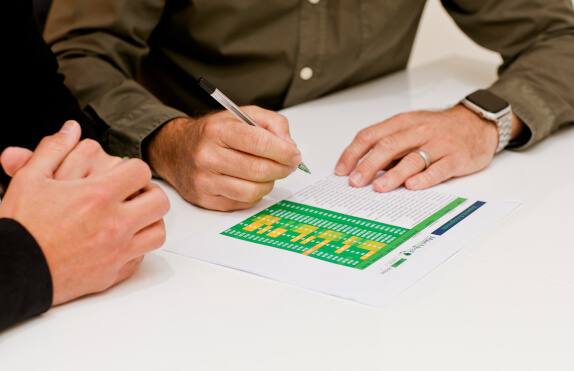 Bespoke content for your website
Your website will contain a significant amount of written content to effectively advertise your services and fulfil SEO requirements. All of this content will be written by our in-house team of professional copywriters. They will work diligently to ensure that this content is engaging and interesting to read, enticing potential customers. Additionally, they will also ensure that it is accurately representing your business. Our team is able to match your requirements for tone of voice or style to make sure that every word feels truly authentic to you. On the technical side of things, they will also include SEO keywords. These keywords are the terms that show up most commonly in people's searches within your industry. By strategically including these keywords, your content will not just shine but will indicate to search engines that your website is relevant. This will move it up the ranks in results pages meaning more people will see it and be encouraged to visit. We will always give you the final say on written content. You will have opportunities to provide feedback and suggest adjustments to ensure it is perfectly fine tuned to your needs. All content will also need your final approval before your website goes live. This keeps you squarely in control.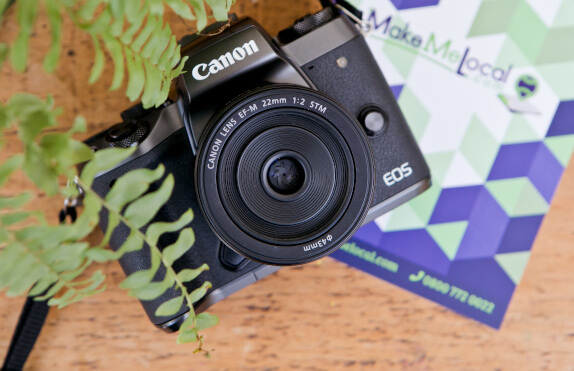 Professional photography for your website
Photographs of your business are a must have for your website. They are a great way of instantly conveying information to any visitors to quickly get across what your business is about. This is why we work closely with several teams of professional photographers. We can organise photoshoots to collect a variety of professional images to use on your site. We'll brief the photographers on your specific needs and encourage your team to get involved. The end result will be a portfolio of amazing pictures that show your business in action. It is encouraging for customers to see pictures and they form an essential component of an engaging website. As with all the content we write on your behalf, you'll have final say on any photos before they go up on your site.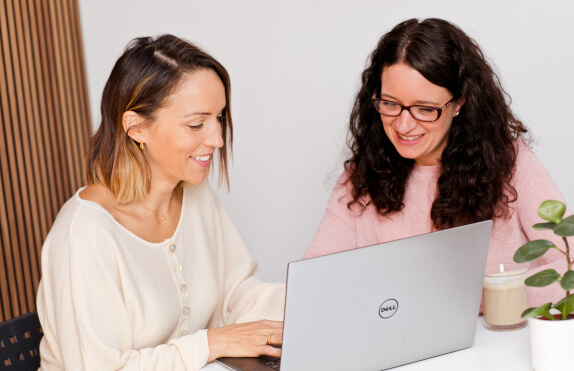 Full website design and build project management
We collaborate with you throughout the design and build of your website. Our team always keep an open channel of communication with our clients during every stage of their website's development. This allows us to keep you updated with the progress we're making and means that you can ask questions or make additional suggestions. You can continue to have input in the project and can be assured that progress is being made at the same time.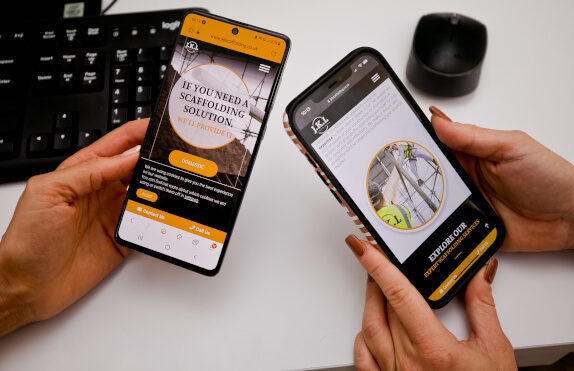 Responsive website design
Our team ensures that all websites are responsively designed. This means that the pages can realign and adjust themselves to suit the size, shape, and orientation of the screen they are being viewed on. This means the visual style and layout of your website will never be compromised and that customers can reach you on any sort of device. Whether it is being viewed on a laptop, phone, or tablet, your website will keep its professional design and remain easy to navigate. This versatile approach ensures your website, and by extension your business, looks professional and is easily accessible.
Ongoing website support
Even once your website is complete, we will continue to provide excellent support services. Our team will still be available to make updates and alterations. We can discuss further additions such as new service or location pages. Our SEO team will be monitoring its effectiveness and ensure that it is maintaining its rank on search results. This allows you to manage your business, while we manage your website. Allow us to continue managing your web presence even after your site goes live.
A website you own
Your website belongs to you. We might make it, but it is yours. This is an important part of how we do business here at Make Me Local. This principle means that we don't lock you into expensive contracts to maintain it or require you pay for services even if you don't need them. What we do is provide excellent ongoing support and service to maintain and continually update your website to your specifications. We go the extra mile to encourage you to continue to work with us and let us provide support for your site. We want you to choose us as your web design agency in Sutton, not feel as through you have to work with us.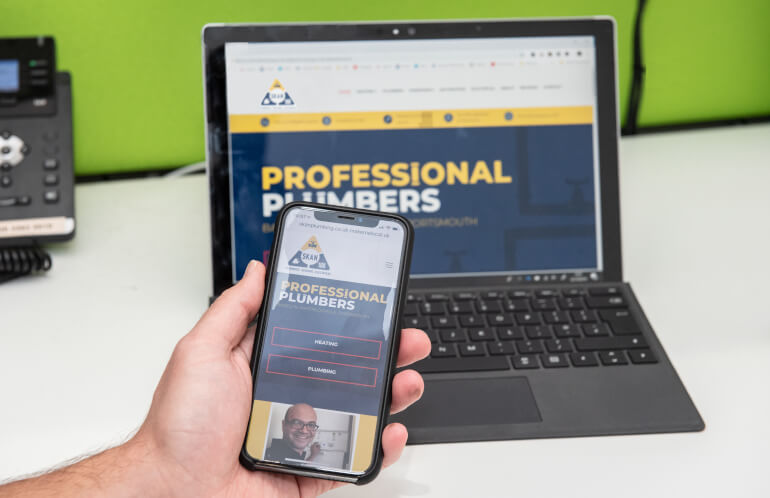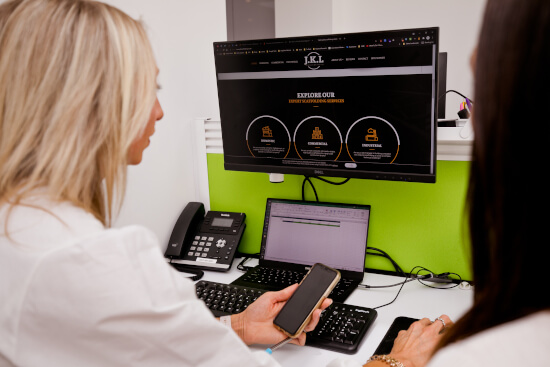 A website design agency in Sutton that prioritises user experience
Our websites are professionally designed to grab a visitor's attention and encourage them to make an enquiry. We make sure that they are always easy to navigate while still being comprehensive and expressing the right information about your business. This means visitors quickly pick up the essentials about your services and are encouraged to get in touch with regular call to action buttons. By making your website pleasant and easy to navigate, your new potential customers can not only find everything they need easily but your online presence will also make you look like the professionals you are. This approach drives retention of readers which leads to more enquiries about your services and more business.
More than web design agency in Sutton
Our team offers a full range of digital marketing services. We can work together to determine a strategy that boosts your website's efficacy and increases your online presence outside of your website. This can include revitalising your social media presence or establishing a Google Ads campaign. These additional services are all carried out in-house by members of our talented team. You can rely on us for a complete package of digital marketing services, transforming your business's web presence and bringing you fantastic results.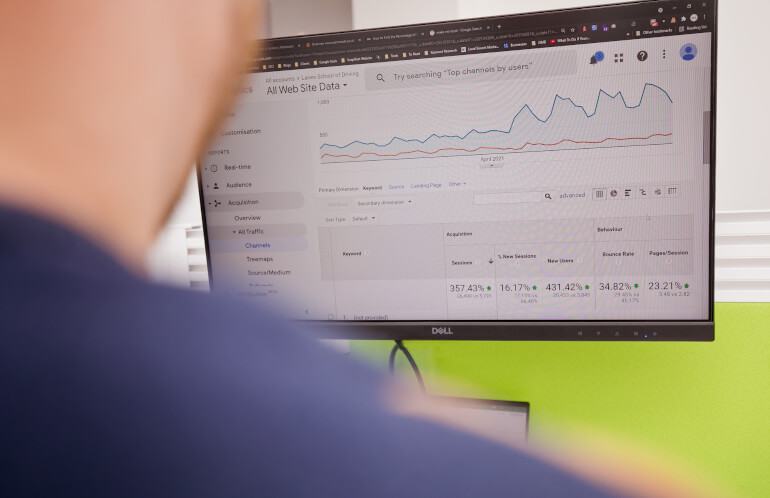 Hear from your website design experts in Sutton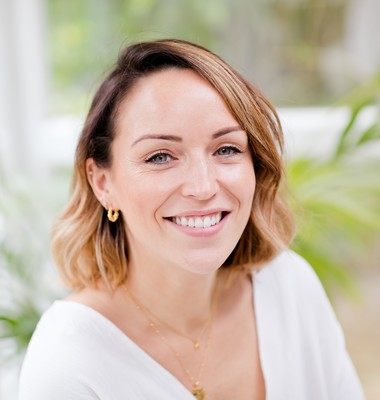 "Never underestimate the power of photography. Professional photographs make you stand out from the crowd and really reflect your business's personality. Photography is included in our website design and build process because we understand just how important it is."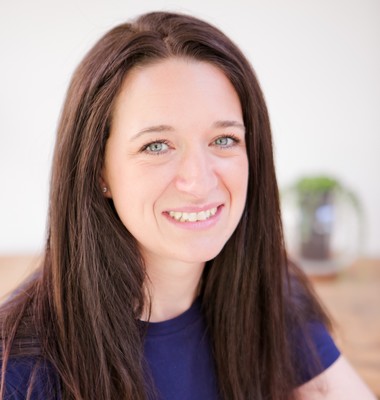 "Consistent branding demonstrates that you really mean business. We will continue your brand into the online space, making sure that the design of your new website seamlessly reflects your business and creates the right impression. Our websites are responsive and built to impress, ensuring an excellent user experience on all devices"
Reach your audience
There are people out there searching for a business just like yours. You need a professional website that they can access. To find out more about Make Me Local's web design services in Sutton, call 0800 772 0022 or email hello@makemelocal.com.