Building the
bespoke website
your business deserves
Arrange your free consultation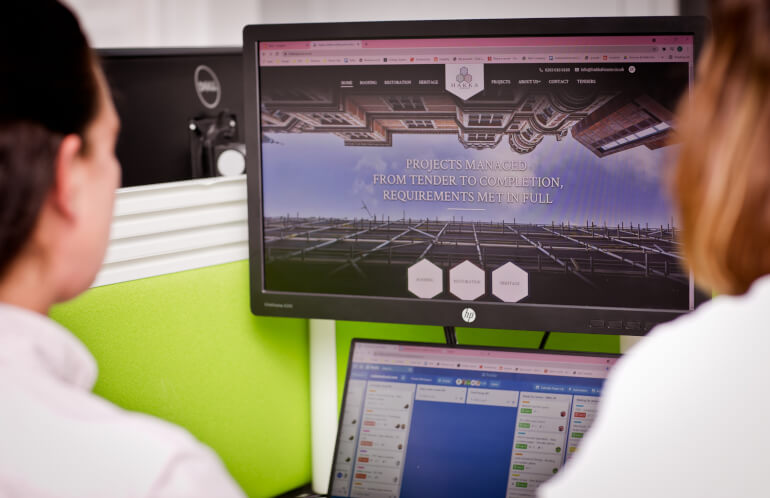 Web design agency in Sidcup
If you're looking for a professional web design agency in Sidcup to produce a high-quality website for you, then you need Make Me Local. Now more than ever, a website is often the first way many potential new clients will find out about your business. This makes investing in a professionally produced website that is tailored to your business an essential way to help you grow. We've garnered a reputation for the excellent standard of our websites and the ongoing support services we offer. All of our websites are built to cater to the specific needs of your business. They blend form and function to deliver an engaging user experience that effectively and authentically represents your business. Your website will be designed to draw in new clientele and encourage them to make an enquiry. We use SEO practices to increase your website's search engine ranking and therefore drive traffic and potential customers to your business.
Tell us about your business
Make Me Local is the web design agency in Sidcup that can enhance your web presence and grow your business. Find out how our services can help you. Call 0800 772 0022 or email hello@makemelocal.com to organise a free consultation with a member of our team.
Hear from our customers
You don't need to take our word for it. We have continually impressed our Sidcup customers with the websites we have produced for them. Take a look at the glowing reviews we've received to find out how we've helped businesses just like yours.
Website design in Sidcup that connects with your customers
At Make Me Local we don't believe in a paint-by-numbers approach. The reason our websites are so successful is because they are tailored to each business we work with. We will make sure your website fits your needs and specifications perfectly. This helps you make connections with an increasing customer base and grows your business.
Website design and development in Sidcup that's focused on your business
With all of our clients, we always take the time to sit down and learn the specifics of their business before the design process even begins. This approach will give us a comprehensive understanding of your operation which helps us work out what you'll need from your website. We centre our entire design process on making certain that the specifications of our clients are being met. The end result will be a unique website that will perfectly represent your business.
Here are some of the features of the web design services in Sidcup that we offer: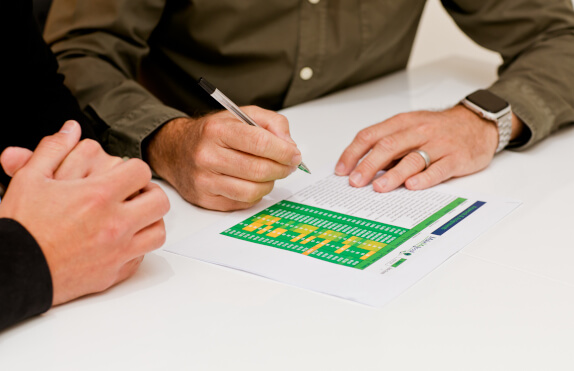 Bespoke content for your website
Your website will likely require a lot of written content. This will all be handled in-house by our team of professional copywriters. Once we have established the specifics of your business and how you'd like it to be represented they will go on to write all the content from scratch. Everything they write will be tailored to your specifications. Our team are experts at producing engaging and informative content about businesses just like yours. In addition to this, our copywriters will also include SEO keywords. These are words that people are searching for and, when targeted effectively, they will move your webpages up the search result rankings, meaning more people will see them and click through to learn about your business. We ensure that the content will work on a creative and a technical level. All of our written content will be given to you to approve. You will have opportunities to make amendments if you wish and will have final say before it goes on your website. This gives you control over the content that represents your business without you having to take the time to write it yourself.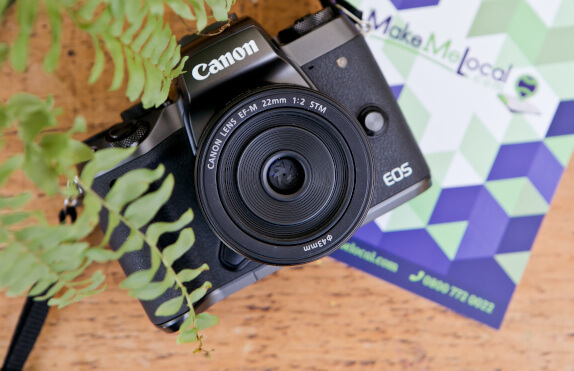 Professional photography for your website
If you want your website to engage your customers with striking visuals, then professionally taken photos are essential. We can help you show your business in action and at its best with high-quality images on your site. We work very closely with a number of professional photographers who can make sure you get the best photos for your site. We can brief your team about what we think would work best and make the photographer aware of your needs to ensure you're also getting the exact shot you want. This makes for a straightforward and productive process. You'll always have final say over any photos that will appear on your website.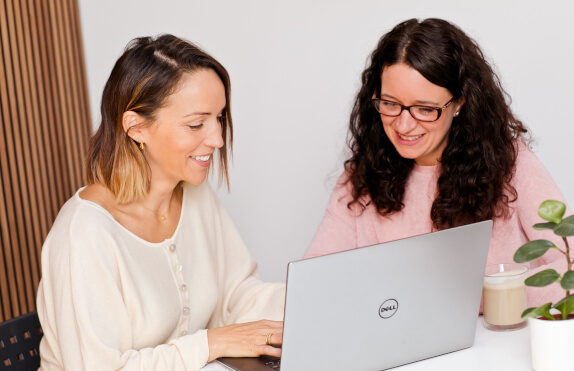 Full website design and build project management
A big part of what makes our service so popular and engaging is that we maintain communication to keep you up to date on our progress. Our team will make frequent contact to make sure that you're aware of how far along the project has come and will ask you to review and approve all the content. Your website belongs to you. Our process emphasises this and makes you a part of the process. This personalised customer service has clearly produced results. We engage our clients in the development of their site and their contributions are invaluable to ensuring a perfect finished product that is unique to them.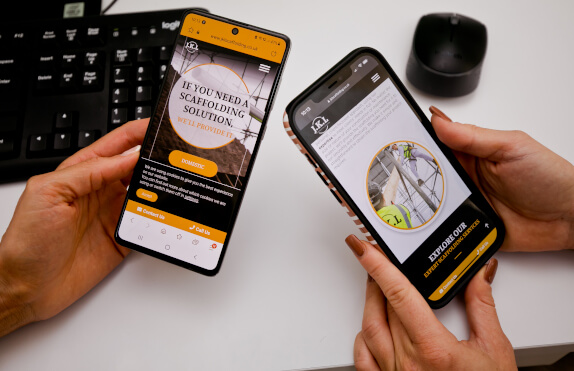 Responsive website design
All the pages of our websites are responsively designed. This means that they will adjust their layout and reshape depending on the device that they are being viewed on. It could be a phone, laptop, or tablet, your website will always retain its professional and sleek design and remain easy to use. This means that your website is always accessible and will keep its impressive look no matter how someone chooses to access it.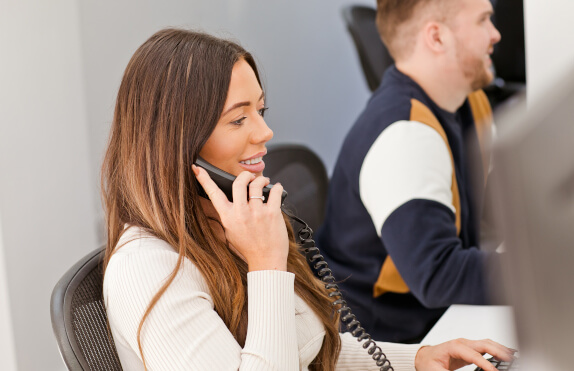 Ongoing website support
Our involvement and dedication to your website does not end when it's finished being built. At Make Me Local we offer ongoing support to ensure your needs continue to be met even once the site is complete. You will be able to contact our team to request additional services or to simply ask for minor tweaks and changes. This means that you can get on with running your business while we take care of your website. Our team is ready and able to continue supporting your business's site into the future.
A website you own
Your website will always belong to you. At Make Me Local we do not require you to sign a contract. You will own your website and all the content that we write for you. We focus on delivering such excellent ongoing support and services that you want to continue working with us. We always go the extra mile for our clients to meet their website's needs. Or team will always be available and will be prepared to help by offering whatever digital marketing service or support you require.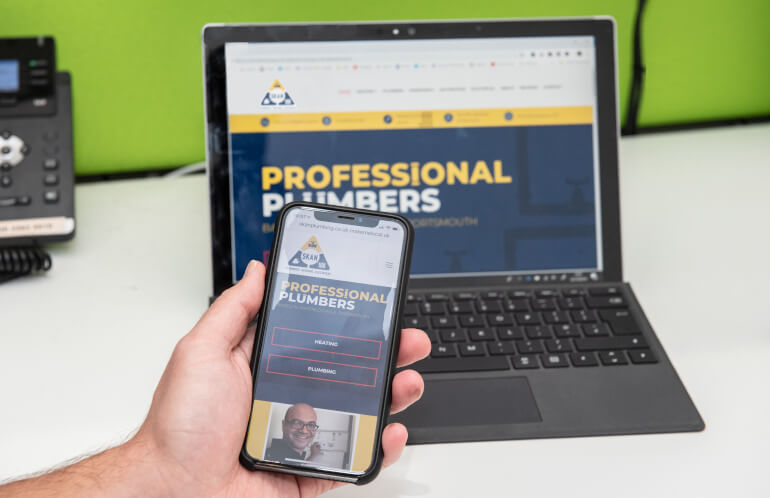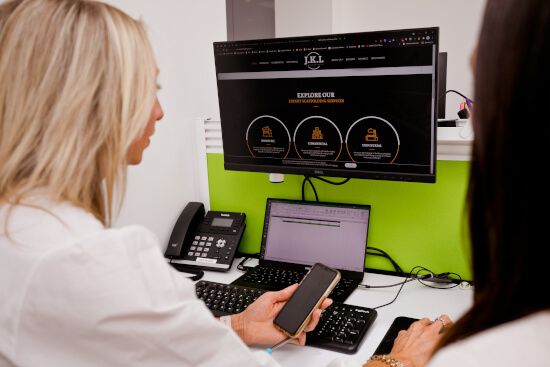 A website design agency in Sidcup that prioritises user experience
We design websites so that every visitor can quickly understand what your business does, why they should want your services, and how they can get in touch. By emphasising user experience, we make sure that visitors are engaged by the content and can instantly learn key information about your services. We achieve this with intelligently laid out designs and bespoke content that allow for easy navigation. This gets new customers to the information they want and encourages them to make an enquiry. By designing our websites to be so engaging and user-friendly, visitors are encouraged to spend more time on your site. This means your website will see increased traffic from an interested audience, leading to new customers making enquiries.
More than a web design agency in Sidcup
As well as delivering a customised website that is built to the highest standard, we offer a huge additional range of digital marketing services. Members of our team are ready to give you the support you need to further enhance your online presence. We will discuss with you which of our services we think you will benefit most from. These additional services can include overhauling your social media or even setting up a Google Ads campaign for your business. We are your experts in digital marketing which means we can deliver a solution that is perfect for you. You can rely on us for a lot more than just web design in Sidcup!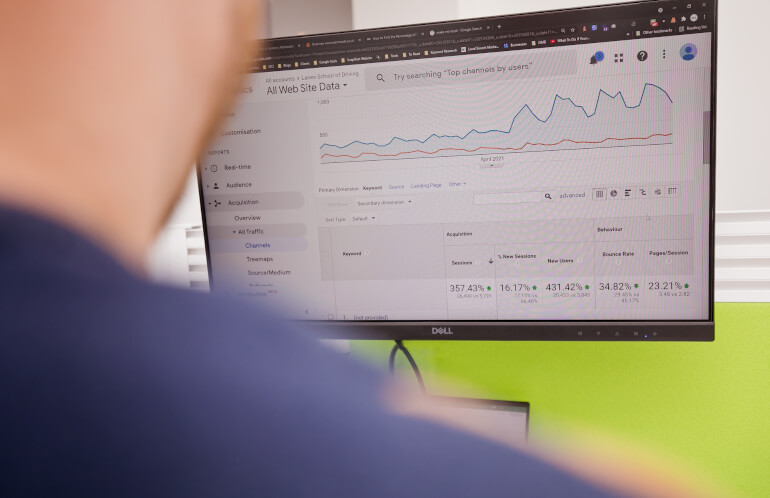 Hear from your website design experts in Sidcup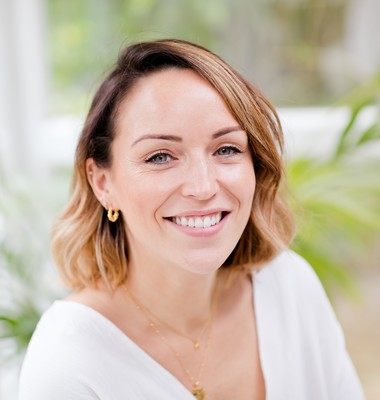 "Never underestimate the power of photography. Professional photographs make you stand out from the crowd and really reflect your business's personality. Photography is included in our website design and build process because we understand just how important it is."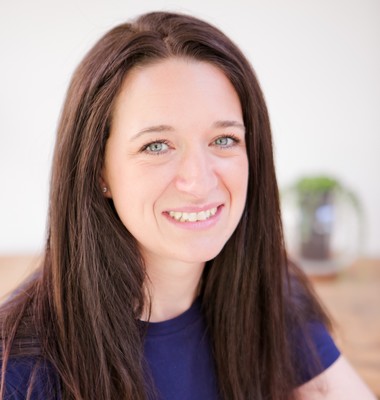 "Consistent branding demonstrates that you really mean business. We will continue your brand into the online space, making sure that the design of your new website seamlessly reflects your business and creates the right impression. Our websites are responsive and built to impress, ensuring an excellent user experience on all devices"
Reach your audience
There are customers out there looking for a business just like yours. A custom website from Make Me Local can help you reach them. To find out more about our web design agency in Sidcup, call 0800 772 0022 or email hello@makemelocal.com.