Building the
bespoke website
your business deserves
Arrange your free consultation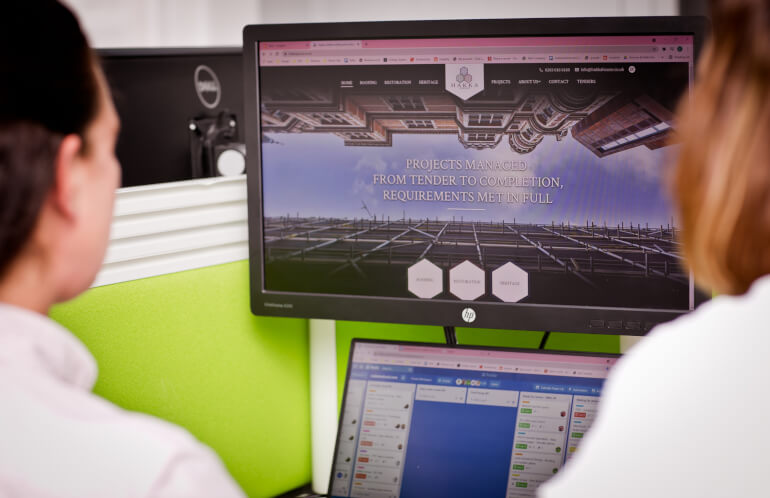 Web design agency in Maidstone
If your business is in need of a stunning new website, then you need Make Me Local. At our web design agency in Maidstone, we deliver incredible websites for our clients that help you boost your web presence and grow your customer base. A website is often going to be the first point where prospective clients will discover your business. That's why it is essential that you invest in your web presence. Our websites combine excellent custom written content that advertises your services with the technical aspects of search engine optimisation (SEO). This translates to new customers finding your business and produces real enquiries and growth. We've built an excellent reputation working with all kinds of businesses in Maidstone and beyond. Investing in a new website is an excellent way to modernise your business and give you the results you need to grow.
Tell us about your business
Make Me Local is the web design agency in Maidstone that delivers professional websites for local businesses just like yours. Call 0800 772 0022 or email hello@makemelocal.com to find out what we can do for you.
Hear from our customers
Other business owners in Maidstone have already found their websites are invaluable to their businesses. Check out their testimonials to learn more about the incredible services we deliver from the people who know best.
Website design in Maidstone that connects with your customers
Our sites work because we know how to connect with users and drive traffic to your business. Our SEO practices allow us to boost your website up search engine rankings, reach new geographical areas, and connect with people via social media. We employ many different techniques to make sure we reach as many potential customers as possible.
Website design and development in Maidstone that's focused on your business
We take the time to get to know all our clients and learn the specifics of your services before we begin building your website. This means you are getting a unique site with content tailored exclusively to you. We'll collaborate with you to make sure that our website is perfectly meeting your needs and accurately representing your business. We combine this with our technical expertise to deliver a website that is a perfect blend of form and function. It will fulfil technical requirements to improve your rankings in search engine results, and also promote your business once new customers arrive.
Have a look at some of the fantastic services we offer at our web design agency in Maidstone: :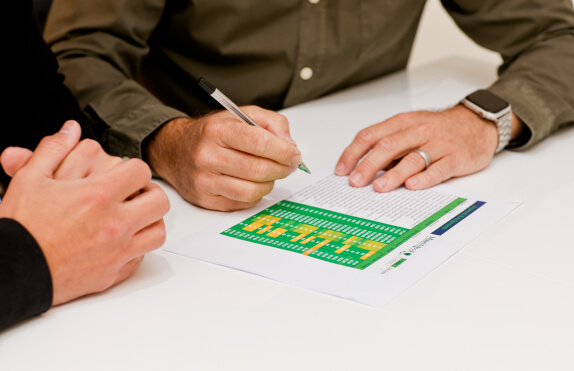 Bespoke content for your website
When you choose Make Me Local to create your website you will benefit from our incredible in-house team of copywriters. They will produce all your content to an impeccable standard and to your specifications regarding style and tone of voice. You will have control and final say over the content for your site without having to spend the time and effort writing it yourself. Everything we produce will be given to you for amendments and you will always retain final approval before we add any content to your site. In addition to producing unique and engaging copy, our writers are also well versed in SEO practices to ensure that the content also drives traffic to your site. By employing commonly searched SEO keywords we can move your website up search engine results pages. This will help new people to find your business more quickly and retain them once they arrive. All of our website content is written to entice new potential customers on a technical and creative level. It makes your website unique and shows new customers why they should choose your business.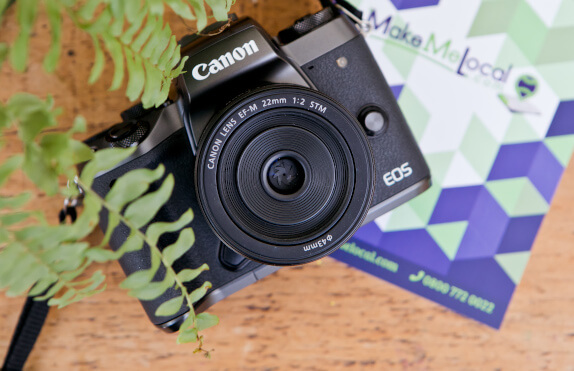 Professional photography for your website
We work closely with several professional photographers to deliver high-quality images for your website. It is proven that having unique images to help represent your business drives engagement with your site. It also helps customers gain an impression very quickly about what you do and the services you offer. We present your business at its best to help show customers what makes you so good. We always collaborate with you to work out what sorts of pictures you want to best represent you and will brief our photographers on your needs. We also make sure that you have final say on any photos that are going to be put up on your website, so you'll remain in charge of how your business is depicted.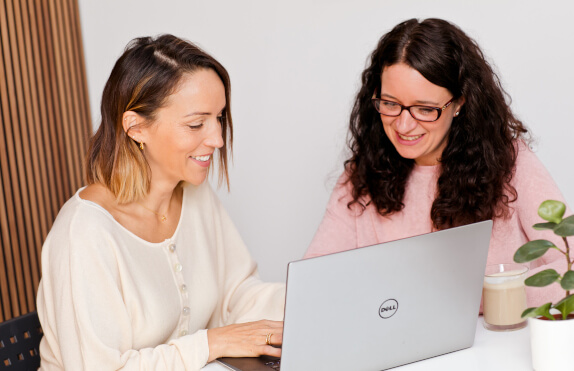 Full website design and build project management
This is your website, and we never lose sight of that. Our team will work extensively with you not just during the initial planning stage, but also to keep you updated on what we're doing and the progress that's being made. We'll also ask for your input on all written and photo content so that your website is being produced to represent you. This means your website will always be tailored to your specifications and will be something you can be proud of. This process is efficient and involved. It helps us produce the website you want and need but also means that it will always be uniquely yours.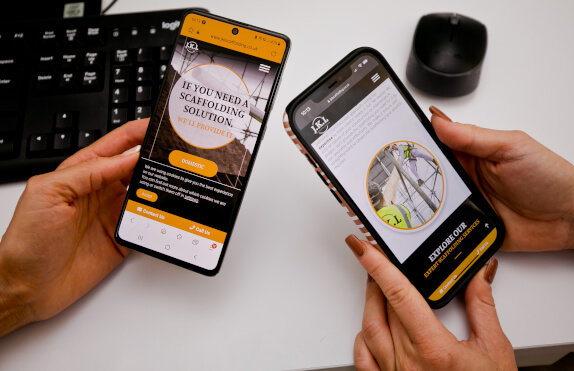 Responsive website design
All of our websites are built to make sure that they will respond to the device they are being viewed on. This means no matter the size or shape of the screen of a visitor's phone, monitor, laptop, or tablet, every webpage will reshape itself automatically to best suit that screen. Your website will always look professional no matter how your potential customers find it. This means all of the information will also be easy to find and the site will be easy to navigate. Our expertise in these technical aspects maximises the effectiveness of your website.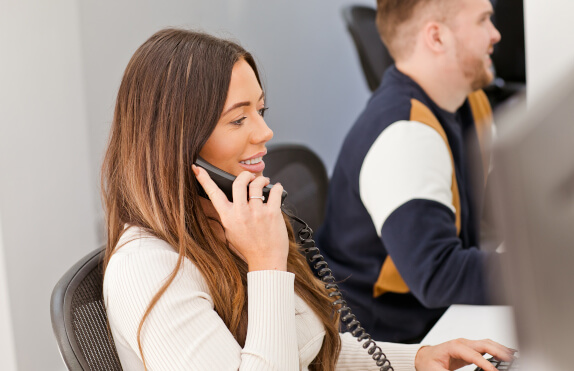 Ongoing website support
Once we've finished your website our relationship doesn't end there. We make sure that your website receives continuing support from one of our dedicated Account Managers. This means that you'll have a direct line to us where you can request content be added and have any queries answered quickly. This also means we can continue to monitor the effectiveness of your website and can suggest adjustments as time goes on to make sure it continues to rank highly in search results. This support is offered without locking you into a contract. We always want our clients to continue to work with us because of the quality of our services, not out of any obligation. Our team will always be available to help you and support your website.
A website that you own
We always emphasise to our clients that this is your website. It belongs to you completely. We don't require you lock yourself into lengthy contracts with us and instead simply go the extra mile to deliver outstanding service and support. Continuing to work with us allows your website to receive the ongoing support it needs and allows it to be quickly updated as your business grows and changes. All the while the site will belong entirely to you – we simply support it and work on it whenever you ask.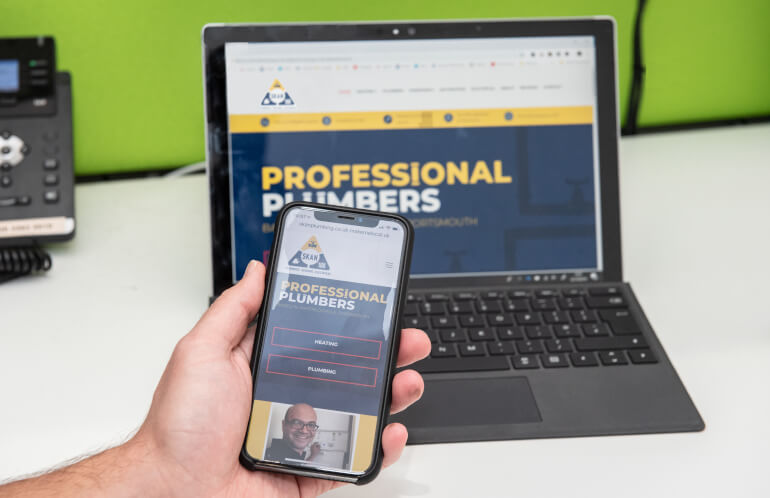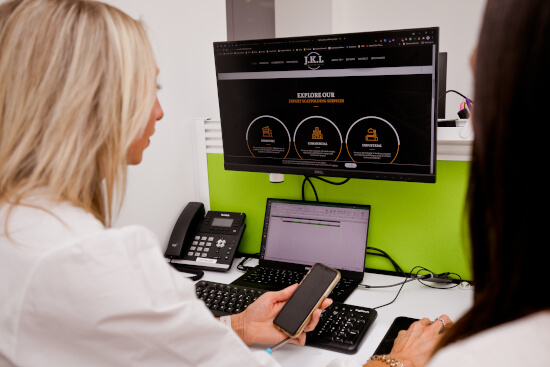 A website design agency in Maidstone that prioritises user experience
We design all our websites around user experience. The more straightforward your website is, the more engaged visitors will be and the quicker they will learn about your business. Our design principles allow your potential customers to navigate between your different services, products, and locations to find all the information they need quickly and easily. Your website content will be custom written by our professional in-house team of writers to engage and inform visitors, whilst using SEO practices to drive traffic to your site. Our emphasis on user experience means that your new customers will not only find your website but will be engaged, informed, and driven to make an enquiry. Our websites will bring genuine enquiries for your services that are essential to growing your business.
More than a web design agency in Maidstone
Make Me Local is not only a renowned local web design agency in Maidstone. We offer a huge range of services that allow us to continue supporting your website and helping your business. We can produce Google Ads, revamp your social media presence, and use SEO to keep your website optimised and producing enquiries. This expert support is offered to any of our clients who request it, and we will work with you to identify your specific needs and which of our services will best suit you. When you choose to work with us, you can be assured you're getting the full range of services for your business's web presence.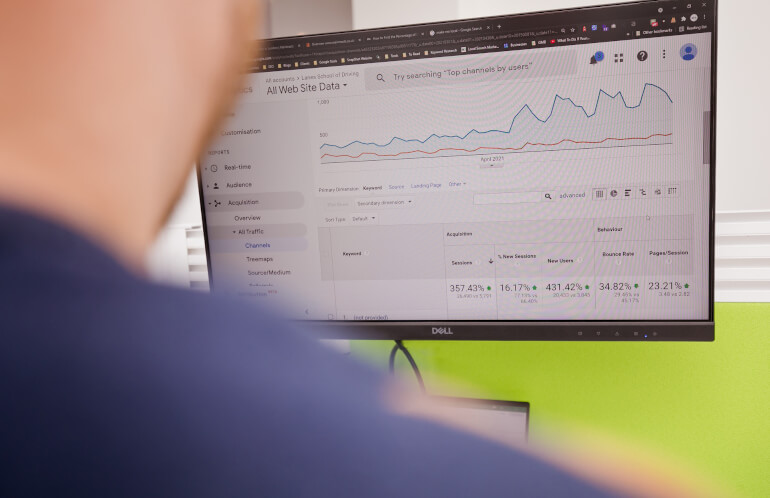 Hear from your website design experts in Maidstone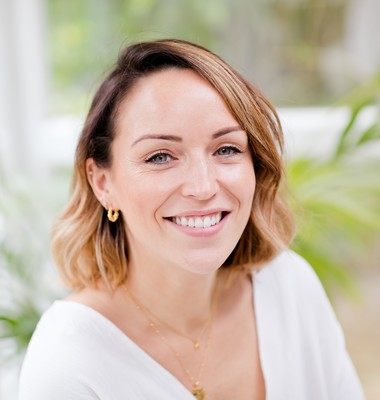 "Never underestimate the power of photography. Professional photographs make you stand out from the crowd and really reflect your business's personality. Photography is included in our website design and build process because we understand just how important it is."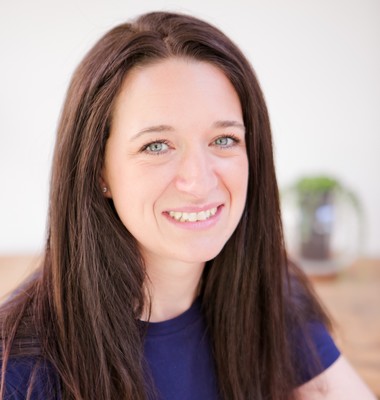 "Consistent branding demonstrates that you really mean business. We will continue your brand into the online space, making sure that the design of your new website seamlessly reflects your business and creates the right impression. Our websites are responsive and built to impress, ensuring an excellent user experience on all devices"
Reach your audience
Potential customers are out there right now looking for your services. You need to make sure they find you. To boost your web presence and drive growth for your Maidstone business, get in touch. Call us on 0800 772 0022 or email hello@makemelocal.com.