Building the
bespoke website
your business deserves
Arrange your free consultation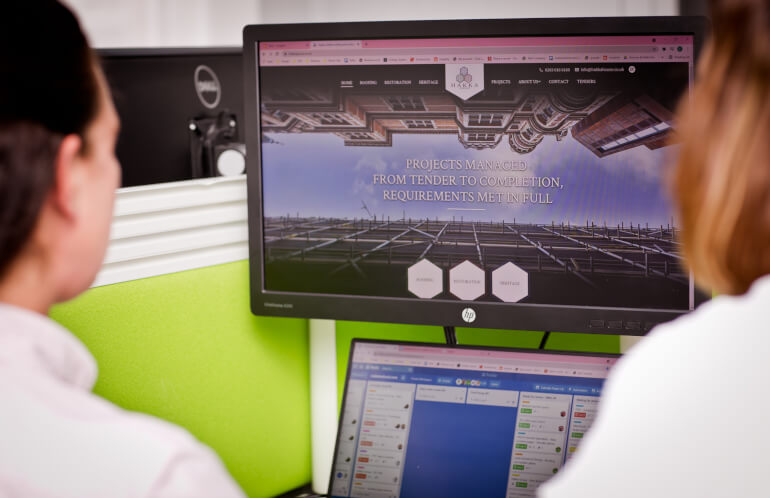 Web design agency in Guildford
A high-quality website is essential to boosting your business's web presence in the digital age. That means you need a high-quality web design agency in Guildford to take your business to the next level. At Make Me Local, we create excellent websites that are tailor-made by our in-house experts to suit your needs. When you invest in a website from us you gain access to a huge range of incredible digital marketing services that will raise the visibility and online profile of your company. This translates to more leads and enquiries for you without having to lift a finger. Your website will feature pages of engaging, bespoke content written by our copywriters that make effective use of SEO practices. This means your services will be well represented and will look attractive to potential customers and search engines. We seamlessly blend form and function to ensure your website not only captures you and your business the way you want it to but also will appear higher up the page on search engine results. A Make Me Local website is an essential way to capture an online market and translate it into real sales and income for your business in Guildford.
Tell us about your business
If you want to take your business to a new level, then Make Me Local is the web design agency in Guildford for you. Get in touch with our wonderful team to find out just how we can transform your business. Call 0800 772 0022 or email hello@makemelocal.com to organise a free consultation.
Hear from our customers
Our customers are regularly delighted with the websites we've provided with them. They've been kind enough to leave some reviews so you can discover just how we can help your Guildford business.
Website design in Guildford that connects with your customers
We are proud to have helped so many businesses of different sizes and in a huge variety of fields. Our websites are customised to ensure they engage with the customers you want and accurately and engagingly represent your business. Our websites are the tool you need to transform your online presence and grow your business.
Website design and development in Guildford that's focused on your business
The first stage of our process is to make sure that we understand you and your business. In order to tailor your website to you, we'll meet to learn everything there is to know about your industry and how you fit into it. By offering such a personalised service you can be certain that your new customers will be well informed about your services and will be eager to make an enquiry. Our whole design philosophy centres around making sure that your unique needs are met and that we are accurately representing you. This means that we can build you a website that you can be proud of.
Here are just some of the services you can expect when you choose us as your web design agency in Guildford: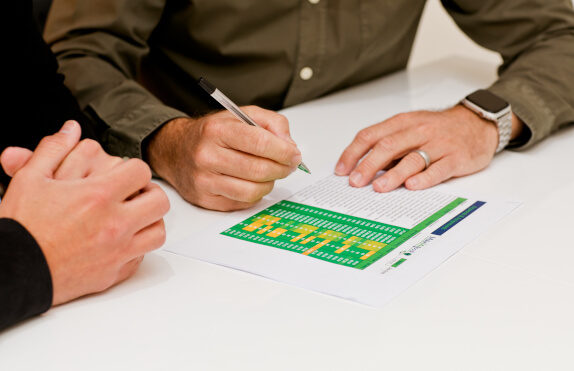 Bespoke content for your website
Our in-house team of professional copywriters will produce all the content for your website from scratch. This will mean that everything on your website will be entirely unique and unlike any other website out there. We will also use the information you've provided us with during your initial meeting to ensure that everything is tailored to your specifications. In addition to this, we will also ensure that we use SEO keywords, words that most commonly appear in Google searches for businesses like yours. This means that your business will appear more relevant and reputable to search engines, moving it up search results pages and ensuring more people are driven to your site. You will maintain full control of your website and we will collaborate extensively with you throughout the process. You'll have opportunities to make alterations and updates and all content will require your final approval before we use it on your website.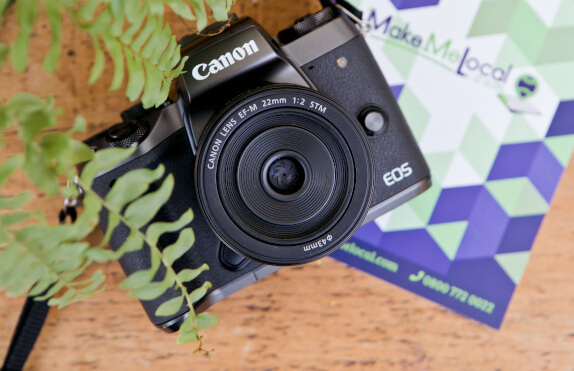 Professional photography for your website
Our data shows that websites benefit enormously from professionally taken photographs and other imagery. Including pictures of your business in action makes your operation look sleek and professional. It also means you will be giving visitors an immediate visual indication of what they can expect from you and your services. At Make Me Local, we work closely with several teams of professional photographers who can produce high-quality photos for your website. We will work with you to decide on which shots would be best and will brief our photographer on your needs. Just like our written content, any and all photos will be subject to your approval. You'll always retain final say over what eventually goes on your website. At the end of the process this means your website will have plenty of high-quality images that help convey information, break up blocks of text, and quickly illustrate the benefits of your business to potential customers.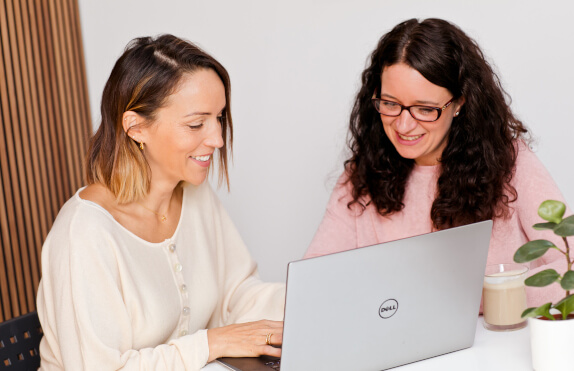 Full website design and build project management
Our personalised approach doesn't end at content. Throughout the design and build process you will be consistently updated. We will be in touch with regular updates and will ask you to review the content we've produced. With regular updates and proactive communication, you'll be assured that your project is progressing as planned. These communications will also give you the chance to have your queries answered and make any additional suggestions. Our collaborative approach means that you'll always feel like your website is truly yours.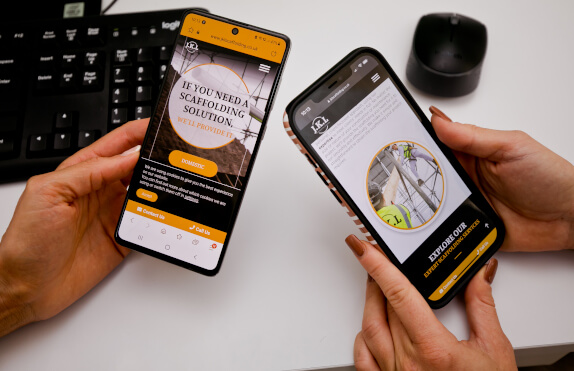 Responsive website design
As part of our web design services, we ensure that all our websites are designed to respond to the device that they are being viewed on. This means that no matter how your customers access your site they will always see an impeccable design and be encouraged to enquire. Our web design experts make sure that the website's layout will adjust to any computer monitor, phone, or tablet so that it will still be easily visible and navigable. This also applies to whether it is viewed in landscape or portrait. Your Make Me Local website will always be versatile and easy to use for your new potential customers.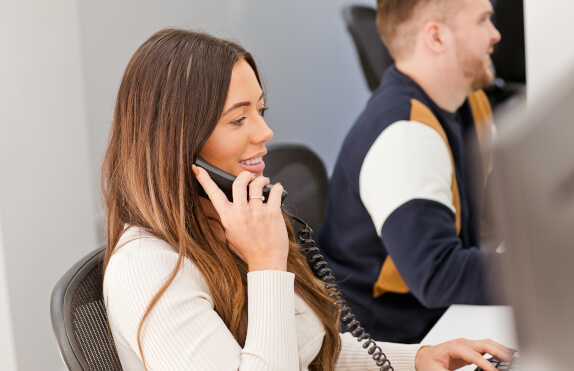 Ongoing website support
Even once your website is finished, finalised, and handed over to you, our involvement does not end there. Our team will continue to support your website and ensure it is working to maximum effectiveness. You will have regular contact with your Account Manager to see if you have any new ideas or want any further updates. We will continue to take care of your site and will monitor its performance to ensure that it is working exactly the way you need it to. We are committed to continuing to support your business's website long after the actual build is finished.
A website you own
Another core part of our philosophy at Make Me Local is that our clients own their websites. Your website will belong to you entirely. This means that you have no contractual or legal obligation to continue using our services once the website is built. Our clients choose to continue working with us based on the quality of our service and the continuing support we offer. The website belongs to you, but we can continue to offer additional content into the future and provide for all your online needs.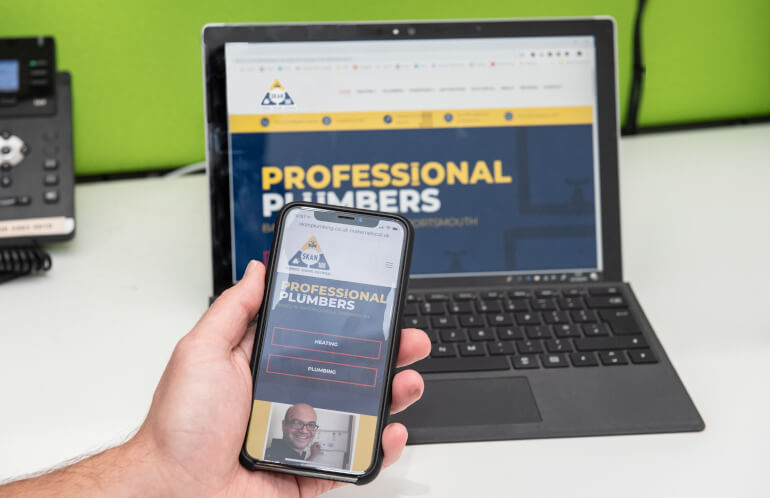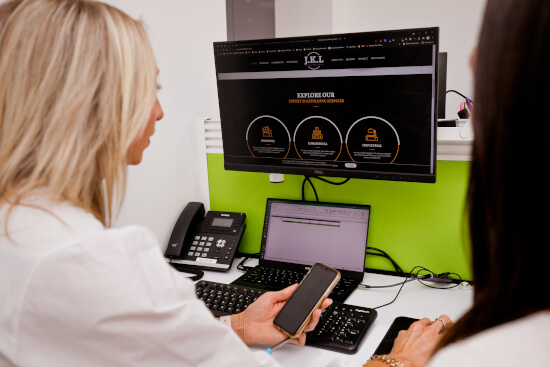 A website design agency in Guildford that prioritises user experience
When we make your website the user experience will take precedence. Over our many years of experience we've learned what makes online users tick. We produce websites that quickly engage readers, inform them about the ins and outs of your services, and show them why they should choose you. This is achieved through custom written content that concisely summarises you and your business. We then strategically design our webpages with calls to action to encourage readers to get in touch and enquire about your services. By prioritising user experience, we ensure that your website will be as effective as possible at driving new business to your door. The techniques we use drive engagement and ensure that the customers you need are able to find your company.
More than just a web design agency in Guildford
At Make Me Local we offer a full range of digital marketing services. Our team is able to deliver the solutions you need to maintain and further boost your web presence. These can include SEO services, Google Ads, and social media campaigns. Everything will be handled by our in-house experts, so you know that you are still going to be receiving the same excellent service. These services complement your website and boost its effectiveness by raising your business's profile. We'll work with you to establish what the best solutions for you are and determine how you can benefit.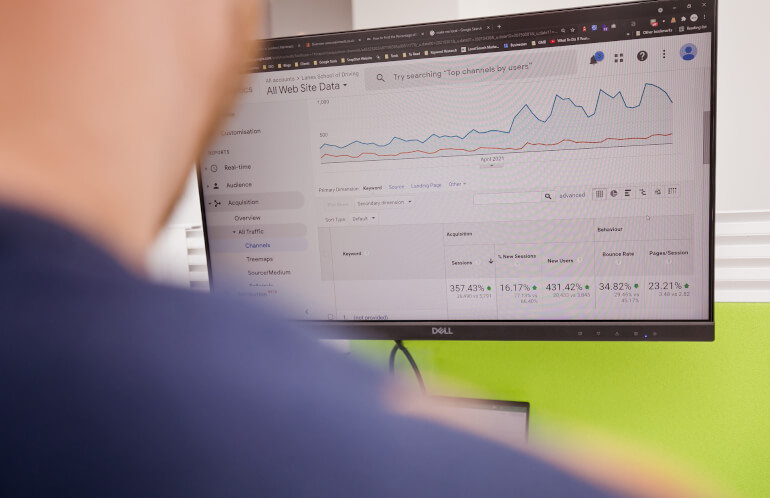 Hear from your website design experts in Guildford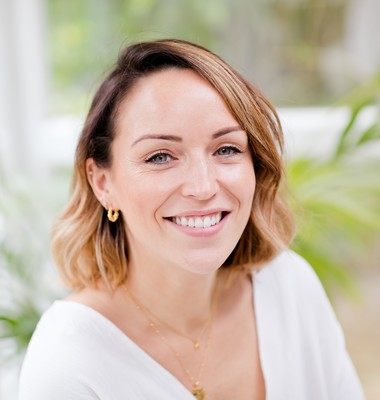 "Never underestimate the power of photography. Professional photographs make you stand out from the crowd and really reflect your business's personality. Photography is included in our website design and build process because we understand just how important it is."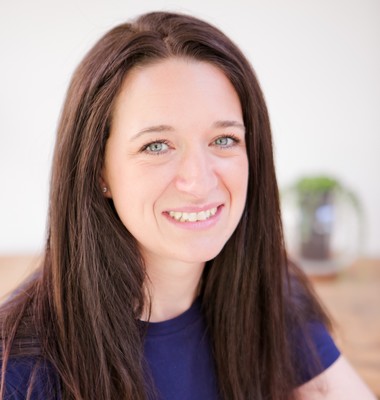 "Consistent branding demonstrates that you really mean business. We will continue your brand into the online space, making sure that the design of your new website seamlessly reflects your business and creates the right impression. Our websites are responsive and built to impress, ensuring an excellent user experience on all devices"