Delivering the leads
your business needs
Arrange your free consultation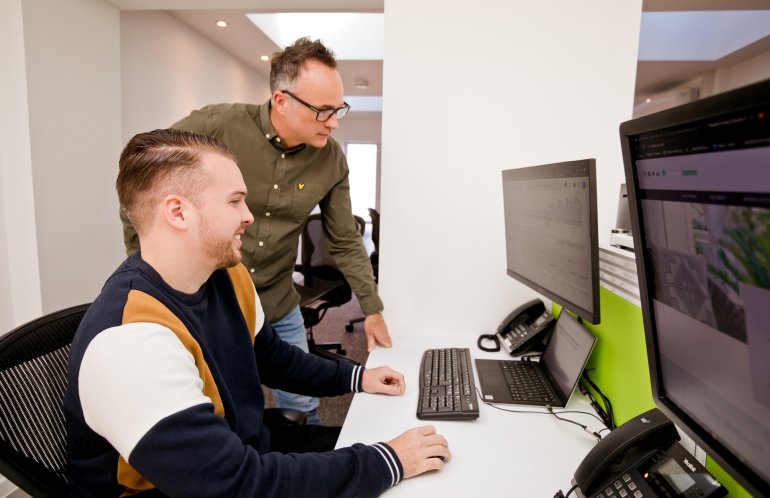 SEO agency in Sevenoaks
If you need the services of a professional SEO agency in Sevenoaks, then Make Me Local is the team for you. As experts with years of experience in the industry, we have the web design and search optimisation know-how to boost your web presence. We offer a straightforward service free of jargon and complications to deliver the results you want. We take the time to understand you and your business's specific needs and then apply our SEO expertise to bring you new customers. Call us on 0800 772 0022 to find out more about the difference our SEO services can make to your business in Sevenoaks.
Tell us about your business
If you're looking to revitalise your web presence and drive new traffic to your site, get in touch with the Make Me Local team. Call 0800 772 0022 or email hello@makemelocal.com to arrange your free consultation. Learn just what SEO services can do for you.
Hear from our customers
See for yourself the transformative effects SEO can have on your business. We have a huge number of very satisfied clients who have benefitted from our team's expertise.
SEO services in Sevenoaks: generating results for your business
We've worked with companies in the area before to achieve great results. A strong SEO strategy could be just what your business needs as part of its growth.
The best SEO strategy for your Sevenoaks company
Simply put, the best SEO strategy is whatever will drive new potential customers to your website. To achieve this, we employ a range of techniques to create a custom strategy that will work specifically for your Sevenoaks business. This will help you grow and keep you one step ahead of the competition.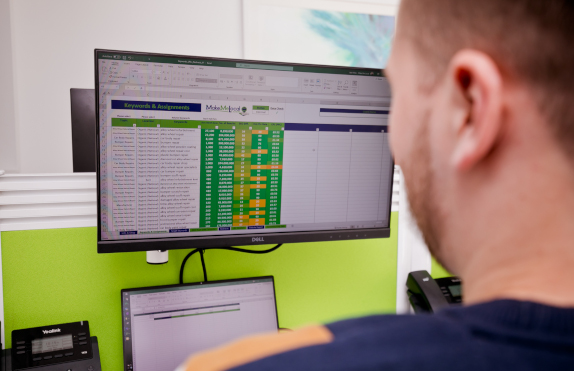 Keyword research
Keywords are the terms that most frequently appear in online searches related to your business. We understand how people search for your services by identifying the most effective of these keywords. If we understand that, then we can design a strategy around these, guiding searchers to your business specifically. By strategically utilising these keywords, we can make your web presence more relevant to Google which will boost your ranking in searches and increase your traffic.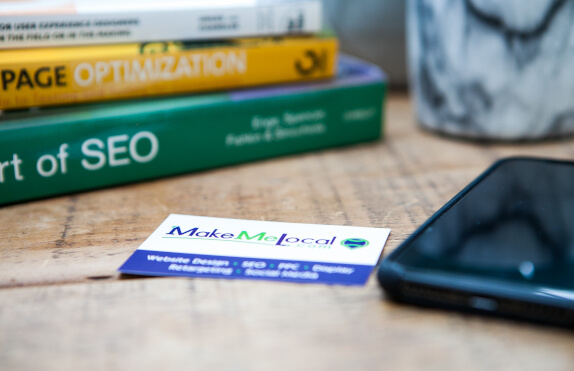 On page SEO
On page SEO covers all the visible techniques you can use on your own website. The content that appears on your website must be written in a way that drives traffic. Naturally, our in-house content team will write engaging copy that encourages prospective customers to explore further. However, they will also strategically deploy keywords in the content to increase your site's relevance in web searches and boost its popularity. From there we will also tailor the design, imagery, layout, and user interface to keep visitors on your site. The longer they spend on the site, the greater chance they will enquire further and book your services.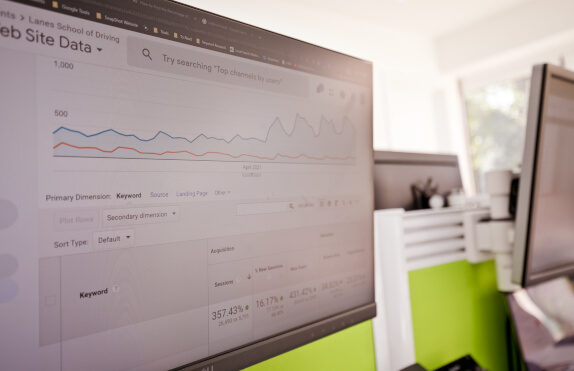 Off page SEO
Off page SEO can seem a little more technical than on page, but it's no less important. When other sites link to your site, that improves your off page SEO. This is because it signals to Google that your website is worth linking to and therefore must be a trusted and relevant source. When larger, more popular sites are willing to host links to your website then you will receive a boost. This is because Google recognises your site as relevant and trustworthy. This process is handled entirely in-house by our expert team. We'll generate links to keep your website relevant and well-trafficked and will enhance the overall online presence of your Sevenoaks business.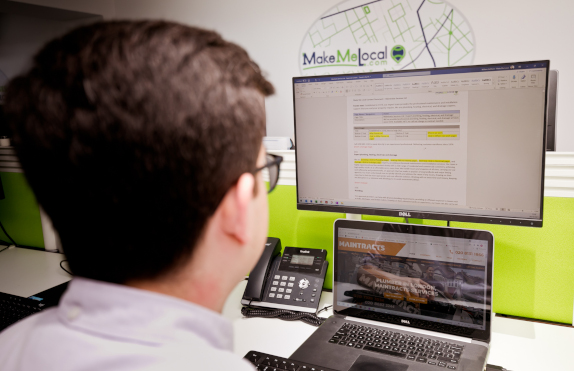 Content creation
One of the best ways to ensure that your business can remain competitive on Google with all of the other Sevenoaks businesses is to update your website with fresh content. Creating new bespoke content will keep you one step ahead of the competition but it is a constant process – SEO never sleeps! At Make Me Local we will produce all the content you could possibly need. These include location pages that allow your business to target searches in a geographical area. We also write specialist blogs to drive traffic from specific queries in the industry. We even produce content that can be hosted elsewhere on the internet and linked back to your website, increasing the chance someone will come across it. This will continually build a bank of content that will always specifically target a new audience and constantly demonstrate your website's relevance to Google. You can expect it to drive fresh traffic to your site and business.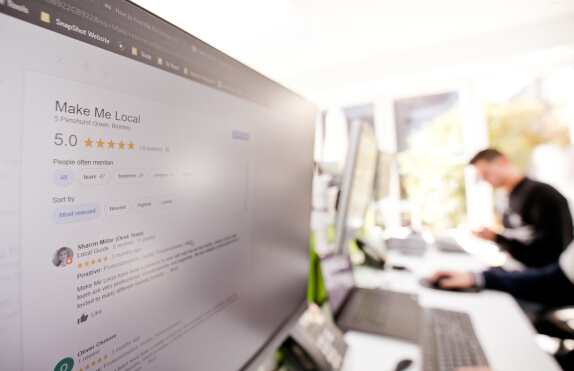 Citation building
Managing citations is an essential strategy to boost your off page SEO. Having consistent information about your website listed on as many other sites as possible indicates to Google that it is relevant and trustworthy. We will manage this whole process so that Google's automated processes gain trust in your website and will rank it higher in relevant searches. This is one of the more complicated parts of SEO and leaving it to us ensures that you can spend your time looking after your business.
Local SEO services in Sevenoaks
If your business provides services in one or more locations then you'll benefit from local SEO, regardless of the size of your Sevenoaks business. Our local SEO services build an engaging online presence and targets it toward people within your chosen areas. Your website will become increasingly relevant to potential customers making web searches within your coverage area. Call 0800 772 0022 or email hello@makemelocal.com to see how an effective local SEO strategy could benefit your business.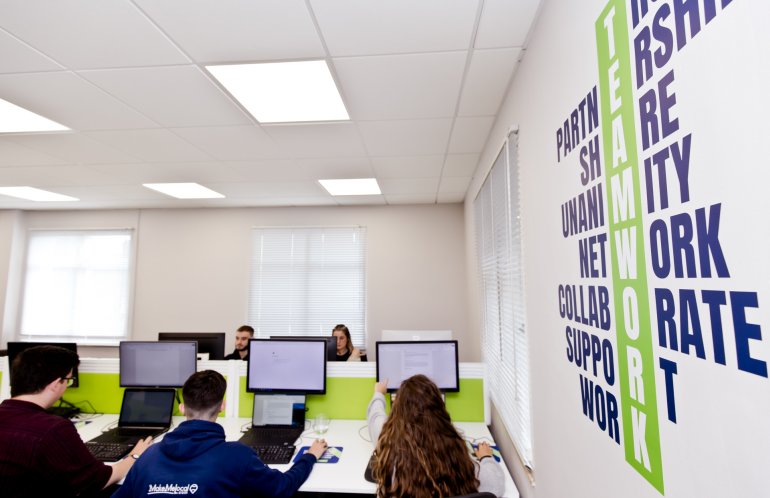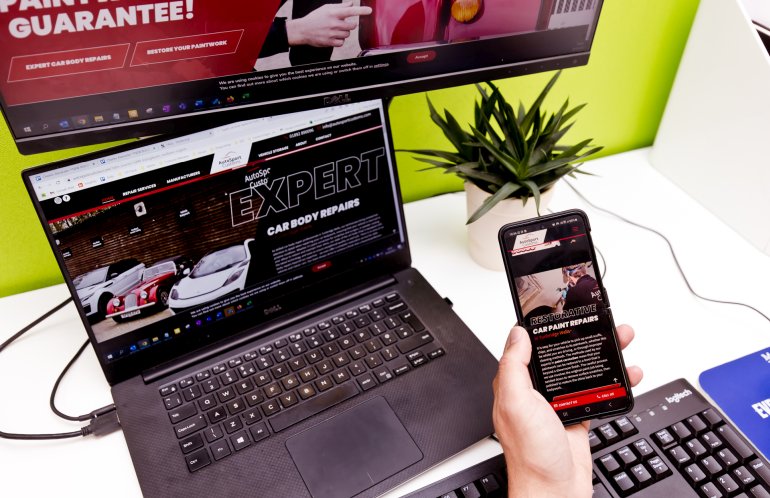 Google Business Profile SEO in Sevenoaks
One of the key means to developing your local SEO is a good Google Business Profile. A well-maintained profile will not only help you target local searches, but also appear in the 'map pack' for Sevenoaks which appears before organic results. It also makes it significantly easier for potential customers to find your contact information without having to navigate too far. We can manage and optimise this profile to ensure that it correctly signals to Google what your website is about and that it is relevant and trustworthy.
Generate leads for your business in Sevenoaks through SEO
SEO increases the visibility of your business by ensuring that your website appears more prominently when people search for your services in Sevenoaks. This increases traffic, which means more visitors to your site and more opportunities for our brilliantly written content to turn them into customers. This keeps your customer base growing and your website relevant.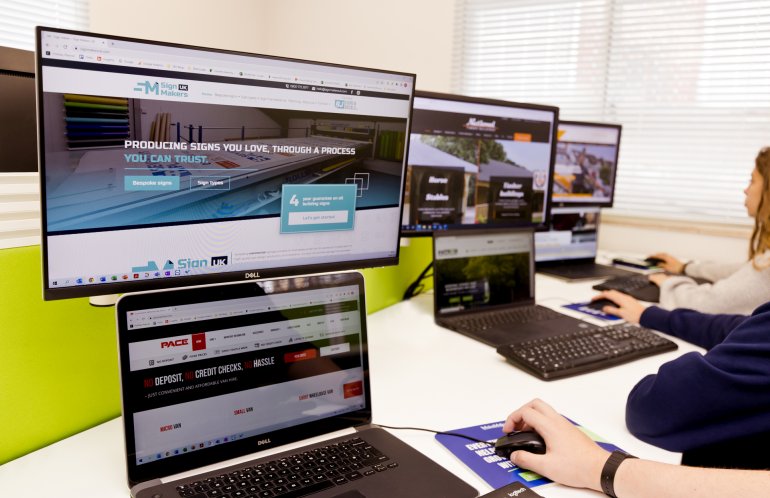 Hear from your SEO experts in Sevenoaks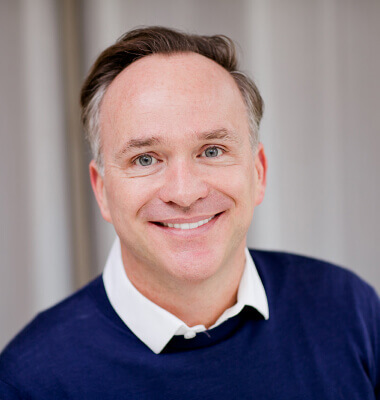 "SEO is as much about user experience as it is about optimising content for search engines. If people like your website and it is easy for them to use, then chances are, Google will like it too. SEO isn't magical or mysterious – it is about making sure you have a brilliant website that ticks all the boxes."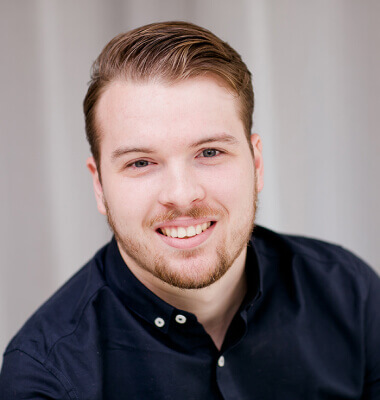 "An effective SEO campaign will ensure that the relationship between your website and Google blossoms. By establishing your relevance and expertise, we make sure that both customers and search engines trust your business and understand why you're the best choice."
Frequently asked SEO questions in Sevenoaks
What does SEO stand for?
SEO stands for Search Engine Optimisation. It is the process of tailoring and improving web content so that it ranks higher in search engine results, meaning more people will visit that site. The more relevant your site is to a query the higher you'll rank. Which means it pays to be as relevant as possible to as many queries as possible to increase traffic and convert visitors into customers. It is a process that occurs both on your website and elsewhere on the internet to ensure that search engines like Google view your site as trustworthy and relevant enough to present it as a result over others.
What does SEO cost?
The cost of our SEO services will be much like the services themselves – tailored to you. We don't offer a singular approach to SEO and believe you should only pay for what we've provided. Like all aspects of our projects, we work closely with our clients to understand their website's specific SEO needs and the strategy that will best meet them. The cost will depend on how much work is agreed upon and how many of our services you need.
Can you get me to number 1 on Google?
SEO is a process rather than a switch to be flicked. Google's processes can be influenced but not outright manipulated. We cannot promise in good faith that we can get your site to the top of Google and would encourage you be sceptical of anyone who claims they can. What we can promise is that we will extensively research the opportunities and potential that exist for your site's rankings and what we can do for you. Then do everything we can to raise your website's profile as high as possible. This will be an ongoing process as we work to maintain or improve your position, but many of our customers have found it highly worthwhile so far.
Reach your audience
Your potential customers are already online and searching for a business just like yours. Our SEO strategies can help them find you. To find out how Make Me Local's SEO strategies can generate leads for your business, call 0800 772 0022 or email hello@makemelocal.com.