Delivering the leads
your business needs
Arrange your free consultation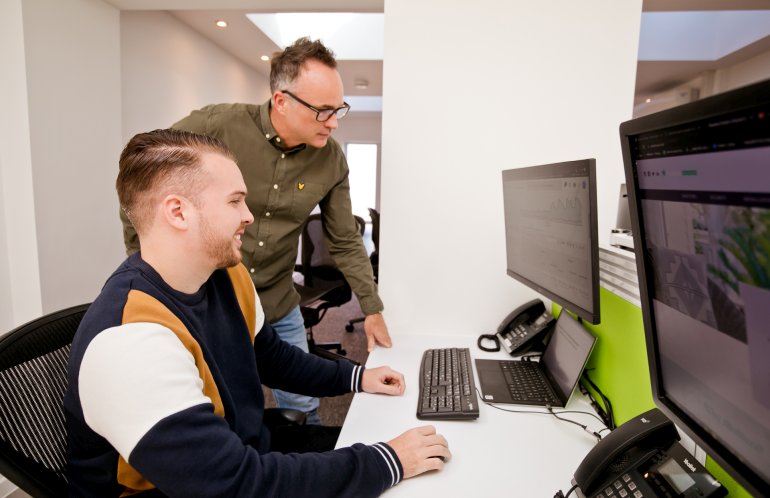 SEO agency in Maidstone
If you want to boost your local business's web presence, then you need the services of a professional SEO agency in Maidstone. At Make Me Local, we offer personalised, professional search engine optimisation services that are tailored to your business. We'll take the time to get to know you and your needs before we get started improving your web presence. Our expert team has years of experience helping businesses just like yours. We've helped a huge variety of different businesses over the years, providing a service free of complicated industry jargon that delivers the results you need. Call us on 0800 772 0022 to find out more about our incredible SEO services.
Tell us about your business
If you want to expand your business with modern, forward thinking SEO solutions then get in touch with our team at Make Me Local. Call 0800 772 0022 or email hello@makemelocal.com to find out how SEO can transform your business in Maidstone.
Hear from our customers
Find out how business owners like you have transformed their online presence. Our satisfied customers have left glowing reviews about our team's expert services.
SEO services in Maidstone: generating results for your business
Our SEO services have been critical in the growth of our customers' businesses. We have been able to help our clients take the next step in their company's journey.
The best SEO strategy for your Maidstone company
We employ a variety of strategies to drive traffic to your website. We learn the ins and outs of your business and our own expertise to deliver a strategy unique to you. By doing this we can begin to bring new customers to your website and bring new enquiries to your business.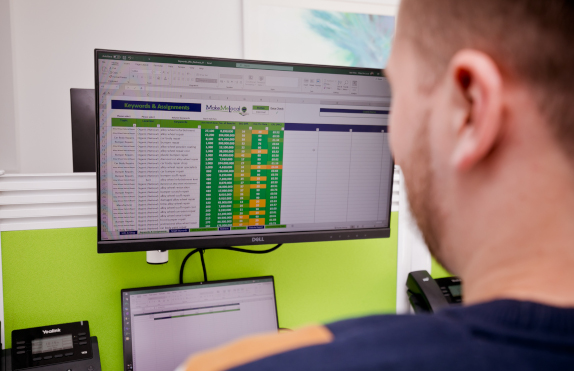 Keyword research
We identify keywords that appear most commonly in searches related to your business and use these in the webpage titles. By strategically using these keywords it will signal to search engines that your website is relevant to your industry, and it will start to move higher and higher up the search results page. By increasing your page's relevance in the eyes of search engines your website will see increased traffic and more potential customers.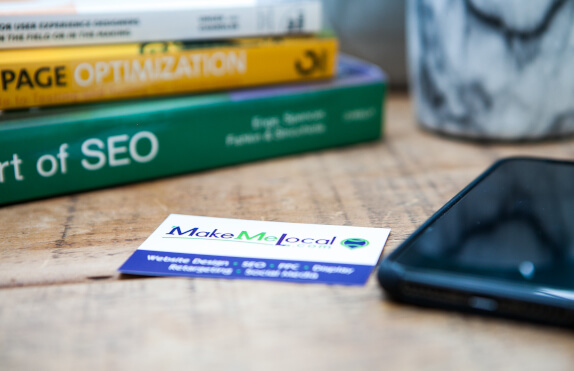 On page SEO
When we write the content for your website, our team of copywriters will use keywords to help boost your website's relevance in search engine results. Of course, all the copy on your site will already be engaging and informative but by adding in these keywords your website will rank higher and experience higher traffic. The custom design for your website will also be designed with an effective user interface that encourages people to remain on your site. The images, layout, and site map will be constructed to ensure that visitors can find the information they need and are driven towards making an enquiry.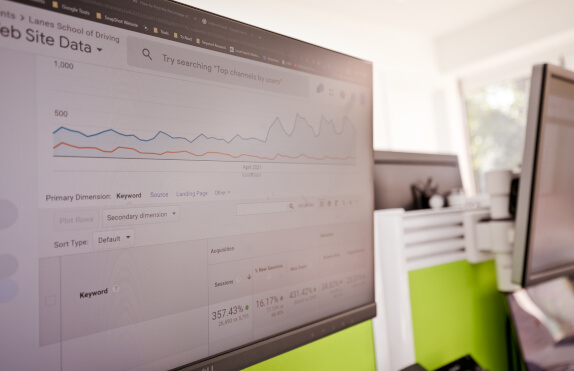 Off page SEO
Another way to boost your site's relevance to search engines is to use off page SEO. Off page SEO works on the principle that if a link to your website is hosted by another reputable website, then your site must therefore be relevant. The more websites that link to you, the more relevant you must be. Our team generates links that can be hosted on larger websites that will signal to search engines that your website is reputable and relevant. It is a means of increasing your website's search ranking with no effort on your part, everything is handled by our in-house experts.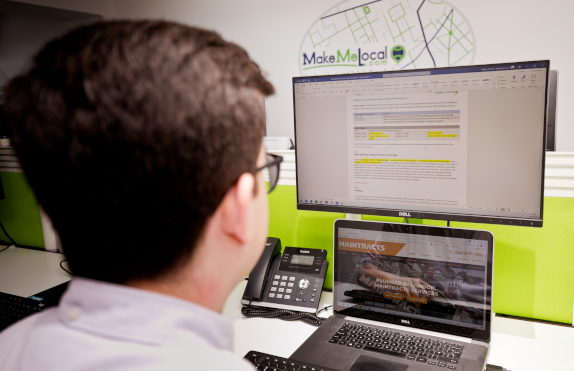 Content creation
Creating new custom content is one of the best ways to boost your business's web presence. Not only will it keep your website fresh and help it stand out from the competition but it essential to helping you grow. Our in-house team works with many of our clients to continually produce new content describing new services or products, or location pages which summarise your business and are targeted at specific geographical areas. This continual addition of content keeps your website relevant to search engines and increases the variety of searches it can appear in the results for. We also make content that is hosted on other sites and links back to your website, which is an essential component of off page SEO. This means that your website will keep growing and expanding – much like your business – to ensure it's always reaching more people.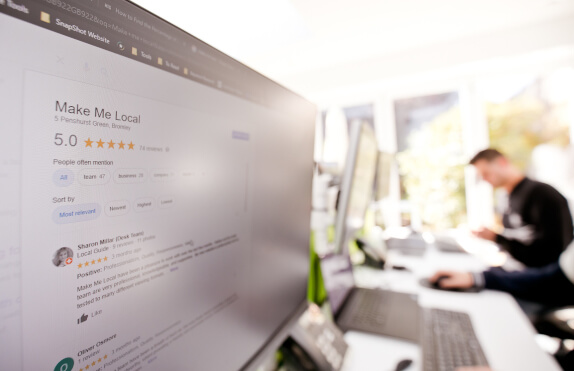 Citation building
Our team will make sure that your website appears listed on other sites to indicate its relevance to search engines. By including accurate and consistent information on different websites, search algorithms will see your website as trustworthy. This will help your site rank higher on relevant web searches which in turn will drive traffic. This is a more complex process but is all handled in house by our experts. It allows you to focus on your business while we drive traffic towards your website.
Local SEO services in Maidstone
SEO makes your business more relevant and can be targeted at customers in certain areas. No matter the size of your business, it's web presence can absolutely be improved with our SEO services. By building a well-designed website with consistent external links, updated content, and relevant information, you will build an engaging online presence that will draw in potential customers and encourage them to make an enquiry. To find out how SEO can benefit your Maidstone business, get in touch with our team. Call 0800 772 0022 or email hello@makemelocal.com.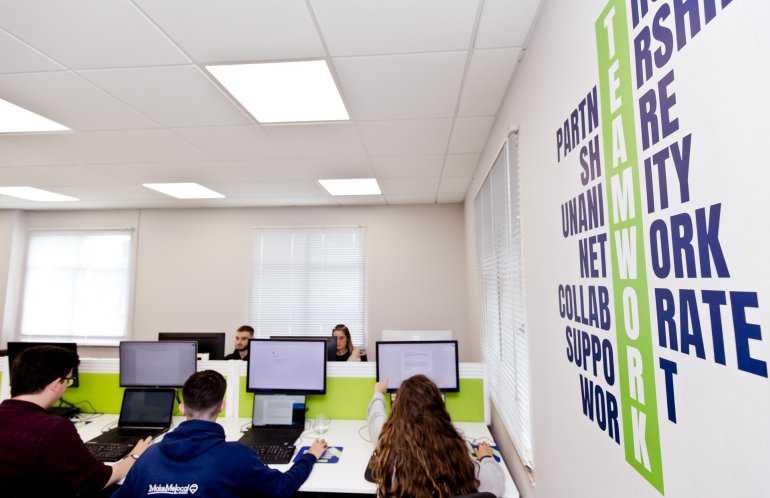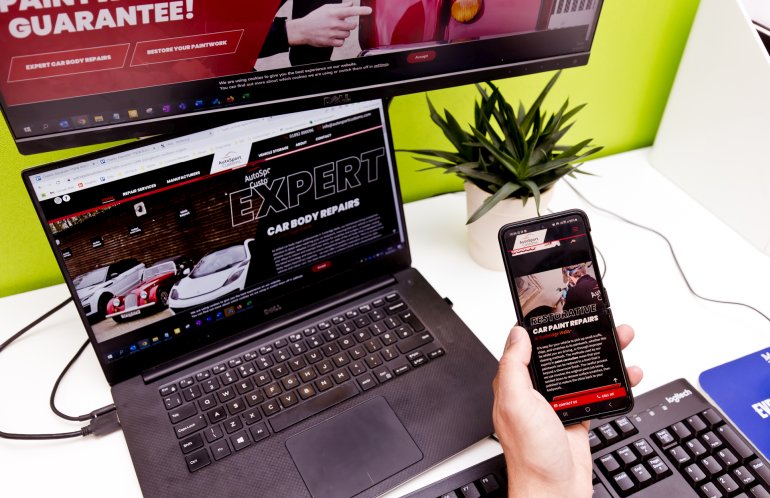 Google Business Profile SEO in Maidstone
Google Business Profiles are the little panels that appear for specific businesses in search result pages. They often appear before or alongside the regular results, so having an up-to-date profile is an essential for boosting your SEO. It means potential customers will immediately see a summary of your business, pictures, and contact information. We can optimise this profile and continually manage it to ensure it is working to maximum effectiveness. Your Google Business Profile is an excellent tool for signalling to search engines that your site is relevant and reputable.
Generate leads for your business in Maidstone through SEO
In plain terms, the better your search engine optimisation the more traffic your website will receive. The more people visiting your website, the greater the chance your optimised content and design will encourage them to make an enquiry. It is essential to keep your website relevant according to SEO practices in order to grow your customer base.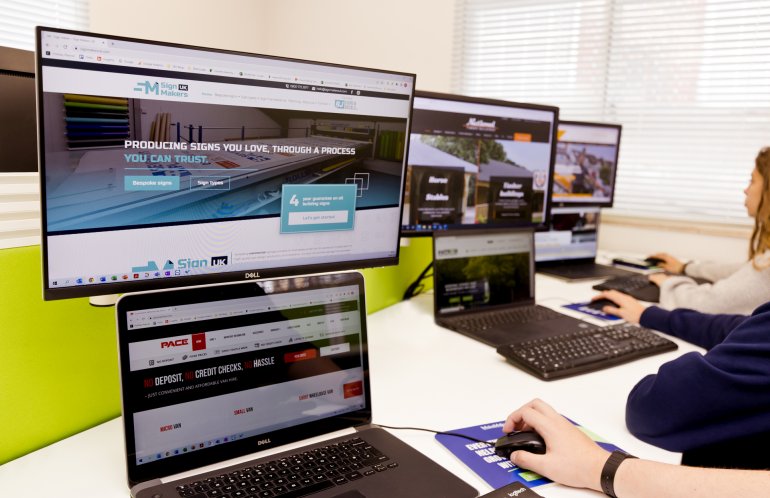 Hear from your SEO experts in Maidstone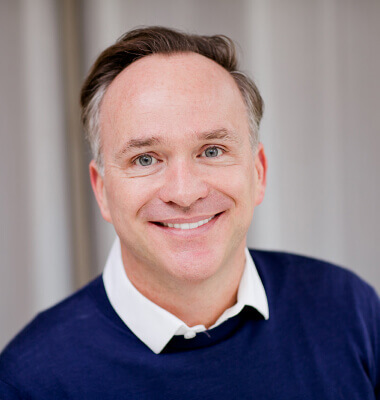 "SEO is as much about user experience as it is about optimising content for search engines. If people like your website and it is easy for them to use, then chances are, Google will like it too. SEO isn't magical or mysterious – it is about making sure you have a brilliant website that ticks all the boxes."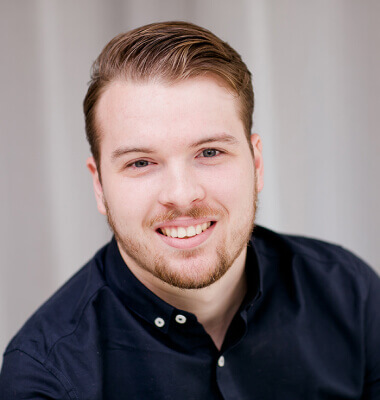 "An effective SEO campaign will ensure that the relationship between your website and Google blossoms. By establishing your relevance and expertise, we make sure that both customers and search engines trust your business and understand why you're the best choice."
Frequently asked SEO questions in Maidstone
What does SEO stand for?
SEO stands for Search Engine Optimisation. It is the principle of making your website as relevant as possible to the topic it covers. By making it more relevant it will rank more highly in more searches. By ranking highly on search engine results pages, more people will visit. It is a process that requires several different strategies to fully implement, such as in the content of your website and elsewhere on the internet through citations. However, it is a data driven method that produces genuine, measurable results. It can be tweaked and tailored as needed to make sure that it is always working to bring you new business.
What does SEO cost?
Our SEO solutions are tailored to your business's needs. We don't expect you to pay for a service that you have not agreed with us and will not require you to choose a package with additional options you don't need. As with everything we do, we believe in the importance of learning a client's individual needs before we take any action. This means you will be receiving an SEO strategy that is customised entirely to your specifications and your budget.
Can you get me to number 1 on Google?
Unfortunately, SEO is not as cut and dry as this. The processes that drive search engines can be guided and influenced, but not forced. We cannot guarantee your site any specific rank. We would advise you to be sceptical of anyone who claims that they can make your website the number one search result. What we do guarantee is that we will conduct extensive research and use our expertise to bolster your online presence. We will do everything we can to boost your site's ranking and maintain it. SEO is a continuous process and not a single quick fix but many of our customers have found it vital to growing their business.
Reach your audience
There are customers out there looking for your services. Our SEO strategies will ensure they can find your website in increasing numbers. Learn more about how your business can be transformed by Make Me Local's SEO strategies by calling 0800 772 0022 or emailing hello@makemelocal.com.