Delivering the leads
your business needs
Arrange your free consultation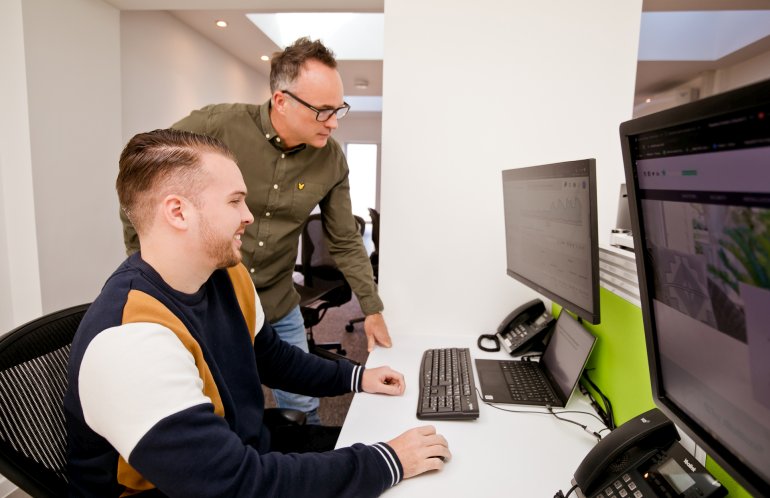 SEO agency in Lewisham
Looking for a profession SEO agency in Lewisham? Look no further, Make Me Local is the team you need. We are the experts in boosting the web presence of Lewisham businesses. Our team have years of experience in search engine optimisation and have the expertise necessary to deliver a custom solution to your SEO needs. We don't use jargon or needless industry terms. We want to help you understand exactly what it is we're delivering so you know how to best take advantage of it. Our custom SEO solutions help enhance your business and bring in new customers. To find out how we can help your Lewisham business, call us on 0800 772 0022.
Tell us about your business
If you want to drive new web traffic to your site and transform your presence on the internet, then get in touch. Our team offers professional SEO solutions that can help your business. Call 0800 772 0022 or email hello@makemelocal.com to arrange your free consultation.
Hear from our customers
We have received some incredible reviews from happy business owners who we've helped. See what they've written and decide for yourself if our SEO services can help your business.
SEO services in Lewisham: generating results for your business
Our services have helped businesses just like yours take their next big step. Find out how you could benefit from our professional SEO solutions.
The best SEO strategy for your Lewisham company
We aim to deliver the best SEO strategy possible to your company. This will involve finding the right services to bring you new potential customers. We will build a custom strategy tailored to the needs of your Lewisham business. Once executed, this will help your business to grow and give you an advantage over the competition in the area.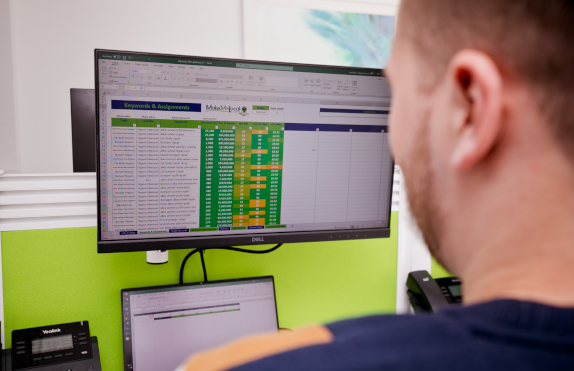 Keyword research
Simply put, keywords are the terms and phrases that will show up most commonly in online searches related to your industry. We identify these keywords, allowing us to work out the most effective phrases and ideas to communicate in your written content. By utilising these keywords, search engines view your website as more relevant and will begin to move it up the ranking in search results pages. This will mean more people will see it and be encouraged to click, giving you more traffic on your site.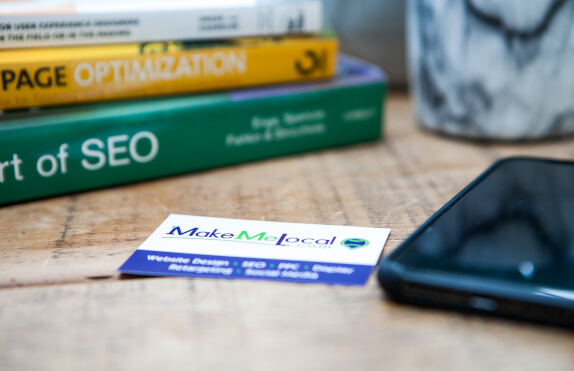 On page SEO
On page SEO is the principle that the written content of your website can be used to indicate your relevance to search engines and can drive traffic and retention. At Make Me Local, your site's content will all be expertly produced by our in-house content team. They will use keywords in this content to maximise the page's relevance to search engines. All content will also be custom written for your business specifically to be engaging and to encourage customers to reach out and make an enquiry. Our team will also design your website to be as navigable and user friendly as possible to keep potential customers looking at your services. The more time they spend, the better the odds that they will enquire.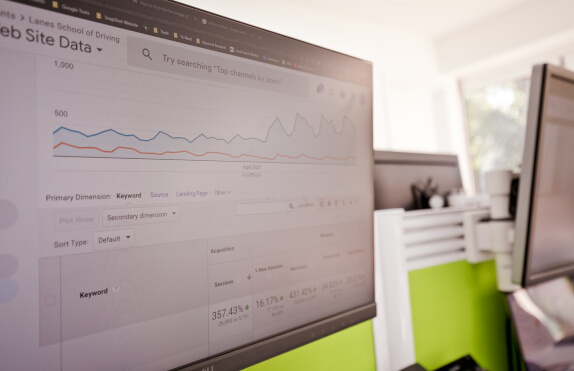 Off page SEO
We employ off page SEO by hosting links to your site on other reputable websites. This is a slightly more complex process but still an important strategy. Search engines like Google can identify that your website has links leading to it from other sites which identifies it as a trustworthy site. Our in-house experts will sort everything out with this process. They will make sure you receive regular links from other websites which will keep your website ranking highly as reputable and trustworthy in the eyes of search engines.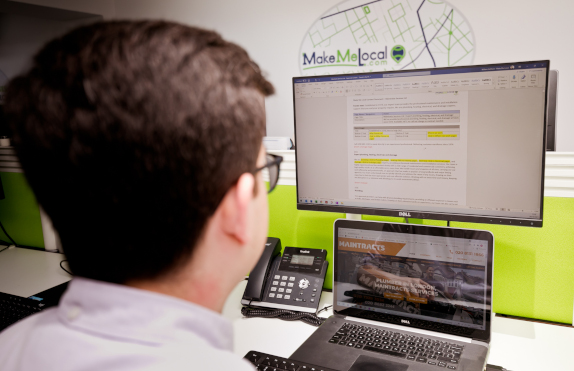 Content creation
Continually adding new content to your website is an excellent way to keep it relevant and remain competitive in search engine results. Custom content will ensure that you continue to rank highly and will put you ahead of the competition. This is an ongoing process undertaken by our content team here at Make Me Local. We write blogs that deal with specialist or currently relevant issues connected to your business to capture anyone making queries online. We also produce location pages which target your business at searches in specific areas. We also can create content that is hosted on a different site but is designed to then drive traffic back to your site. This allows you to cast a wider net when looking for new customers to draw to your website. Also, this content will always be yours and will remain on your website, meaning your site will continue to grow and expand. This gives you a large store of content that will only increase your site's relevance to search engines.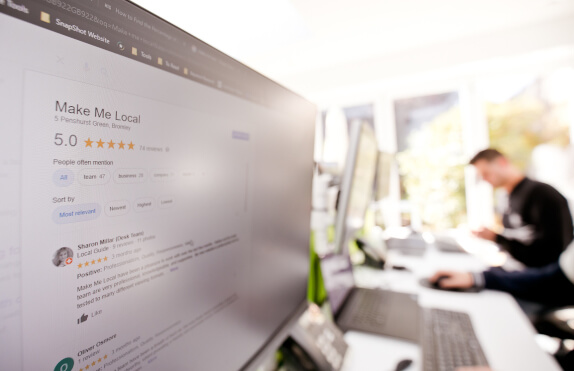 Citation building
An essential component of off page SEO is building citations. A citation is a small collection of relevant and consistent information stored on other sites on the internet. The more of these you have, the more relevant your website will be to search engines. We will manage this so that their automated processes begin to trust your site and rank it more highly. This will put you further up the list in relevant searches and drive traffic to your site. While this is a more complicated process it is certainly nothing that our expert team can't handle.
Local SEO services in Lewisham
If you offer your services in more than one area, then local SEO could be right for you. No matter how big or small your Lewisham business is, we can help. We use local SEO to build a solid and consistent online presence and target it towards potential customers in specific geographic areas. This will make your website more relevant to customers in those areas and encourage them to check out your business. To find out more about how local SEO could help your business expand its scope, call 0800 772 0022 or email hello@makemelocal.com.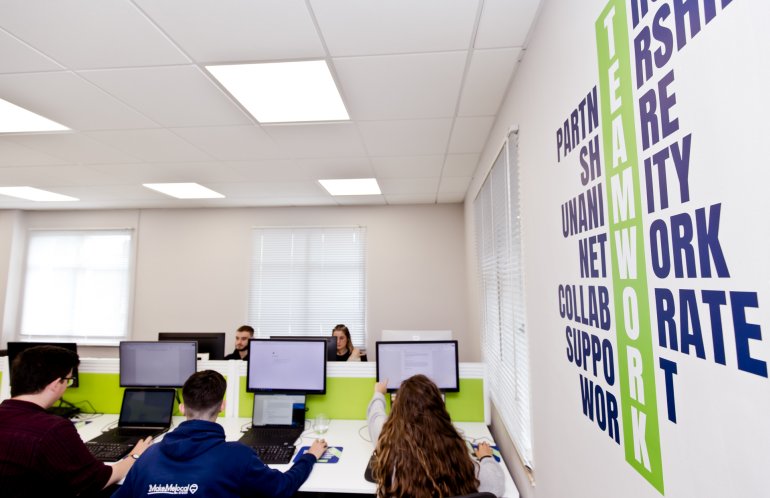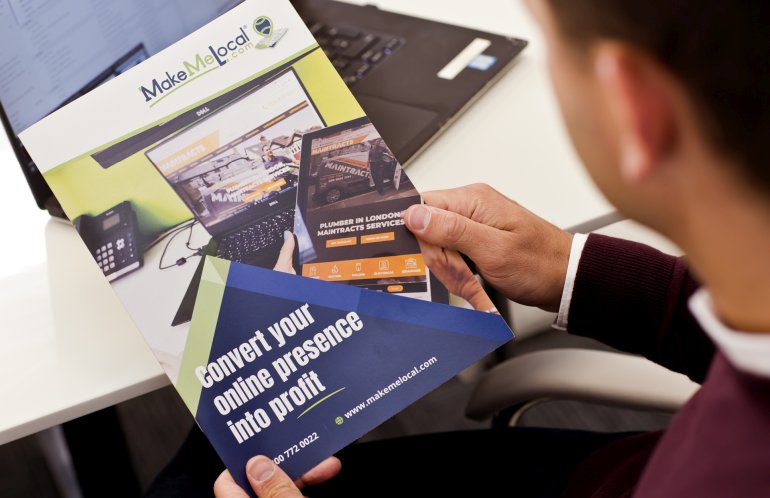 Google Business Profile SEO in Lewisham
Updating and upgrading your Google Business Profile is a relatively hassle-free but essential part of any good SEO strategy. An accurate profile will assist in targeting local searches. Your profile can also appear alongside or on top of other search results in the 'map pack' on results pages. This would give your business a massive boost as it makes it easier for customers to quickly and easily find your contact information. This means more traffic for your website and more people prepared to reach out to make an enquiry. Our in-house experts know how to signal to Google that your website is reputable by optimising this profile.
Generate leads for your business in Lewisham through SEO
We use SEO to ensure that your business's website ranks higher in search results when people make online searches for your services in Lewisham. This makes you more visible and increases traffic to your site. More traffic means more people reading the bespoke content produced by our brilliant team which can guide them to making an enquiry. Of course, this means more customers for your business. Our well-executed SEO strategies ensure that your website will maintain its relevance and continually grow your business.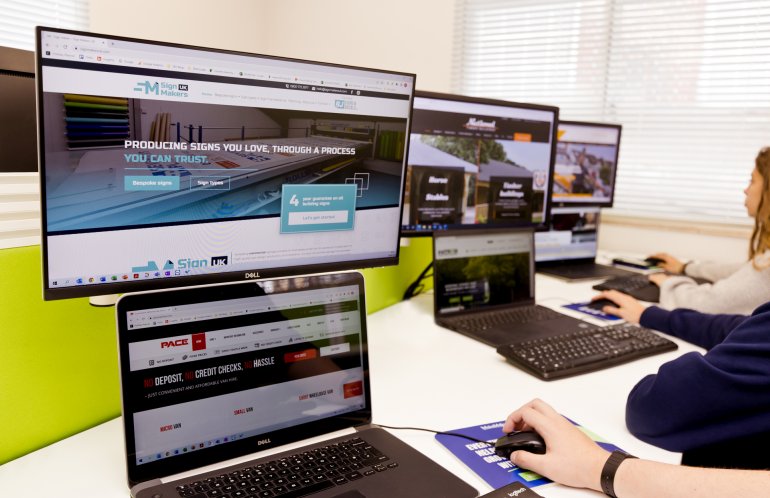 Hear from your SEO experts in Lewisham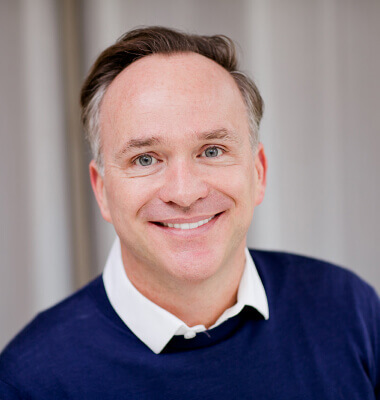 "SEO is as much about user experience as it is about optimising content for search engines. If people like your website and it is easy for them to use, then chances are, Google will like it too. SEO isn't magical or mysterious – it is about making sure you have a brilliant website that ticks all the boxes."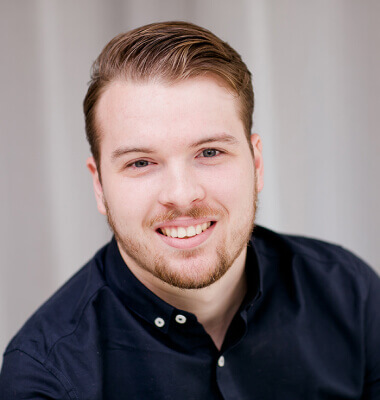 "An effective SEO campaign will ensure that the relationship between your website and Google blossoms. By establishing your relevance and expertise, we make sure that both customers and search engines trust your business and understand why you're the best choice."
Frequently asked SEO questions in Lewisham
What does SEO stand for?
SEO stands for Search Engine Optimisation. It is a way of increasing a site or page's rank in search engine results pages. The greater relevance your site can indicate to the engine, the higher it will rank. The higher up a page is, the more likely someone will visit it, which increases traffic to that page. This means that you can increase your traffic most effectively by making sure your website is relevant to as many queries as possible. This process can be carried out on the pages of your website to make sure search engines view them as relevant and reputable results to show to searchers.
What does SEO cost?
We make sure that each of our customers receives an individual package of services tailored to their needs. We don't expect you to pay for services you don't want or intend to use. So, we will collaborate with you to work out what will best serve you and your business and come to an agreement. Our costs will be tailored to the services you need and how much work you'd like from us.
Can you get me to number 1 on Google?
Search engine optimisation is a continuous process with several moving parts. As a result, the number 1 ranking is not something we can promise, and we would also encourage scepticism of anyone that does. The processes that drive search engine rankings are complex, they can be manipulated to an extent but not outright controlled to give such a definite result. What we can promise is that we will work continuously to improve the ranking of your website. We will also be monitoring for changes to ensure that there is a consistent, upward trajectory. This will be a process that will take work to monitor and maintain. Although we can't promise a number 1 position in Google searches, we have delivered outstanding results for our customers who've taken advantage of our SEO services.
Reach your audience
There are customers out there looking for your services. Our SEO strategies will ensure they can find your website in increasing numbers. Learn more about how your business can be transformed by Make Me Local's SEO strategies by calling 0800 772 0022 or emailing hello@makemelocal.com.