Delivering the leads
your business needs
Arrange your free consultation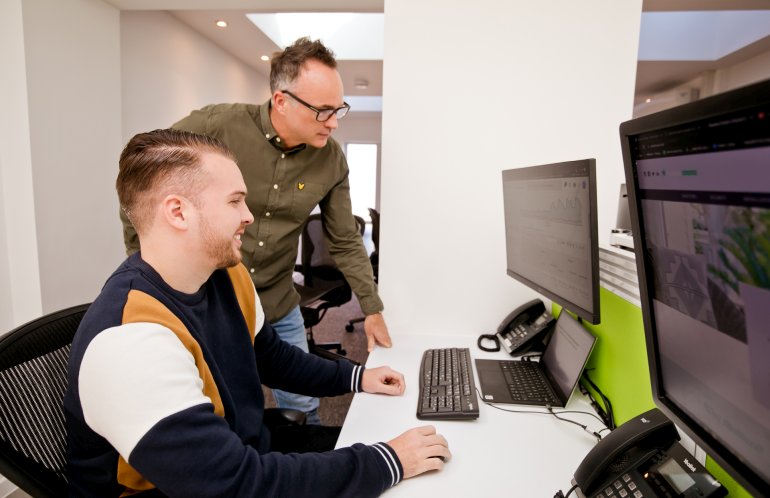 Local SEO services in London
Trusting local SEO specialists to establish an effective online presence for your business is the best way to connect with your target audience. If your business provides services within one or more locations, a local SEO strategy will benefit you. Creating an effective SEO strategy will allow you to become increasingly visible to people searching for your services within your chosen coverage area. Call 0800 772 0022 or email hello@makemelocal.com to learn more about how a local SEO agency in London can transform your business.
Connect local customers to your business in London with local SEO
Here at Make Me Local, we are an expert local SEO agency in London with the ability and experience to take your business to new heights. We are passionate about helping our clients' businesses to be successful online. Working with our team to develop an effective SEO strategy will lead to your business connecting with many more potential customers via Google.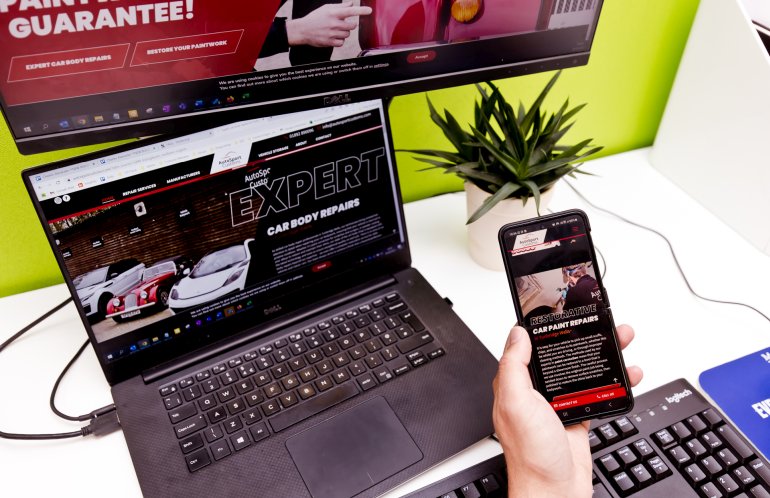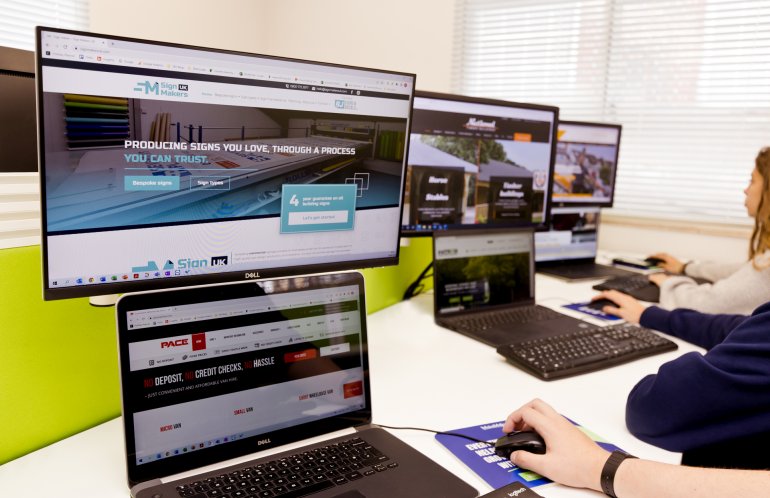 What is local SEO?
What are local SEO services? A successful local SEO strategy draws upon a range of techniques to take your London business to a level above the competition. Having a strong understanding of techniques such as keyword research, on page SEO, and off page SEO means we can shape a strategy to set your business apart. Everything we do is about building an online presence that ensures your business will appeal to Google, increasing the probability of it being presented in search results. In short, SEO helps people to find you online.
How can local SEO help you grow your business?
The best local SEO experts are the ones who will generate the leads you need. Here at Make Me Local, we do just that. Having more potential customers find your business online will naturally increase the number of enquiries you receive, which will help your business grow. The confidence you will gain from the increased traffic to your website will also help your business in both the short and long term.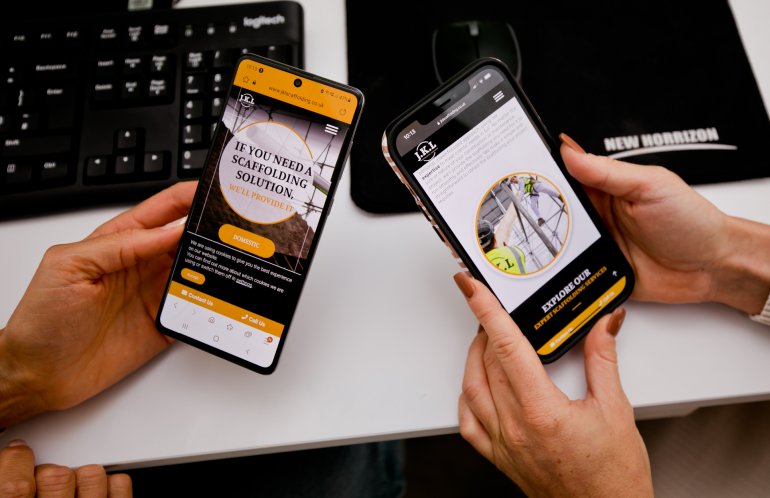 Local SEO testimonials
Don't just take our word for it. Our reviews show that we have helped several businesses with our local SEO services in London. Take a look and see for yourself why Make Me Local are a better option than other local SEO companies.
"I have had and am continuing to have a great experience with Make Me Local. They are very professional and deliver the highest quality when it comes to web design and SEO work. I am very happy with my website and the business it has generated me."
Stacey Wimbledon via Google
"We had a nice website built, which wasn't generating many enquiries. Taking up the SEO offer from Make Me Local was a very good decision. In our initial meeting, Nathan explained in detail what was involved, he showed me results achieved for another company with a structure similar to ours. It looked very promising, but Nathan refused to promise anything – he was very transparent about not being able to guarantee results. However, his proactive approach and expertise led to a fast increase in the visibility of the website. I quoted for over £100k worth of work for clients clearly stating that they found us through Google search within 3 months. I was very impressed with their professionalism and integrity and would recommend Make Me Local to my best clients."
Kris J via Google
"We have loved working with Make Me Local on a couple of different projects, mostly our website. Not only did the team create a beautiful website but they were able to capture our values and also drive new business via SEO. The team at Make Me Local are extremely helpful, friendly, and approachable. It doesn't matter how big or small the idea or question is, someone was always there to listen and help. We would recommend Make Me Local to any of our clients looking for a new website."
Kingfisher House via Google
A professional local SEO company in London that makes a difference
SEO can be a game changer for your London business. If we develop a bespoke SEO strategy for your business, the resulting influx of visitors to your website will build a whole new customer base you've never had the chance to reach before. Not only are you getting more potential customers to visit your website, but these potential customers are already displaying an interest in the services you have to offer. This results in high-quality, relevant leads for your business in London.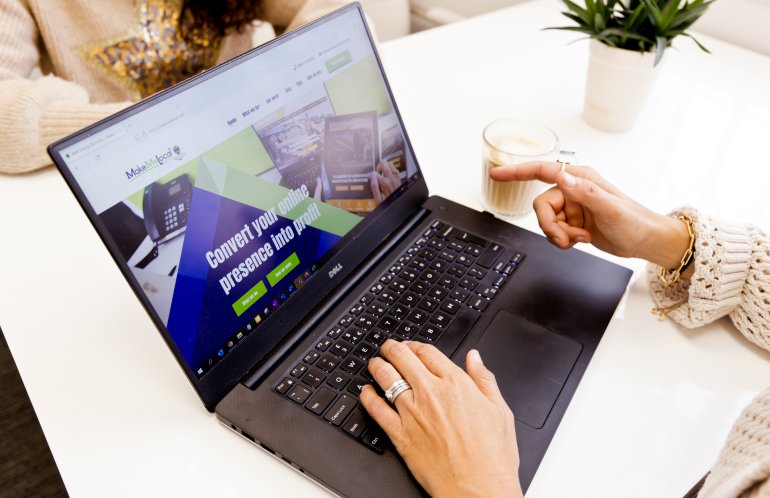 Our local SEO service for your London business
We understand that you need an SEO strategy that reaches your target audience. We have the experience to draw upon a number of techniques which will set your business apart from others in London.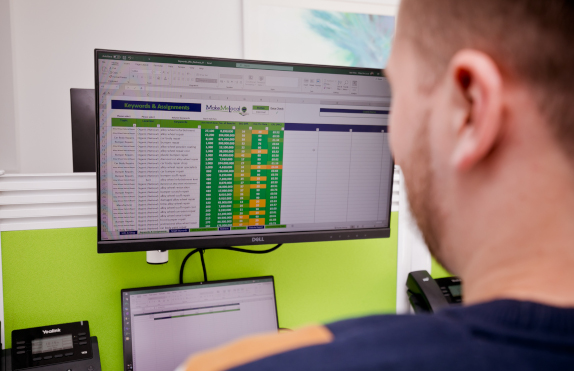 Keyword research
We are specialists in making sure your online presence is perfectly balanced to appeal to both Google and potential customers. One of the most important tactics we use to ensure this is our careful and considered use of keywords. Understanding the reasons behind why people search for certain keywords allows us to shape an SEO strategy which is perfect for your business and objectives.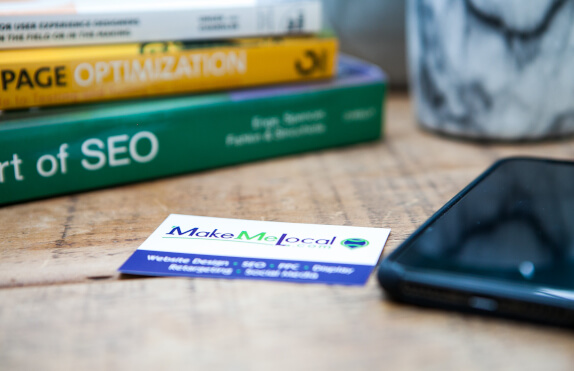 On page SEO
The longer visitors stay on your website, the more chances you have of converting them and impressing Google. Relevant, engaging, and informative content is the best way to keep people on your website for as long as possible. Our team of in-house content specialists will guarantee that your website features a design, layout, and user experience which makes people stick around. They will thoroughly research the ins and outs of your business and produce content which is structured in a way that appeals to both Google and readers alike.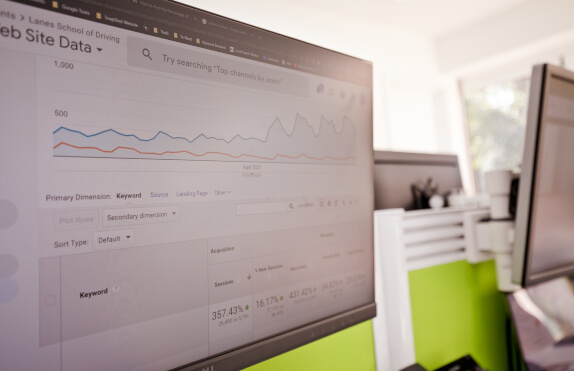 Off page SEO
Google needs to trust that you're a good source of information for its users. The best way to make this happen is to build up links from other websites. Our team of specialists can manage the signals your business receives from well-established websites to ensure your page receives a boost from Google. A good off page SEO strategy elevates the reputation of your business online. If you want to feature highly in Google search results, being endorsed by other websites is the best way to increase your chances. We can make this a reality for your business.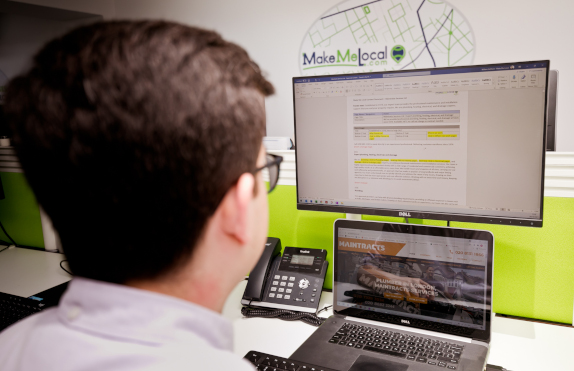 Content creation
All our unique content is written with SEO in mind, shaped to suit your business individually, and owned by you. From location pages which target audiences in precise areas to blogs that engage your visitors, our team of experts will have all your content-related needs covered. Competition from other London businesses on Google will never go away, so it is important that you have every possible advantage to give you the most opportunities you can get. Our bespoke content will enhance your reputation within your industry, as you are displaying all your expertise concisely in one place. We can even produce content to be hosted elsewhere in order to help you build backlinks which are highly valuable to any business.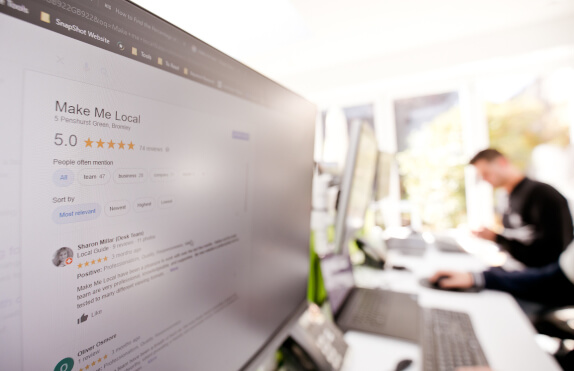 Citation building
Having a host of online citations is vital to the success of off page SEO. Having accurate and consistent information featuring on a wide range of online platforms shows that your business in London is trustworthy. You won't need to dedicate any time to this process, we've got it all under control. It is time consuming, but we will work hard to get it right for your company. This part of your SEO strategy will improve the trust Google has in your business, meaning you can enjoy the benefits without having to devote any valuable time.
Hear from your local SEO experts in London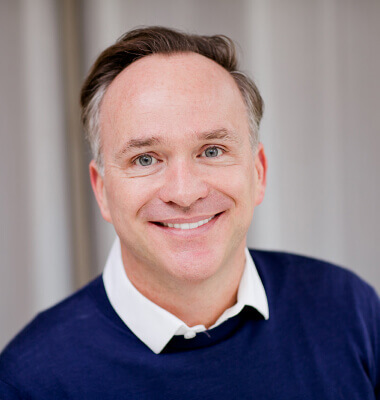 "Local SEO is as much about user experience as it is about optimising content for search engines. If people like your website and it is easy for them to use, then chances are, Google will like it too. SEO isn't magical or mysterious – it is about making sure you have a brilliant website that ticks all the boxes."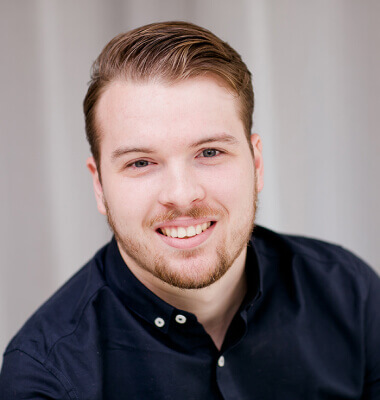 "An effective local SEO campaign will ensure that the relationship between your website and Google blossoms. By establishing your relevance and expertise, we make sure that both customers and search engines trust your business and understand why you're the best choice."
Our London office
Here at Make Me Local, we have a great understanding of London. Our office is based in the London Borough of Bromley, meaning we are well positioned to know exactly what it takes to enhance businesses across the city. We take everything into consideration in order to create an effective local SEO strategy which is tailored to your business.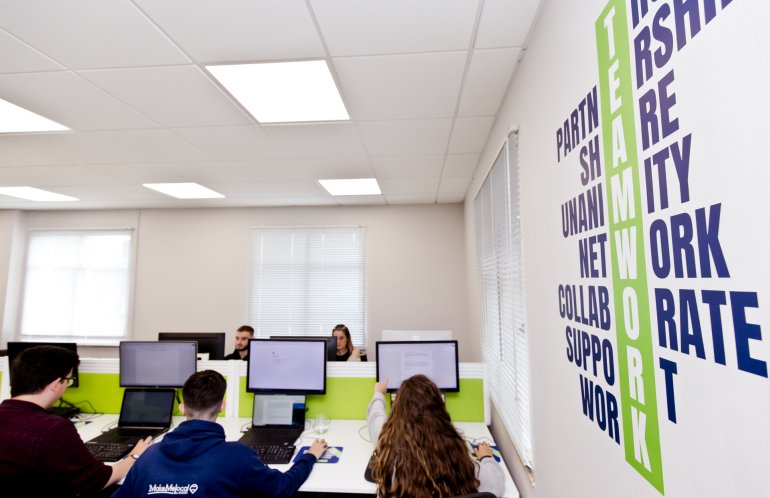 Frequently asked local SEO questions
We get asked questions all the time about our local business SEO services. Find the answers to some of our most common ones below:
How many searches on Google are local?
According to GoGulf, 46% of all Google searches are looking for local information. This shows the importance of getting your local SEO strategy right if you want your business to experience positive results. As well as this, you have a better chance of converting local searches into customers because you are more likely to meet the specific requirements that are being searched for.
What is the difference between SEO and Local SEO?
Search Engine Optimisation (SEO) is all about making your website more visible in search engine results. Your website is more likely to feature highly on the results page if it is relevant to the right search queries. Converting your website's visitors into customers is vital. Being easy to find on Google will increase the number of visitors your website receives, making the number of customers you find online more likely to increase. The main difference with local SEO strategies is that there is a bigger focus on finding new customers in specific locations. For example, preparing your website for a search such as 'emergency plumber' will have you competing for rankings with national businesses. However, preparing your website for a search like 'emergency plumber in Bromley' will lead to you attracting the attention of your potential customers in the local area. Of course, there is much more to it than that and we will be there to assist you with every step of the process.
How can I improve my local SEO ranking?
Several techniques can be used to improve your local SEO ranking. From keyword research to citation building, Make Me Local can take your business's local SEO strategy to the next level. A lot of planning and preparation is needed to create a comprehensive SEO strategy, which is why expert assistance is worth it. There are no shortcuts when formulating the perfect SEO strategy for your business.
Why do I need local SEO?
If you want to increase the number of customers you are sourcing online, local SEO is something you should be looking to invest in. As well as improving the chances of you gaining new customers, an effective local SEO strategy improves the reputation and credibility of your business. Rather than filling your website content with competitive terms, we will focus your content on keywords which will pull in the kind of people who are going to become valuable customers for you.
What are local citations?
Local citations are crucial for off page SEO. They mean your business is listed across a range of online platforms, meaning your credibility and reputation improves greatly in the eyes of both customers and Google.
Who needs local SEO?
Anyone who wants to increase their customer base can benefit from local SEO. If you sell services within one or more locations, an effective SEO strategy will help your business's website receive more visitors and in turn more customers.
What does SEO cost?
There is no definitive price when it comes to local SEO. We will figure out exactly what service your business requires, so you will only be charged for what you need. We will work with you to understand your requirements, then we will present you with a proposal that outlines our approach and offers you a reasonable price. The price you see is the price you'll pay – it's as simple as that.
Let's get started
Call us on 0800 772 0022 to discuss our local SEO services in London and see what we can do for your business. We're here to help you make the right impression online.