The goal of marketing online is to connect a brand with potential customers by using the internet and other forms of digital communication to achieve it. This includes using channels such as social media, email, your website, Search Engine Optimisation (SEO), digital PR, and content marketing to get a brand found online (and loved and trusted) by more people. Technology is constantly advancing and so are search engines like Google. This makes digital marketing an exciting, ever changing, and fast paced arena to work in.
To support National Careers Week 2023 (7th – 12th March), some of the Make Me Local team have reflected on their roles and why they love working in digital marketing to help anyone considering a career in website design/digital marketing to decide if it is a good fit for them.
by Nicola Younger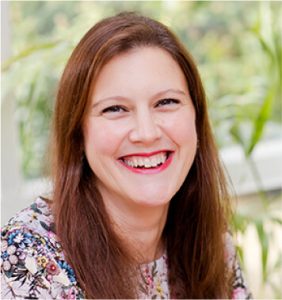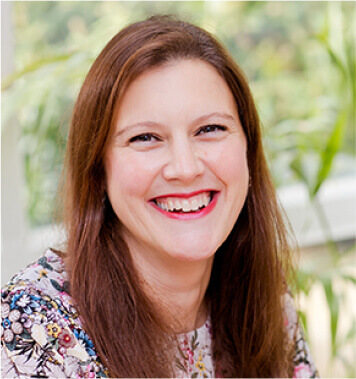 A typical day always starts with a coffee and a quick read of the daily headlines and the main news stories. Keeping up to date with what is going on in the world helps me understand what topics will be trending and provides me inspiration for content angles and story ideas, particularly if I am pitching a content idea to a magazine.
I will then search through all the journalist requests that have come in for that day to see if any of them are relevant to my clients. For example, if a journalist somewhere is writing a piece on energy efficient homes, then our heating engineer client may be able to help provide them with some useful advice on how to save money on heating bills for their article and in return, gain themselves some online PR and maybe a link back to their company website (Google loves backlinks, so the more reputable links I can earn a client, the better it is for their website Search Engine Optimisation (SEO) i.e. where Google ranks them in its search results).
I will generally use my afternoons to write content for my clients that will increase their online visibility and hook in new customers for them.  I will take time getting to know a client's audience so I can determine what type of content that they like to read, then I will put that into practice by writing bespoke content that will drive traffic to their website and increase interest in their business.
Pros:
If you are a people person, then this could be a good career fit for you. I spend a lot of time talking with clients to understand their businesses, their target markets, their marketing objectives and understanding what engages their audiences, which I love. I also enjoy seeing a client's business flourish as a result of the work we do for them.  I find it really rewarding knowing that the work I do contributes to helping their business grow and in turn, enrich their life and the life of their employees and families.
You will also need to be proactive and creative as a lot of the role requires me to find opportunities and story angles that journalists will want to publish. Plus, you will obviously need to have a love of writing as that is 80% of the role! You will need to be good at all diverse kinds of writing too – creative writing, technical writing skills and also understand Search Engine Optimisation – when writing for an online audience it is important to include keywords and phrases that will get picked up by Google when searching for content to rank in its results. You will also need to be able to change the tone of your writing easily to fit with different client audiences – writing content for use in the financial world will have a completely different tone to that of a local, friendly decorator.
Cons:
When jumping on opportunities to collaborate with journalists, you will often need to turn content around very quickly which can be stressful. Being organised is vital.
A day in the life of a Copywriter

By India Roberts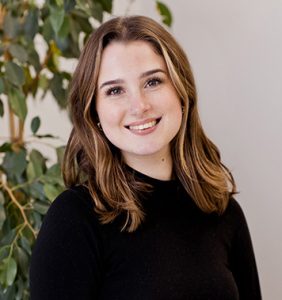 As a Copywriter, my usual day starts with checking the diary to see what tasks need to be completed. Sometimes I am on a website project, which means writing website pages about every single thing a business does to attract customers! If it's the beginning of the project, I will be using the day to carry out research so that I am prepared to write about our client's company in as much detail as is needed. This helps their business's credibility and means that customers looking at the website can gather the information they need without having to hunt for it.
Every day is different as a Copywriter, which means that if I am not on a website project, I may be writing blogs or location pages. Blogs are a more creative element of the job, crafting informational, content that helps drive traffic to a client's website as well as keeping it relevant and up-to-date
Location pages are website pages about a service tailored to a specific location, which comes in handy when someone searches Google for something they need, somewhere specific – for example, "plumber in Bromley". These pages are written to target SEO (Search Engine Optimisation), which is incredibly important for our clients. Whilst all this writing goes on, my days are sprinkled with precious cups of coffee.
Pros:
If you know that you need variation in your day-to-day, copywriting could be an excellent job for you. There is always something new to write about, for example, I am always learning about new businesses and different industries. You also get to really flex your creativity, coming up with new ways to talk about a company and use your language to craft a fresh tone of voice for your client. This means that there is not only variation in what you write, but also in how you write it.
There is always something to challenge you – whether this is leading a client meeting or representing a business in a tone of voice you have not tackled before. It is so satisfying to see a project you have worked on being transformed from a Word document, into an actual website!
Cons:
The variation in the job can demand tight turnarounds, which means you must get used to working to a deadline. This means effective time and diary management.
A day in the life of a Project Manager (of a web design project)
By Hayley Smith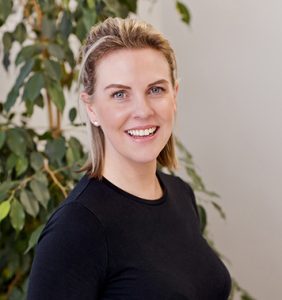 As a Project Manager my role is to manage the process of building a website from start to finish. Building a website includes lots of people, each with different specialisms and tasks to complete, such as content writers, designers, photographers, and the development team.
I need to make sure all tasks are being completed to the highest standards whilst meeting deadlines. The process kicks off with an initial meeting with the client to capture as much information about their company and their customers as possible. It ends with the customer benefitting from a brand-new website that not only looks great, but helps them to grow their online presence, win more customers, and grow their businesses too.
No day is the same, but typically starts with me reviewing tasks set across the team and highlighting daily and weekly priorities. Tasks are wide ranging depending and will depend on what stage a client's website is in the process. Tasks may include:
Reviewing competitor websites for inspiration.
Designing the look and feel of the website and coordinating with the design team.
Coordinating Copywriters.
Arranging photoshoots for the images that appear on the website.
Liaising with our developers who build the website.
Managing client relationships and regularly keeping them up to date on the project status throughout.
Pros:
If you are a born organiser, this could be a role for you. Often there are many moving parts that require you to be one step ahead and methodical in your approach, which I thrive on. I am a real people person and I love the fact I speak to our clients daily to keep them updated on the progress of their new website. A big pro of being a Project Manager is that you get to learn about and experience a lot of separate roles within the wider team. Also, being involved from the start to the end of the process and seeing the end result, gives me a real sense of fulfilment. Being a creative person with a keen eye for detail, the design element of the project process is my favourite part of my role.
Cons:
There is often a lot to juggle – multiple tasks, teams, dates, clients, and so on. Sometimes this can be overwhelming, so being organised is key. At times things happen that are out of my control. For example, a design might come back incorrectly which will impact the delivery deadline promised to the client, which ultimately has a knock-on effect for deadlines proceeding this. In this instance, communication is another vital skill for my role. Keeping the client informed throughout is a must. You must be able to quickly adjust in these situations and plan for any complications that may occur to keep on track.
A day in the life of a Social Media Executive

by Amy Jeffreys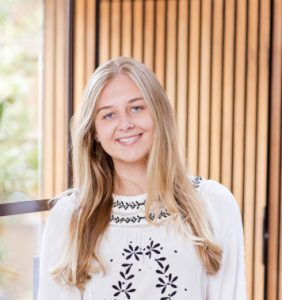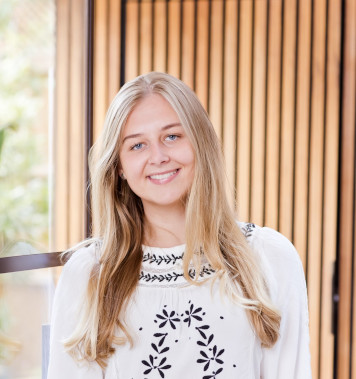 I start my day by scrolling through each social media platform to check out what's trending and to keep on top of industry news. Keeping up to date with what is popular on the social media scene is essential, so we can react quickly, jump on the back of trends, and gain as much exposure for our clients as possible.
I will then do a 10-minute check-in session for some of our clients where we will check notifications, like, share and comment on posts etc. It is key for our clients to be active on their social media accounts, and the daily check-in sessions allow us to monitor any industry specific trends, get an understanding of what their followers are up to and engage with their community.
Then it's time to crack on with creating and scheduling content! We take a considerable amount of time to learn and understand a client's business before we send out their first post so we can create content tailored to their target audience. We gather inspiration from the news, articles, and Pinterest! Using our expertise, I will ensure content is bespoke, engaging and entertaining. Creating content fills the majority of my time, but we always take time at the end of each day to quality check all the scheduled content before it's published the following week!
Pros:
If you are creative, energetic and enjoy working in a challenging environment this would be a great role for you. It is also extremely rewarding; when content you have created does well and benefits that client, there is no better feeling, and we all love it for that reason!
The fast-paced environment means we must react quickly. For example, if we notice a particular sound or meme is trending, it's key we create content targeted to this if it is relevant for the client's business. It's always a great feeling when we manage to catch on to a trend!
Cons:
Establishing the algorithm for each platform can be difficult. Social media platforms are constantly changing, so it can be tricky to keep up!
A day in the life of an SEO Manager
by Jake Miles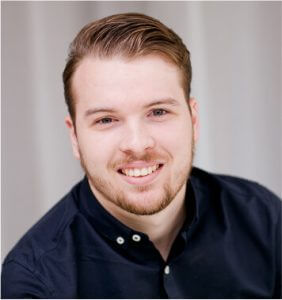 First up, I jump onto Twitter and LinkedIn to catch up on all the latest industry information. I follow leading SEO experts to gain helpful insights and tips. SEO by its very nature is constantly changing and evolving based on technological trends and therefore, it is something that we as SEOs have to be vigilant about when planning a client's SEO strategy.  We need to know what's changing, so we know what to expect and how to adapt when it does.
I spend the mornings working on one client, whilst dedicating the afternoons to another. I look at ways to improve the amount of traffic (visitors) a client's website gets and most importantly, how many enquiries they are receiving through their website. There are lots of diverse ways to do this for example:
Searching for opportunities to add new pages to a client's website.
Researching blog topics for clients that are keyword targeted. This will build the topical authority of the website and show search engines like Google that our client is an expert in their field.
Analysing how existing web pages are performing and seeing how we might improve on them to perform even better.
Other aspects of my role as a manager include managing my team, both here in the UK, and two members of our SEO technical team based in Romania. I also work to develop the team's skill set and wider industry knowledge, and I work on ways to improve on our SEO service as a whole.
Pros:
I love my job! Everyday presents a different challenge which are a bit like puzzles that I have to work to resolve or improve.  Plus, the work is rewarding. Our work makes a difference to our clients, many of which work locally to us, and we get to see the impact our work has on both their business and their personal lives.
Cons:
Sometimes things are out of our control. For example, every now and then Google updates its algorithm (the sum that Google uses in its super clever cyber brain to deliver results to billions of searches made every day). When Google decides to update its algorithm, it can affect (often temporarily) the performance of a client's website. This can impact how many leads/customers our client receives via their website while Google's cyber brain is busy trying to figure it all out.
Managing the client's expectations and understanding around this can be a little stressful, but thankfully, we normally find a way to play to Google's genius and get things back on track quickly!