So, you have a Facebook business page all set up and you are ready to get social but, you have noticed that your URL is very long and doesn't look particularly attractive.  This is because the initial URL that Facebook assigns to a business page generally includes lots of numbers after the www.facebook.com that are irrelevant to your business.  A very long URL makes it difficult to tell people how to find your Facebook page plus, it's a nightmare to print onto all of your marketing literature and above all else, it just doesn't look very professional.
With 2.41 billion monthly active users on Facebook (as of the second quarter of 2019) being memorable (but relatable to your business) is very important.  Customising your URL into a cleaner, shorter more relevant version is definitely a job worth doing.
Change your Facebook business page URL in five easy steps…
It's easy, let us talk you through it step by step:
1. First up, it's not always referred to as 'custom' URL, sometimes it is referred to as a 'vanity' URL. Facebook calls it a "username". You'll also need to be an admin to create a custom URL (username) for your page.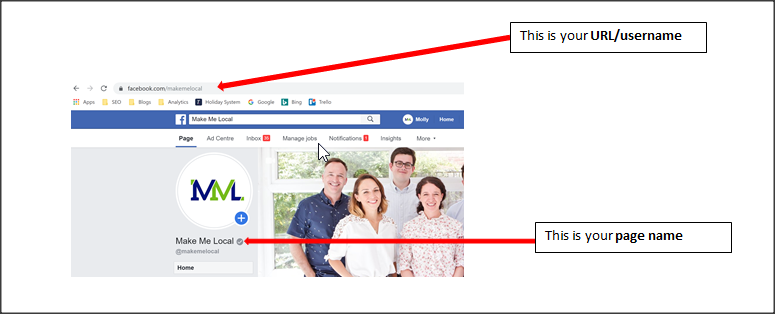 2. Your page's username will appear below your page's name (as above) and in your page's URL to help people find and remember you as mentioned above.
3. To get started, open up your business page and click on "Create Page @Username".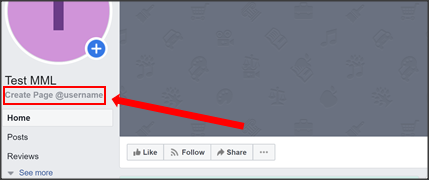 4. Enter a username/custom URL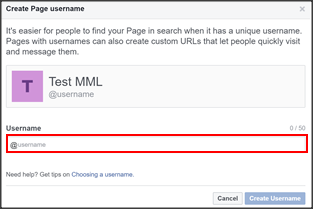 5. If the username isn't already taken, click 'Create Username'. When choosing your username, bear in mind Facebook's username guidelines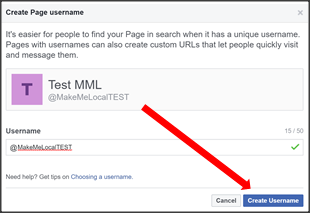 It's important to get your username/URL right first time as you don't want to be changing it again further down the line. Changing your URL/username for a second time will mean you will have to change a heap of other things to accommodate it including all your marketing literature, business cards, articles (where you have stated your username or linked to your Facebook page) etc. You will also risk losing visitors because they can no longer find you.
A branded Facebook page is without a doubt, a great way to ensure your business reaches a wider online audience. Now that you have a custom URL, you will remember it easier and so will your followers and potential customers. If you would like to find out more about why social media channels are important for your business our Head of Social Media, Eloise Shenton would be happy to chat with you.