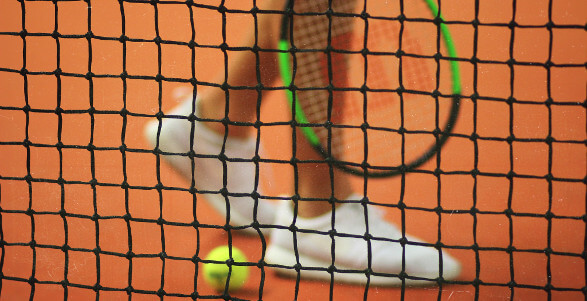 Fancy yourself as a bit of a Federer? Think you can serve like Sampras? We've got some good news for you – Bromley is bursting at the seams with tennis. With Wimbledon in full swing, get inspired to do more than eat strawberries and drink Pimms. It's the perfect season to grab your racket and get on the courts. Whether you're a complete beginner or you want to hone your skills and play more competitive matches, there are coaches and clubs at the right level for you. And if ultimately you decide that Pimms is more your thing – we've got options for that too.
Bromley is a great place to live if you love tennis
The Make Me Local team have enjoyed keeping up with the latest grand slam results in the office – even Red the dog can't resist a tennis ball. If you fancy trying your hand at tennis, we've put together some local ideas to help you get started.
Here are some ideas to 'get the deuces flowing' – sorry, couldn't resist:
Tennis-related services
Keep on top of your game with professional tennis services.