Christmas isn't even here yet, and we have already eaten our own combined bodyweight in chocolate and mince pies in the Make Me Local office. If you're feeling anything at all like us (i.e. bloated), then you might already be considering how you are going to become a fitness guru/health warrior in 2019. So we thought we would point you in the right direction with some new ideas for activities you can take up in the New Year.
We wanted to give you something a little bit different as well. As a digital marketing agency, we are not known for doing things by the book – we like to think outside the box, as it achieves better results. Exactly the same can be said for a New Year's resolution. Many of us try out the same things year on year and never quite achieve the results we want; it's thought around two thirds of us in the UK have made a resolution we haven't kept. You're much more likely to stay with an activity if you are interested and engaged, so why not try something beyond the usual 'eat less gym more' mantra? You might just find you achieve some real results this time around.
Do something different in 2019, with the help of Make Me Local
Here are some of our ideas to help you start 2019 in the right way:
Lanes School of Driving is one of the biggest driving schools in the South East, and they are looking for people like you! Become your own boss and learn how to be a driving instructor, a highly rewarding career that lets you take control of your own schedule.
Pop in to meet the team and find out more at 27 Hayes Lane, Bromley, Kent BR2 9EA.
Think you can see your future self on Strictly Come Dancing? Then we've got the New Year's resolution for you. Join Kent's largest and longest-running salsa venue – perfect for those who want to get fit in 2019. You don't need to book, you don't need to have a partner and you don't need any experience.
When and where? Classes are held every Tuesday at Bromley Civic Centre, BR1 3UH.
Meditate with your dog!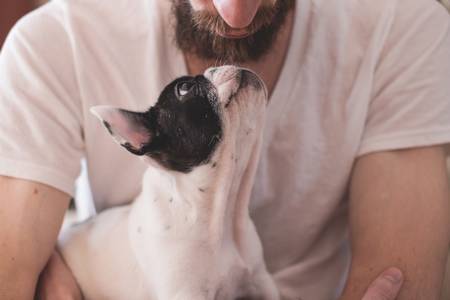 Nothing says relaxation quite like mediation and… dogs? It's perhaps not the first combination that springs to mind, but if you're looking for something new to try, this certainly hits the mark. Take your pooch for a walk first at Beckenham Place Park, then relax into a meditative state together.
Where? The Mansion, BR3 1SY.
Enrol on an emergency first aid course
What could be more valuable than learning to save a life in the New Year? You never know when you might need these skills, and it could help you professionally as well.
Where? Westcombe Park Rugby Club, Goddington Lane, Orpington BR6 9SX.
These workshops teach you how to take amazing photographs using nothing but a mobile phone. It's incredibly useful for businesses, or anybody who fancies improving their social media profile and building up a bank of images to use. We can really vouch for Kate at The Stock Stylist, as she is one of our go-to photographers for client photoshoots. She holds regular workshops around Bromley.
Get fit – and do business at the same time
This is one for the Christmas over-indulgers who are in need of a brisk walk and a breath of fresh air. The best part is, it's a chance to build your business at the same time. This new networking concept encourages networkers to walk and talk, sharing ideas whilst keeping your mind and body active.
Where? Networking walks are held once a month. January's will be at Scadbury Park Nature Reserve in Chislehurst, BR7 6PW.
Always fancied yourself as the next Bradley Wiggins? Use the New Year to get fit and enjoy some cycling – discover some of the best cycling clubs in the area.
This is a great opportunity to learn a new skill and raise money for AgeUK with The Innocent Big Knit. Knit hats for Innocent and send them in to be put on smoothie bottles – then, for every bottle sold, they will donate 25p to AgeUK. If you're a complete beginner, why not take a course first? Little Woollie have lots of options in the New Year.
Find a job you love or start a new business with Successful Mums, who help women find flexible work options around their families. This is a free taster session so you can see if you would like to enrol on one of their courses.
This is the only competitive men's basketball club in the London Borough of Bromley, giving you the chance to get fit, improve your game and meet new people.
Where? Harris Academy, Beckenham BR3 3SJ
These classes are available to everybody regardless of experience. Indulge your interest in horticulture and discover a range of creative floral arranging classes, conveniently based in Hayes.
Where? Hayes Village Hall, Bromley BR2 7LH
Get your sewing machine drivers' licence
Take a 2.5-hour class in Beckenham to teach you all the basics of sewing and using a sewing machine. There are also children's sewing and craft classes available if your little ones are looking for a new activity.
Where? The Mansion, Beckenham Place Park BR3 1SY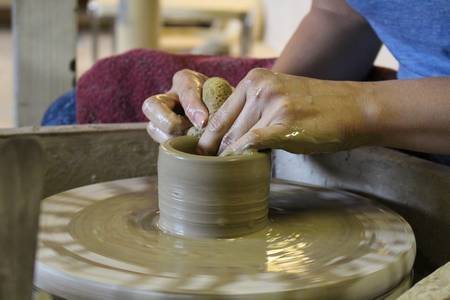 Learn to make pottery
Go to a pottery class or taster workshop that will take you through all the stages of making pottery. See what you can create.
Where? The Clay Room, Orpington BR6 7PR.
Take a creative jewellery making workshop
Learn to make your own jewellery in a workshop that will guide you through the process, from making a basic silver ring to stone setting.
Where? Royal Parade Chislehurst, BR7 6NR
Take a course to help your career
London South East Colleges run a wide variety of courses for young people and adults, from accounting, to biology, to art and design. Why not go along to an open day to see what is on offer?
Where? There are colleges in Bromley, Bexley, Orpington and Greenwich.
Let us know if you have any other suggestions in Bromley, and keep us posted on how your New Year's resolutions are going!