The Make Me Local team are delighted to announce that we are the winners of the Best New Business category at the Bromley Business Awards 2017. We are so proud of this achievement and are incredibly excited about what this means for the future.
As an agency, we always put our clients first and make sure we produce the very best results we can for them. It's wonderful to have this recognised and to become an award-winning agency. We established Make Me Local back in 2013 to offer website design and build services alongside web marketing services, and we have already accomplished a lot as a new business.
Our next challenge is to continue this success into the future and to help even more clients grow their own businesses online. We couldn't have done it without our committed team and we are all very much looking forward to an exciting time ahead for Make Me Local.
Celebrating achievements and celebrating our local area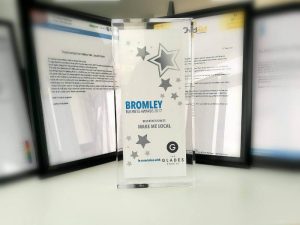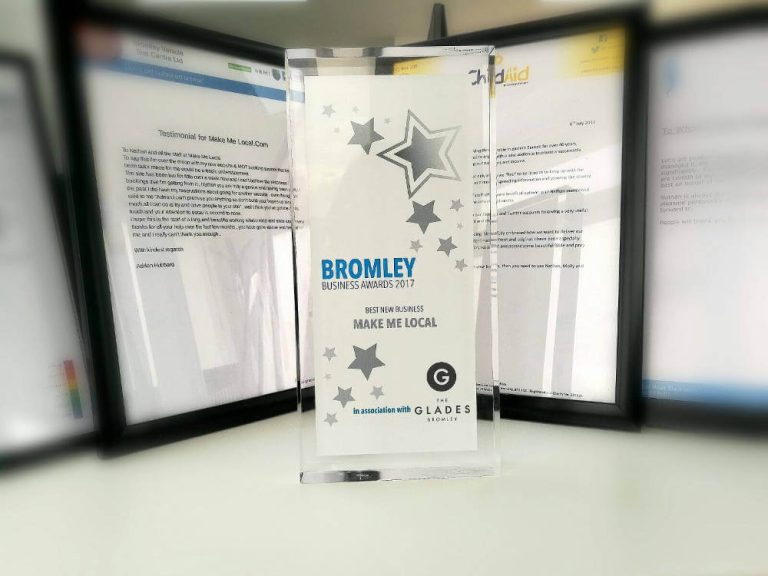 Being a local digital agency that helps connect businesses with customers, it was especially important to us to be involved in the Bromley Business Awards. We take pride in being a part of our local community and loved being included in such a positive event.
The awards were established to acknowledge, reward and celebrate the numerous companies that are thriving in and around the area. Bromley is currently experiencing high levels of investment and supports a vibrant business community. It was a good opportunity to learn more about the innovation that is happening and to appreciate the good work being done by other businesses like us.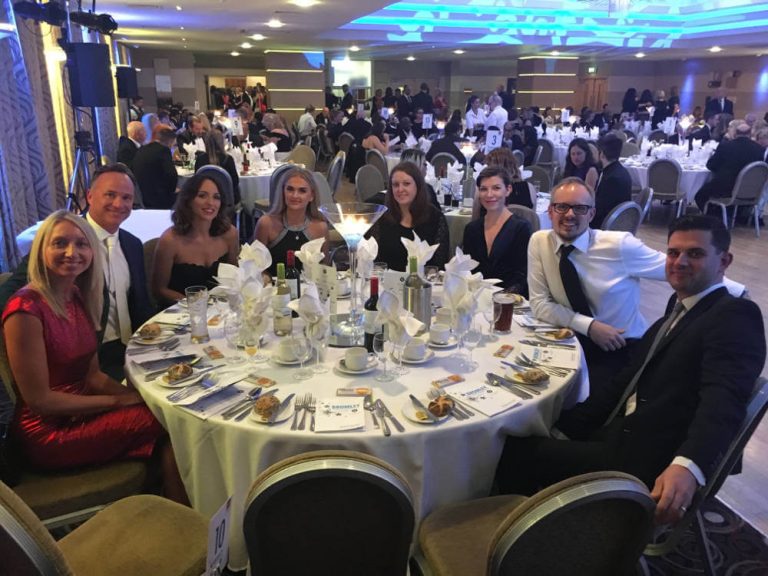 We would like to say huge congratulations to Holwood Farm Shop, named Business of the Year at the awards ceremony. Taking the idea of a truly local business to the next level, Holwood Farm Shop are dedicated to supporting local producers and selling quality goods to customers.
The other award winners were: Bromley Healthcare, Shampan at the Spinning Wheel, Joe's Kitchen, Splash Damage, FLR Spectron Ltd, Proctors Estate Agents, McDonalds and Premier Orthodontics. Well done to everyone involved and congratulations to all the winners.
An award-winning agency – what does this mean for us?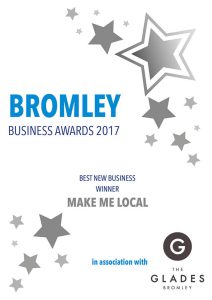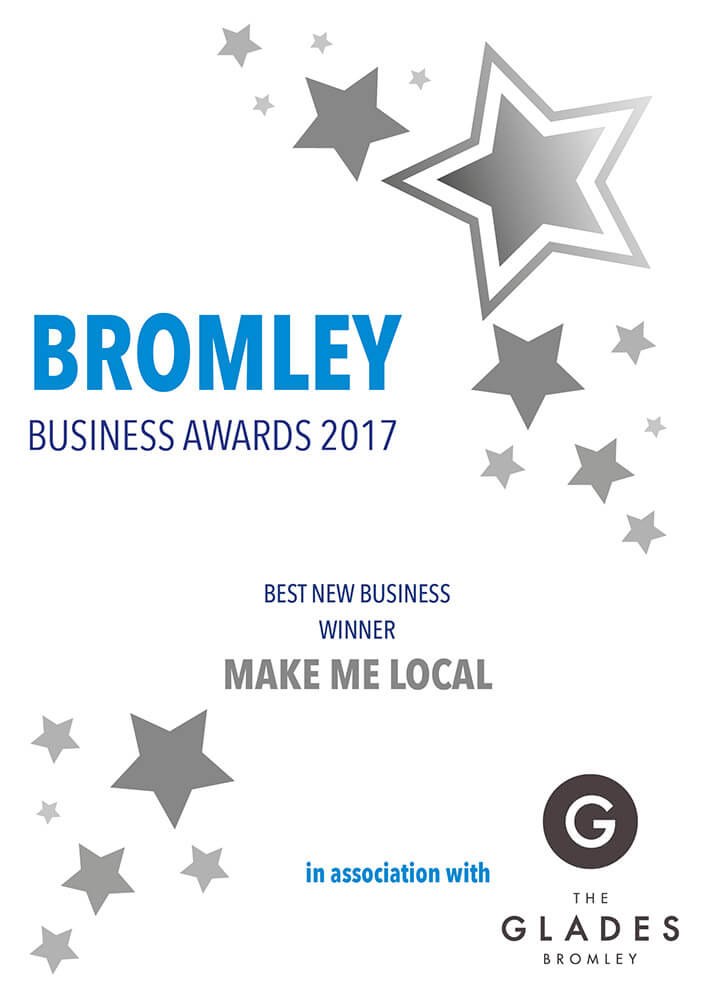 Winning an award so close to our heart has made us even more enthusiastic about the future of Make Me Local. Having recently expanded the team, we are all looking forward to working together and using our range of website building, design, marketing, content writing and social media skills to support our customers further. 2017 has been a brilliant year for us and we are eager to see what 2018 is going to hold – we already have some great projects and plans lined up, so watch this space.
If you would like to get in touch with Make Me Local, we will be more than happy to discuss how we could work together in future. We specialise in helping to connect businesses and customers in an online environment, creating a professional online presence with new websites and online marketing strategies.
Call 0800 772 0022 or use our online contact form to get in touch.