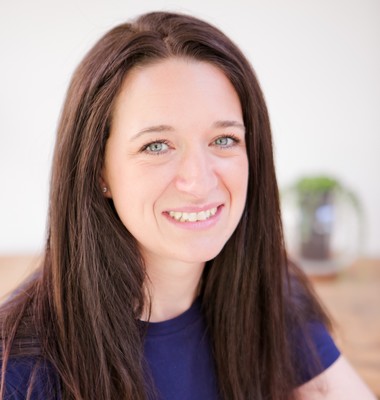 Lucy works across multiple projects at one time to ensure that all tasks within each project delivery phase are completed to deadline. When Andrea is out of the office Lucy will be a point of contact for clients.
A bit of an adrenaline junkie, Lucy worked in Greece as a catapult bungee rocket attendant and has completed three bungee jumps herself. The most royal member of Make Me Local, Lucy and her family were once invited to the summer garden party at Buckingham Palace (her overriding memory of the occasion was wondering what the Queen keeps in her handbag). When she is not living life on the edge or hobnobbing with royalty, Lucy sings in the local Love2sing choir.
Lucy's quickfire questions
What's your job in a nutshell?
I work across all our website projects, making sure that all tasks are completed and ensuring the successful delivery of our client websites.
Tell me some of the most important things about your job role. What do you need to be good at?
We work to very specific timeframes within our website projects. Therefore, it's super important to be organised, proactive, and to have a keen eye for detail.
Give me two or three pieces of wisdom about your role. What is particularly important?
Think outside the box! Every website that we deliver is bespoke and unique. It's always important to be coming up with new design ideas.
Always deliver a level of service that you would expect to receive yourself.
Which Make Me Local value is most applicable to your role?
"Results-driven success" – Everything I do is focused on the end result and making sure the client is happy with their new website.
How did you get into your industry? What interests you about it?
I went to London Metropolitan University and earned a master's degree in Human Resource Management, leading me into a successful career in investment banking. I then took some time out to have children and focus on my family. When the time was right, I began my search for a position in the local area and found Make Me Local. I absolutely love being part a fun, friendly, knowledgeable team.
Digital marketing is also forever evolving, keeping me engaged and eager to learn more and more each day.
Describe yourself in 3 words.
Conscientious, loyal, caring.
Tell us something we won't know about you (or more things, if you can)!
I wear my heart on my sleeve and tend to over share so I literally can't think of anything…. Must work on that!
Never have I ever…
Been to Australia, but I would love to go one day!