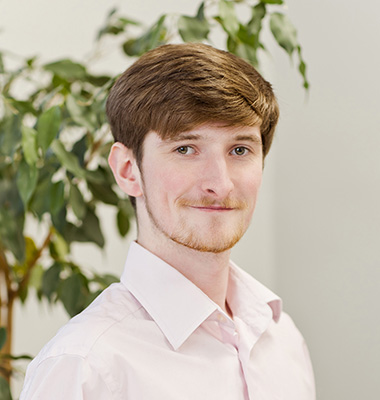 Fergus will produce an SEO strategy for your business that sets your website up for success online. By helping you to appear organically in search engine rankings, he'll drive more visitors for your website and will create more opportunities for enquiries. SEO is an area that continually evolves, so Fergus will remain on top of these developments. He ensures that your online presence remains in line with the current trends and best practices.
Fergus loves to spot patterns and opportunities in the search data, putting these to good use for our clients. Knowing that his analysis leads to genuine results for our clients is a major source of motivation for him.
Fergus's quickfire questions
What's your job in a nutshell?
To increase organic online traffic for our clients and turn their clicks into enquiries.
Tell me some of the most important things about your job role. What do you need to be good at?
You need to have good attention to detail and have to be able to glean information and trends from data.
Give me two or three pieces of wisdom about your role. What is particularly important?
SEO strategies are constantly changing, so it's important to stay at the forefront of the industry and keep up to date with the way algorithms work and are evolving.
Understanding the motivation behind a search is crucial. There's no point targeting an opportunity that won't generate the right leads for our client.
Which Make Me Local value is most applicable to your role?
Results – If you aren't seeing an increase in online traffic, I'm not doing my job.
How did you get into your industry? What interests you about it?
After 5 years in retail, I realised I wanted a career that I could progress within and develop expertise. My love for technology and data led me to Search Engine Optimisation!
I love seeing data and identifying the trends and then being able to transfer these into helping local businesses to grow.
Describe yourself in 3 words.
Positive, eccentric, friendly.
Tell us something we won't know about you (or more things, if you can)!
I was home-educated, I'm a huge nerd, and I have competed in multiple martial arts competitions.
Never have I ever…
Been outside Europe. I'm hoping to change that soon!