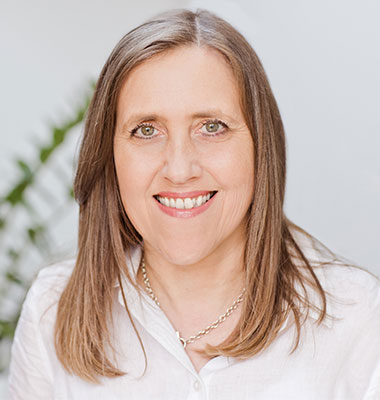 Emma believes that first impressions count for a lot, which is important because she's the first member of the team many of our clients meet! She is a highly experienced digital marketing professional who brings her expert understanding of websites and search to the table, meeting with prospective clients to determine whether Make Me Local is the right fit for their needs. Emma will take the time to fully understand your requirements so that she can be confident the digital strategy she recommends will deliver the results you need.
Like the rest of us, Emma grew up in the local area and is a big fan of everything Bromley has to offer – good food and long walks around the borough's green spaces are some of the ideal ways she likes to unwind over the weekends. Outside of her digital marketing expertise, Emma is also a keen creative writer with a long-standing interest in the publishing sector. Being in close contact with so many people on a regular basis provides plenty of opportunities to spark ideas – just watch this space…
Emma's quickfire questions
What's your job in a nutshell?
To promote the Make Me Local brand, spread the word within the local area, and provide digital consultancy to potential clients.
Tell me some of the most important things about your job role. What do you need to be good at?
You need the ability to provide digital consultancy that accurately determines the client's needs. This requires an all-round understanding of digital marketing, excellent communication skills, and a strategic approach. Working well as part of a team is also an important aspect of the role, making sure that we're all working to deliver the right results for our clients.
Give me two or three pieces of wisdom about your role. What is particularly important?
Networking in the local area, attending local events, and building contacts within the local business community are all invaluable. These activities help promote the brand generally and open doors which can lead to good opportunities.
Assessing the situation effectively and knowing when to walk away are key skills. Not every business will be right for Make Me Local's services and vice versa. Being too pushy is also something I steer away from – providing a professional consultancy service and building a good rapport are what matter most! Providing an exceptional service should lead to word spreading and/or referrals later down the line.
Which Make Me Local value is most applicable to your role?
'A professional service, tailored to our customer's needs.'
From years of experience, I know that digital activity works best when it is specifically tailored for individual clients. Coming up with the basis of a strong digital strategy is one of my areas of expertise. Implementing digital strategies that are set to produce great results requires excellent teamwork, so 'strength through teamwork' goes hand in hand with the value I've chosen. At Make Me Local we all work together to ensure that our digital strategies are planned and implemented in a highly effective and professional manner.
How did you get into your industry? What interests you about it?
When I left school, I wanted to get into media and my ambition had me knocking on the doors of many of the big media recruitment agencies in central London. Most of the recruitment agencies turned me away because I wasn't a graduate, but, eventually, one saw my determination! After making me sell them the benefits of a piece of toast, my career in media and sales commenced!
At 18, I landed my first role doing media sales for a large publishing company, working on a well-known magazine. I was professionally trained in marketing at a very young age and that has held me in very good stead throughout my career. I moved into the digital media/digital marketing sector when it first emerged in the UK (the late 90's) and I've worked in this sector ever since. I've held senior level digital sales and/or digital marketing roles for various well-known brands in the past, including M&S and Flight Centre.
I've always loved being in a client-facing role and always will as I have a natural aptitude for it. What I enjoy most about digital marketing is seeing how words play such an important part in so many different elements of the industry, particularly web development and search (SEO & PPC). I'm also really interested in how the different elements of digital all fit together. I've been told many times throughout my career that I'm able to explain this well to clients and, luckily, this is something I particularly enjoy doing!
Describe yourself in 3 words.
Honest, creative, tenacious.
Tell us something we won't know about you (or more things, if you can)!
I once got headhunted on the top of a mountain by two people who flew to find me by helicopter!
I've ridden on a big grizzly bear.
I can't eat chocolate (well, I can, but it's not a good idea)
I love to write.
Never have I ever…
Had a book published. However, I have got way more than one book within me, and I hope to get many books published over coming years.